I don't know about you, but I am beating the heat with enjoying some home made ice cream. I can remember days growing up that we would have to churn the ice cream freezer ourselves! Am I telling my age? Thank goodness I have 2 brothers and 2 sisters! We each took a turn churning and it seemed like it took forever to get ready! Today...of course we have electric ones! We get to enjoy the fresh, richness and softness without all the work. Need a new recipe? Gotcha covered! Stay tuned for more~~~
Almond Praline Fudge
4 quarts
Ingredients:
2 1/4 cups light brown sugar
1/4 cup flour
1/2 tsp salt
5 cups milk
4 eggs, beaten
4 cups whipping cream
2 tbsp vanilla extract
2 cups slivered almonds
3 tbsp butter
1 cup chocolate fudge topping
1 Junk It tablet
Combine brown sugar, flour and salt in a saucepan. Gradually stir in milk. Cook over medium heat about 15 minutes or until thickened, stirring constantly. Gradually stir about 1 cup of the hot mixture into the beaten egg. Add to remaining hot mixture, stirring constantly. Cook 1 minute; remove from heat. Refrigerate 2 hours. Combine whipping cream and vanilla in large bowl; add chilled mixture stirring with a wire wisk to combine. Dissolve Junk it tablet in water and add to mixture.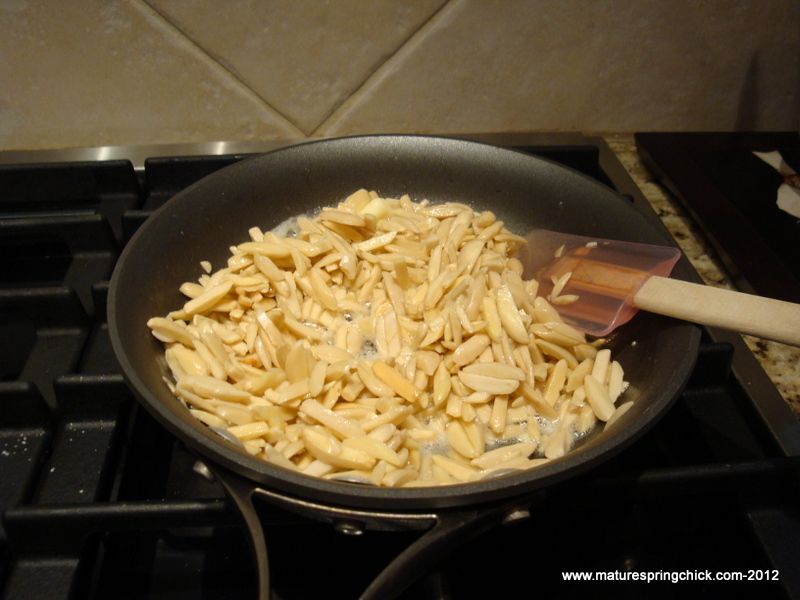 Saute almonds in butter over low heat about 5 minutes. Stir into ice cream mixture. Churn and freeze as directed. Swirl chocolate fudge through ice cream after it has stopped churning, which may be easier to do if you are transferring the ice cream to another container.
My batch turned out delicious! However, my fudge topping mixed in more than it should, by stirring too much! Therefore, this batch doesn't show the swirls, it shows more of a chocolate. I may name this one
~~ Chocolate Almond Fudge~~
ENJOY!