I mentioned yesterday how hot it will be the next few days in Houston. Reaching 100°, I think indoor plans may be best, unless you have access to a swimming pool. I believe it is a eat, sleep, repeat weekend! However, you know how I like weekend projects!
Let's start by planning some French Toast with warm coconut syrup in the morning. Even though the recipe may be enough for two days, you will love it so much, you will probably eat it all at one time!
On a recent family trip, my daughter-in-law treated me and my husband with this. I couldn't wait to get home and make it, which I did, the very next weekend! She was inspired by a recipe on pinterest by
Cooking Alamode
. My Daughter-In-Law made a few changes and absolutely createde a masterpiece.
This recipe is featured on "Host Blog Link" and
http://www.foodiefriendsfriday.com
Linky Party
Blender French Toast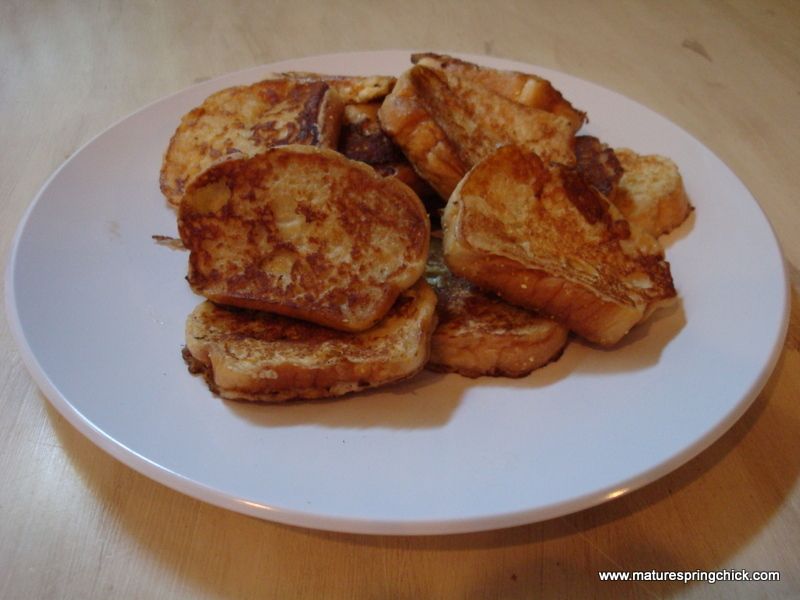 Blender French Toast
4 eggs
1 cup whole milk
1/4 tsp. salt
2 tsp. vanilla
1/4 cup of flour
1 loaf of french bread
Butter for griddle
In blender, combine all ingredients except bread. Blend until mixture is lump-free. Place mixture in a shallow bowl for dipping bread.
Heat your skillet or griddle and slap a little butter on each time you add more toast.
Dip each side of bread in mixture and place on the griddle or hot skillet. Flip over when browned.
Coconut Syrup
1 tsp corn starch

Mix together in a saucepan and cook until all ingredients are blended and melted. Cook about 5 minutes.

It has been suggested that this syrup would be an exceptional syrup for Bread Pudding!






One word ~~~ DELIGHTFUL~~~
I am embarrased to say my husband and I, ALONE, ate all of the toast!

WEEKEND PROJECT
My indoor project for beating the heat is going to involve.....
Any ideas what I might be doing?
What do you think of my Moss Purse Flower Pot?
It's 5 o'clock somewhere! Cheers!