Okay, we've been warned! Summertime is officially here! The weekend weather in Houston will show no mercy. Looks like we will have the hottest temperatures to date, this year.
Yet, the hot weather brings out the BEST, yes I said the BEST refreshing drinks of all the seasons!
Remember the good Old Fashion Soda Shop? One of the most exhilarating forms of entertainment that was available especially in the summer! There are still some around and I do love to visit them. However, all of us have started being experts in our kitchens. I particularly like the Flavored Ice Cream Soda. Created by
Eat Drink Chick
and inspired by
An Old Fashion Soda Bar
, I came across these different flavors to create your very own summertime Ice Cream Float!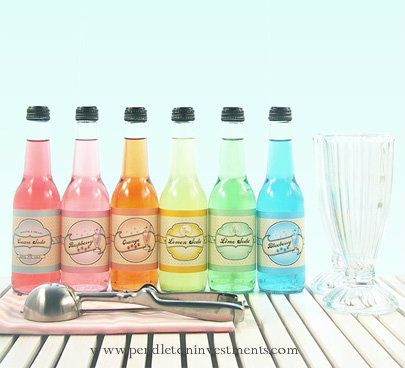 Soda flavors
Raspberry Ice Cream Soda
Raspberry is my favorite, maybe because it is so pretty and pink!
Pour your favorite flavored soda in your glass and drop in an Ice Cream Scoop of Vanilla Ice Cream. Add your straw, take a picture! Sipping slowly, smile and be happy it's summer!