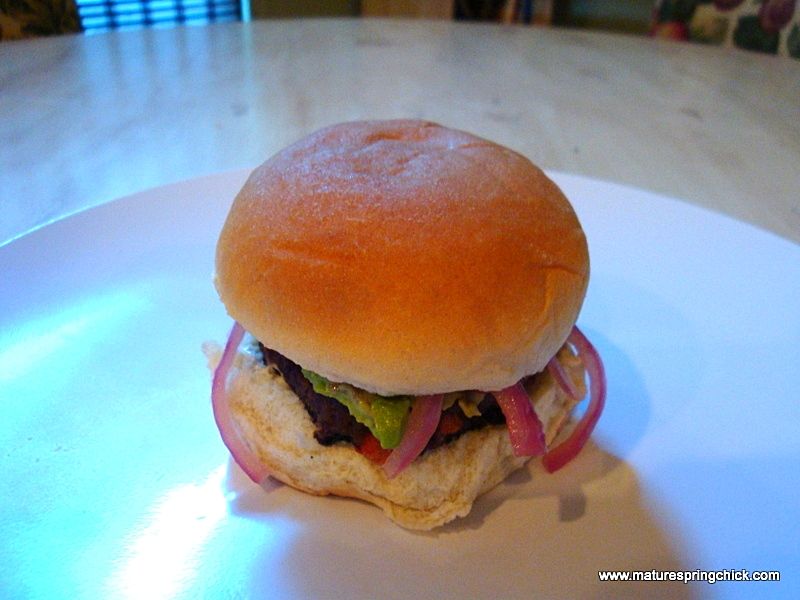 I created a new burger recipe that is quite unique and bouncing with flavor!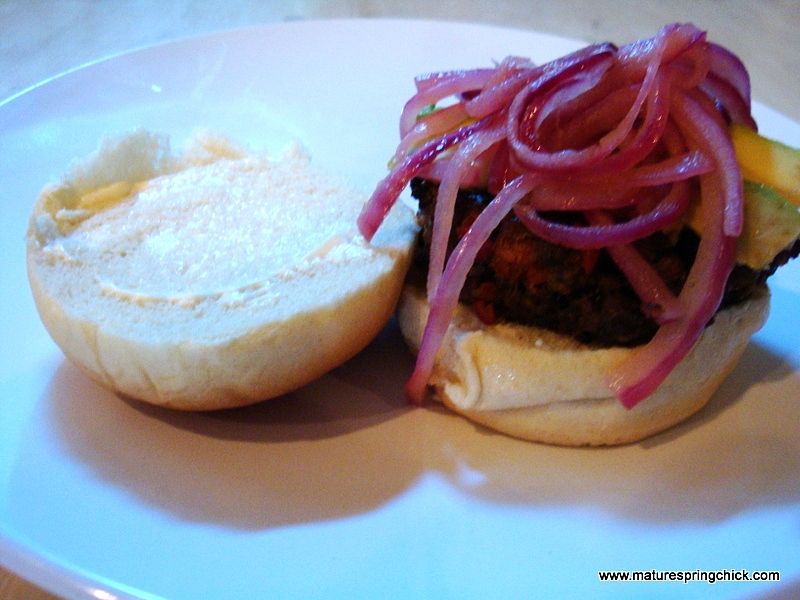 What is great about this burger is that you can serve it up with some Salsa for the Mexican flair or you can apply your mustard, ketchup, mayo and pickle for an American flair.
Ingredients:

1 lb ground chuck
1 small red pepper, petite chopped
1/4 cup cilantro, chopped
1 avocado, sliced
1/2 cup dried bread crumbs
1 egg
2 cups cooked and smashed black beans
1 red onion, thinly sliced
2 tsp olive oil
2 tbsp red wine vinegar
1 tsp sugar
salt and pepper to taste
your choice of condiments
Mix Ground chuck, red pepper, cilantro, dried bread crumbs, egg, black beans, salt and pepper.
Roll out mixture to 1/2 thick. Using a mid-size glass, cut out sliders. This will prepare about 20.
Cook on grill or in skillet until done.
While burgers are cooking, heat olive oil in skillet and add red onion. Saute onion around 2 minutes then add sugar. After sugar is dissolved, add red wine vinegar and saute until onion is soft.
I prepared two different sliders.
1) Slider, with sliced avocado, sauteed onions, mayo and salsa.
2) Slider with ketchup, mustard and pickle.
Both were exploding with flavor!
Try it and let me know what you think!

Cheers!