I recently visited Charlotte, NC. A lovely city with a beautiful area called Southpark. An associate that lives in the area suggested a restaurant. WOWZA! I was not let down....
Upstream
reaches levels well above any other restaurant in the Southpark area with a spectacular cuisine from the day's freshest catch. Innovative inspired dishes are produced from the day boat's seafood, even creating the best sushi.
Established in 1995, Esquire Magazine named Upstream as one of the best new restaurants in the U.S. and one of the most popular in Charlotte. Receiving a "Best Wine List" award, Upstream offers a unique dining experience that moves them into a league of their own. Another 5 star restaurant!
Lobster & Mushroom Bisque


Start you meal with this smooth, very tasteful Bisque that includes a Sherry Cream and Porcini Oil.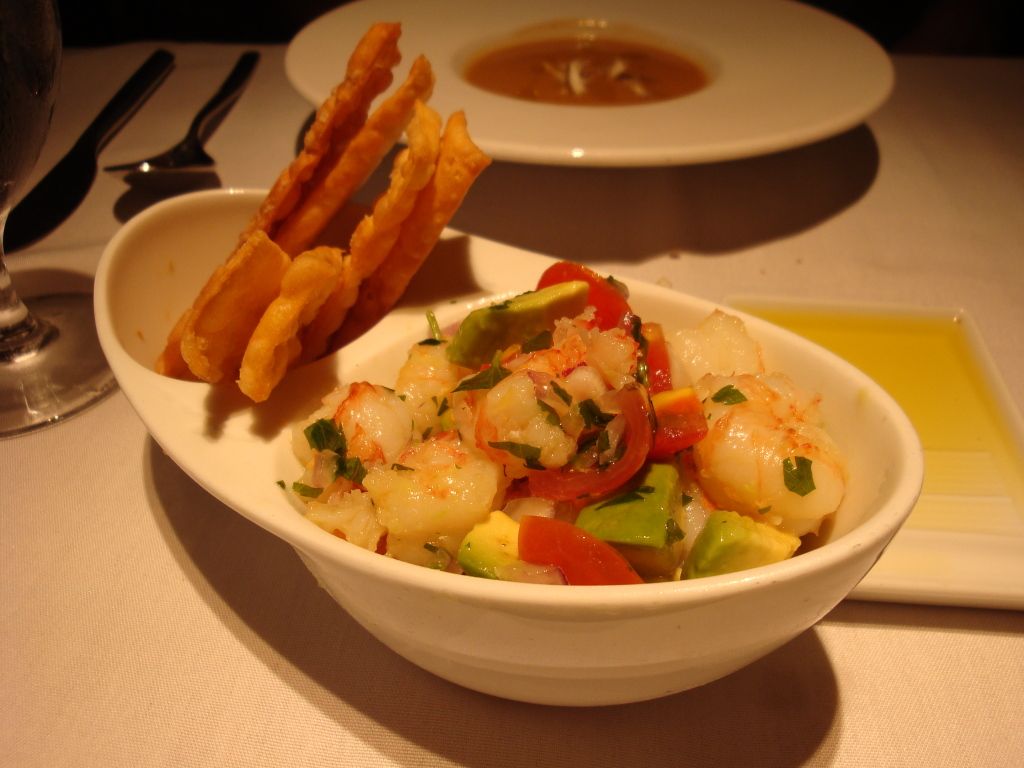 White shrimp & Avocado Ceviche
The Ceviche was absolutely the BEST I have ever had! It has been named one of the top 50 dishes in Charlotte and I can see why. The lime juice marinade create an explosion of flavor. The taro root chips is the perfect paring with the ceviche.
I made sure I got the recipe for the taro chips because I was very impressed with the taste and I am thrilled to try something new in my kitchen! This dish is a MUST.
Have you ever tried a baby spinach salad with Toasted Pistachio, Dried Apricots and Poppy Seed Vinaigrette? You will experience a delightful blend of flavors complimenting each other.
Baby Spinach Salad
My choice for the entree was a great combination of seafood, each prepared differently and served with Truffle Fries and a Blue Crab & Corn Hush puppy. I am not a sauce person for seafood, I enjoy the flavors on their own, except for the butter dipping for steam shrimp and lobster. Therefore, I will not be able to critique the tartar sauce. My favorite was the Fried Clams, never having them served like this, I loved it! Reminded me of the Fried Oysters my momma used to make. The Truffle Fries were different, but tasteful. The Blue Crab & Corn Hush puppy was yummy. The Cod was nice and flaky and cooked just right. One negative on this dish, the slaw was dry and lacked flavor.
Crispy Potato Crusted Hook & Line Caught Cod, Grilled Shrimp and Fried Clams served with Truffle Fries, Blue Crab & Corn Hush puppy and Slaw


The two wines selected to try with our dinner were
Adelsheim
and
David Bruce - Sonoma Select
. Even though they were both exquisite, I preferred the Adelsheim.
The Pinot Grape...the beginning of a Great wine!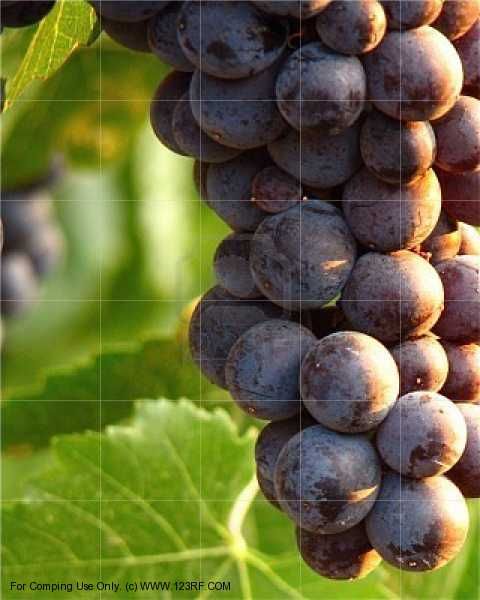 What's for dessert?
My favorite was the Apricot Cobbler...Melt in your mouth delicious...The Chocolate Mouse Cake....too rich for me and should be called 'Death by Chocolate'.
Chocolate Mousee Cake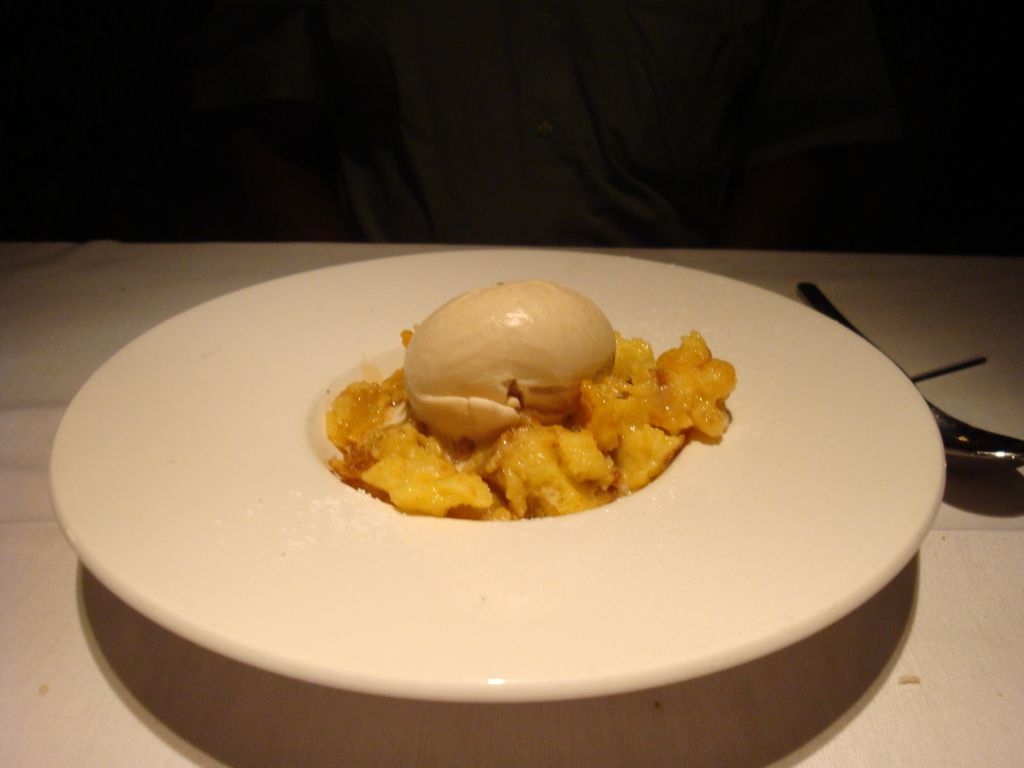 Apricot Cobbler


All items on the menu are prepared in house.
I am a girl from the Deep South and grew up on all selections of seafood, however, I must admit, the East Coast seafood is VERY Impressive.
Our server was Very informative and treated us like we were the only ones there! Ask for Kristopher!
Find them in the Southpark area in Phillips Place!