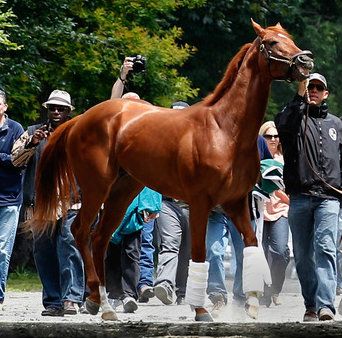 I'll have another




Triple Crown Weekend! It hasn't happened since 1978, did you hear me? 34 years! Since the name came from wanting another cookie as a child, I believe this beautiful horse will do just that. It will have another win... Good luck I'll have another!
Having friends over for the race? Experience the atmosphere and make some Clams Casino from
My Kitchen by the Lake
.
TGIF----Weekend time is almost here.....Cheers!