This morning is cloudy, ~~no not my brain,~~ the weather! I was in my Back yard a LOT this past weekend! My husband and I hosted a little office gathering for some honeymooners! We had the typical backyard cook out with hamburgers-hot dogs-chips-salsa-pina coladas. However, the conversation surrounded the Cheese tray and the homemade ice cream!
Cheddar-Gouda-White Chocolate Cherry-Brie with Fig Preserves-Black Seedless Grapes served with Triscuits and Wheat Thins.
These cheeses blend very well together and create so much flavor you can't stop eating them! White are Red Wines are an exceptional addition to these flavors! Prepare this tray for the start-up of your next gathering.
You can't have a Back Yard Cook-Out without the Homemade Ice Cream. My quick and easy never fail recipe!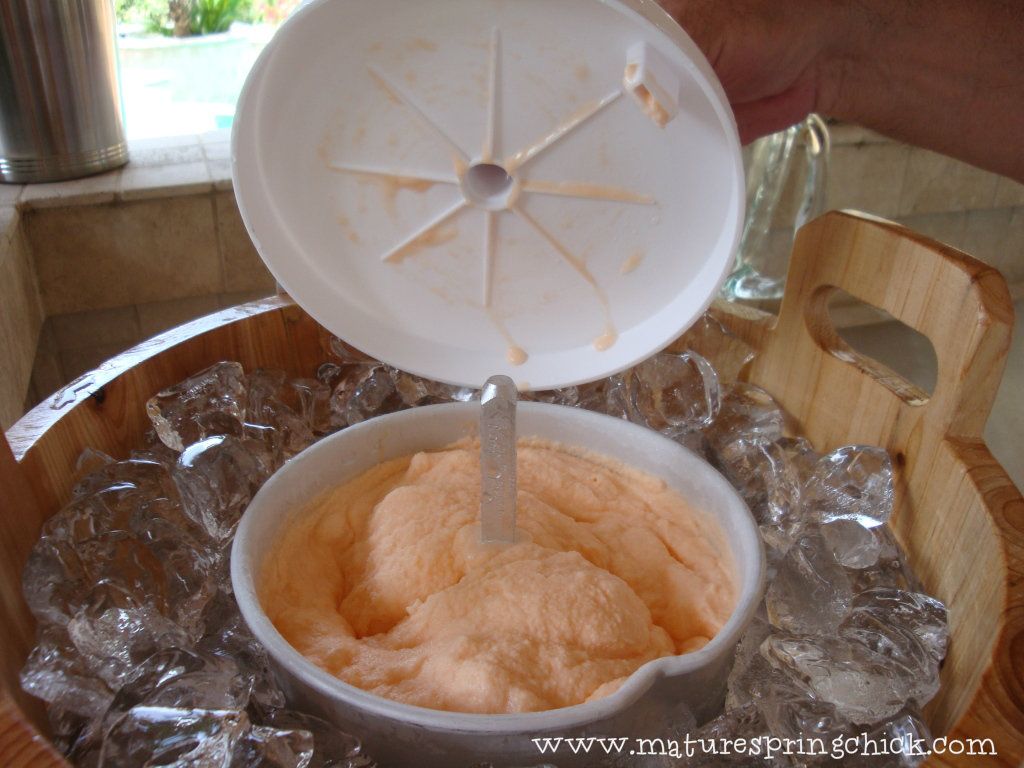 Orange/Pineapple Homemade Sherbet
Ingredients:
1 liter Orange Crush Soda (3/4 of the bottle)
2 cans Condensed Milk
1/4 cup heavy Whipping Cream
1 can crushed Pineapple
1 Junk-it tablet
After draining crushed pineapple, mix all ingredients in your maker container and freeze as directed in your Ice Cream Maker!