Did you make a New Year's Resolution to become fit or stay fit? The year is half over, how are you doing? Myself, well, do I have to be honest? I love to walk, but my dogs force me too! I also love Yoga...it is my kind of work out. I am not a high impact sort of work out girl. If you are still working on getting or staying fit and have never tried Yoga...give it a try. The first time I went I wasn't sure if I would be able to do it. It is very hard, but after about 3 weeks of going, 3 times a week, I became strong enough to focus on my poses. I have been doing Yoga for two years now and can not imagine living without it. Yoga truly helps my mind, body and soul. Take a look at this article,
Yoga Journal,
and see how Yoga has been proven to provide a complete fitness regime.
The awesome studio I practice is
Joy Yoga Center.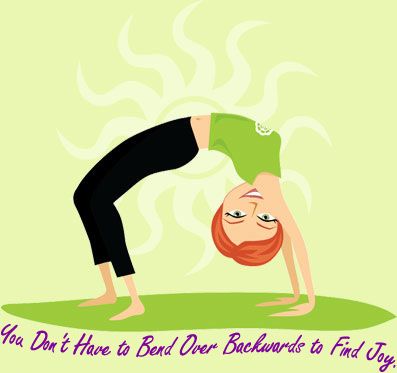 The instructors are very aware of their students abilities and work hard to encourage and help us reach our goals.
See you at the center?