One of my dear friends knows good taste...especially in food and drink! She asked me to do a taste test on her newly developed recipe...I was so honored that she valued my opinion enough to ask me! Since she is not a blogger yet, she was honored that I asked her if I could share this recipe with all of you! A recipe in
Southern Living
inspired her to take something new to her class.
It was fabulous!! I could NOT quit eating it... She took it to an art class the day before and it was the hit of the snacks!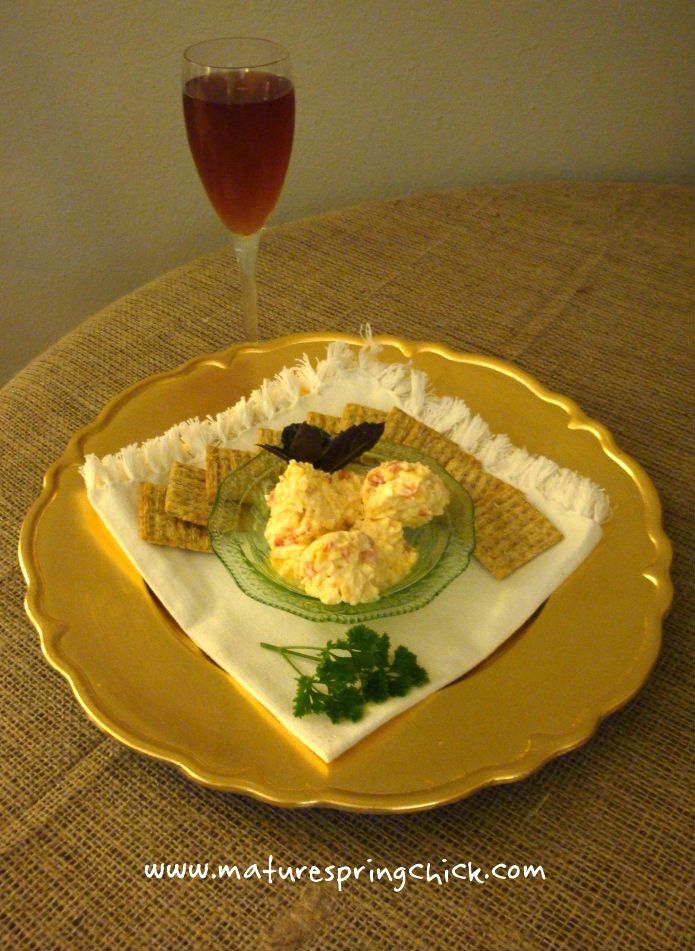 Ingredients:

8 oz Extra Sharp Cheddar Cheese
8 oz Sharp Cheddar Cheese
1 1/4 cup Hellman's mayo
1 tsp Worcestershire sauce
1/4 tsp cayenne pepper
1/4 tsp garlic powder
1 - 4oz jar diced pimentos (drained)
1 tsp finely grated onion
Directions:
Grate cheeses in a bowl.
Mix all other ingredients together in a different bowl.
Pour mixed ingredients over grated cheese
Serve with Triscuits or cracker of your choice.
You may also add ½ cup toasted pecans, roughly chopped if you wish..
Refrigerate up to one week.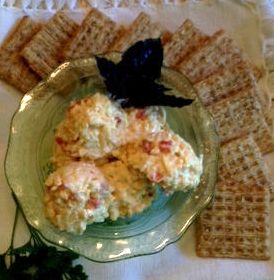 I know what you are thinking...what is that drink with the spread??
Cranberry/Pomegranate Juice
Mix as much of each ingredient as you wish!
Let me know how you like it!