Do you love tapioca pudding? Do you love coconut cream pie? Can you merge these two flavors? Yes you can! I did it!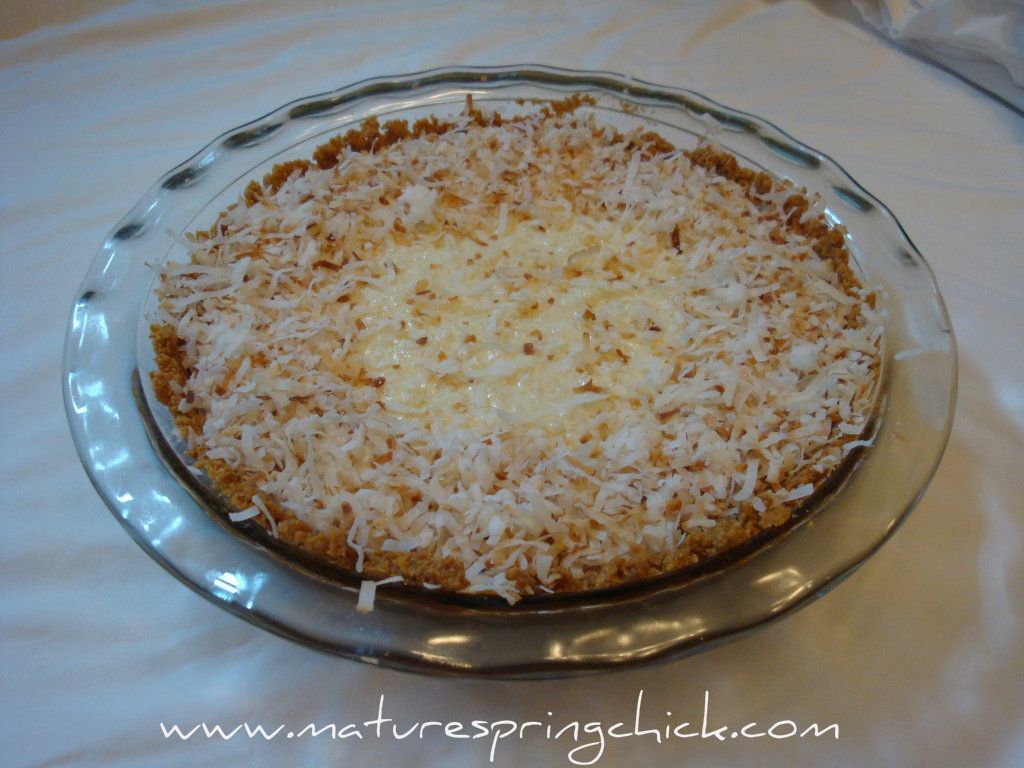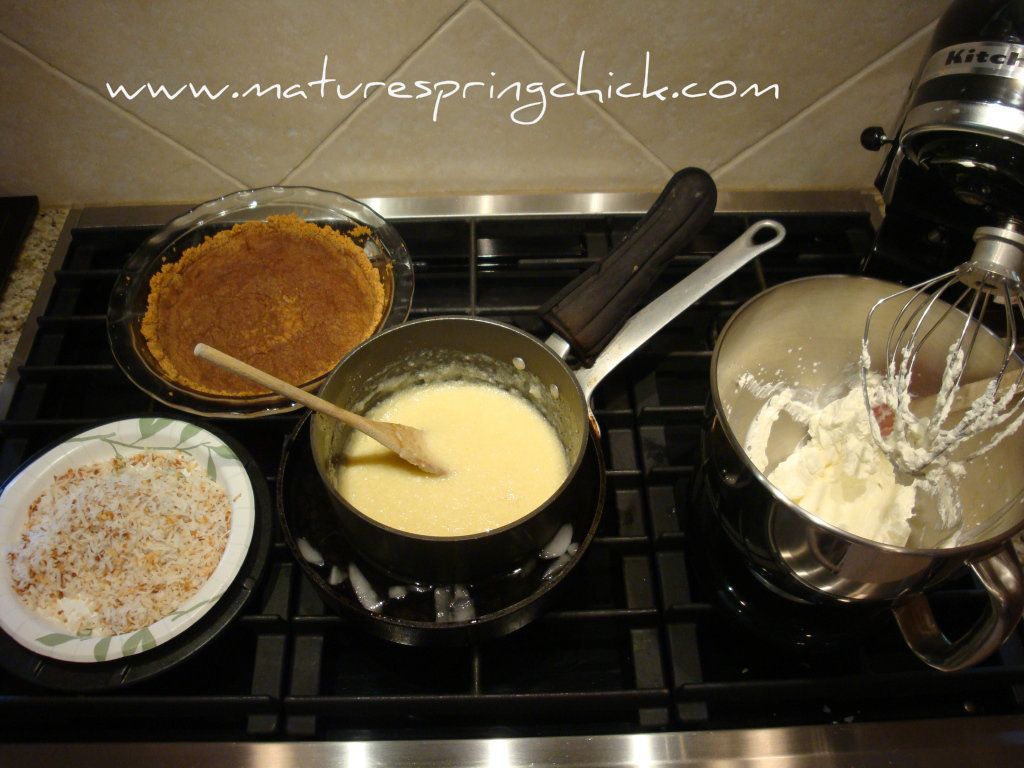 Tapioca Coconut Pie

Ingredients:

13.5 ounces of coconut milk
2/3 cup sugar
¼ cup quick-cooking tapioca
2 eggs
½ tsp pure vanilla extract
½ tsp coconut extract
¾ heavy cream
1 graham cracker crust (I made mine)
½ cup sweetened flaked coconut


In a medium saucepan whisk together the coconut milk, sugar, tapioca and egg. Mix thoroughly and let rest for 5 minutes.
Meanwhile, toast ¼ cup of the coconut in a dry skillet over high heat, stirring constantly, until golden brown. Pour coconut onto a plate to cool.
Cook coconut milk-tapioca mixture over medium high heat, stirring constantly, until it comes to a full boil. Remove from heat. Mix in the vanilla and coconut extracts. Set saucepan in a pan or bowl of ice and stir filling until cold, about 5 minutes.
Whip heavy cream in medium bowl until stiff. Carefully add filling to whipped cream and gently fold together until mixed. Spoon filling into pie shell and sprinkle edges with toasted and untoasted coconut. Cover and refrigerate for 30 minutes before serving.


For my Graham cracker crust:

2 to 3 cups graham cracker crumbs
½ stick butter
¼ cup sugar

Melt butter in pie plate, mix in crumbs and sugar, press until shaped into crust, bake @ 350° for 30 minutes or until golden brown and somewhat crunchy. Allow to completely cool before adding
mixture.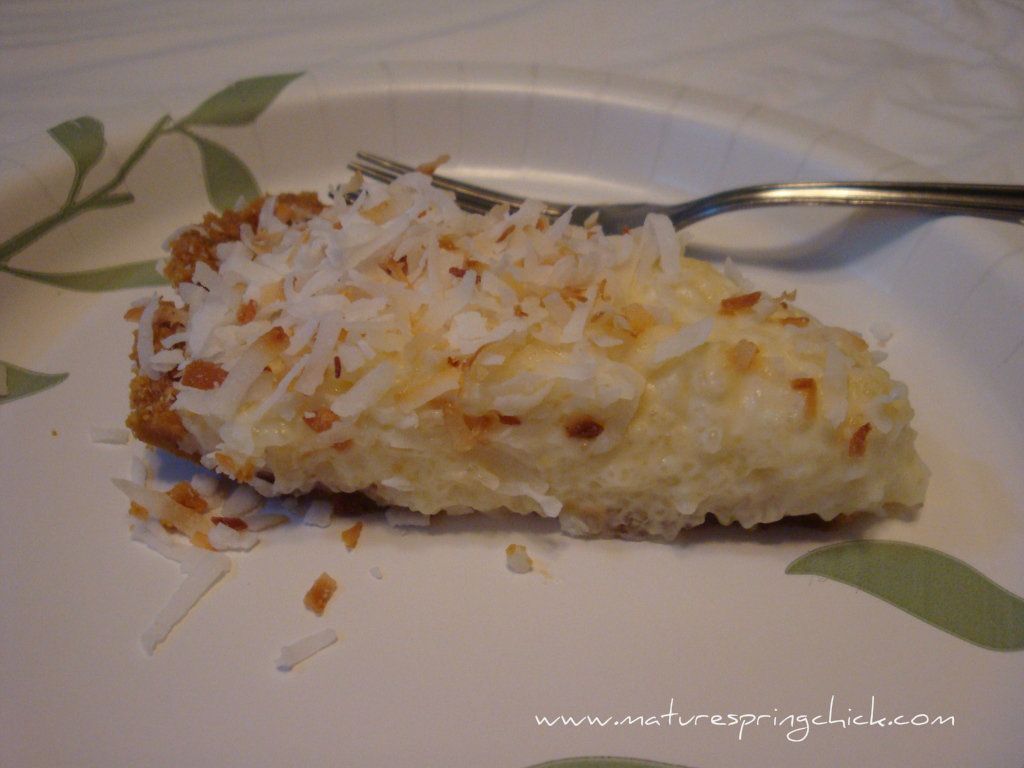 Smooth and Sweet Refreshing Pie for the summertime heat!