Cobbler, Cobbler, Cobbler. Not Peach, Blackberry! Recently, I posted a Fruity Crumb Cake that included blackberries and peaches. However, there is nothing like a good old fashion blackberry cobbler. An all time favorite cobbler that I have made for my family for years, is a Quick and Easy recipe. I am all over the quick and easy!
Read how EASY!!!
Preheat your oven to 350
°
Wash 3 cups of blackberries
Sprinkle with sugar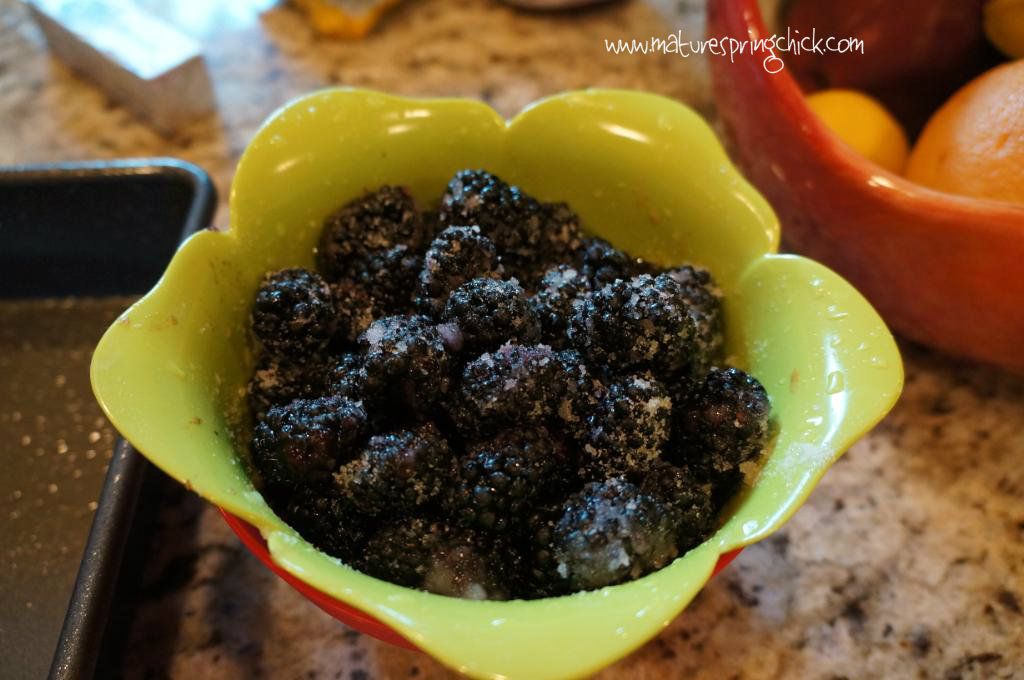 Spray your square pan with
Pam
.
Place bottom layer with yellow cake mix.(I like
Jiffy
, it is the right portion and is delicious)
Place pats of
Land O Lakes butter
around on top of cake mix.
Place blueberries around.
Repeat this process having the cake mix as the top layer.
Add some water about 1/2 cup for moisture.
Ready to Bake!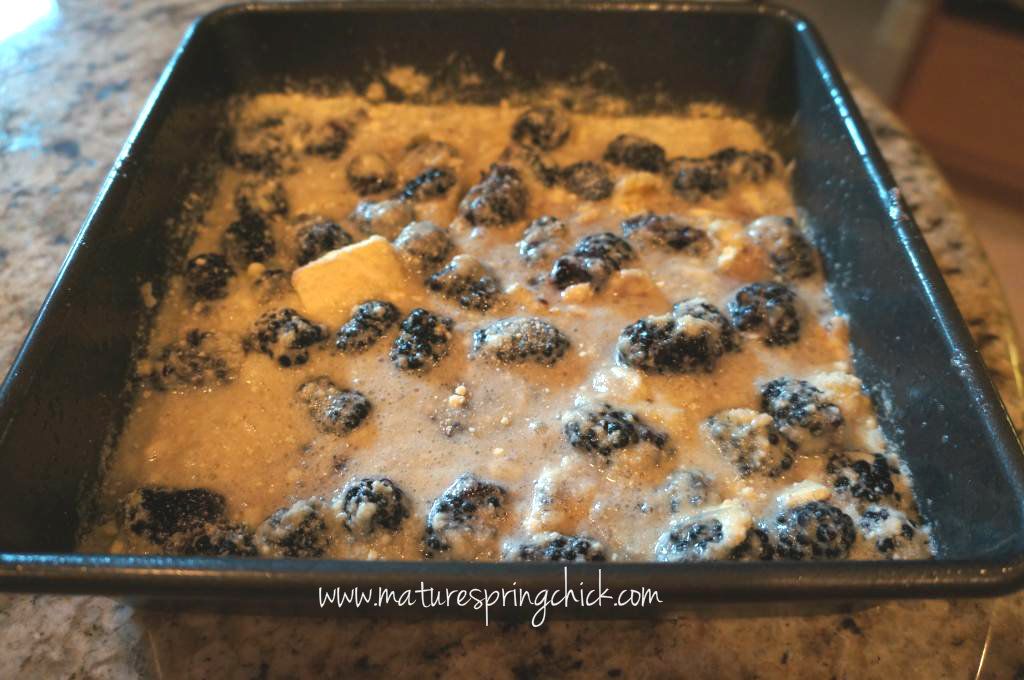 See how easy?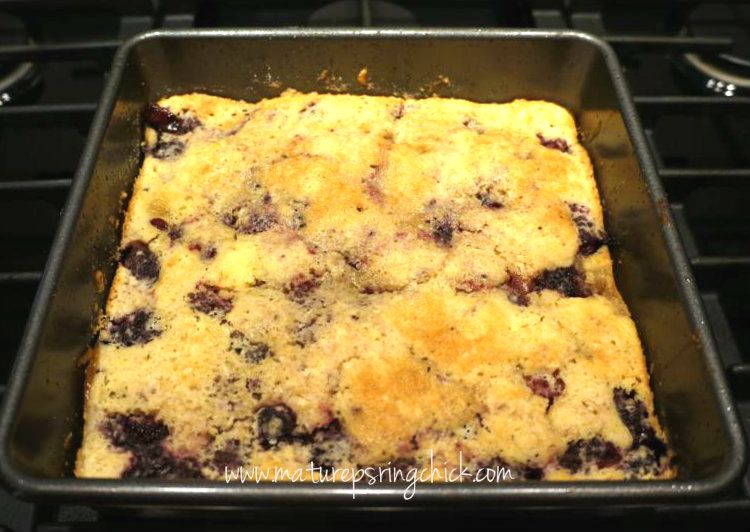 Take it out of the oven when it looks like this (about 30 minutes)
Serve warm with Vanilla Ice Cream for the Ala Mode Effect!