I saw a hummingbird this morning! ~~~So glad I was ready!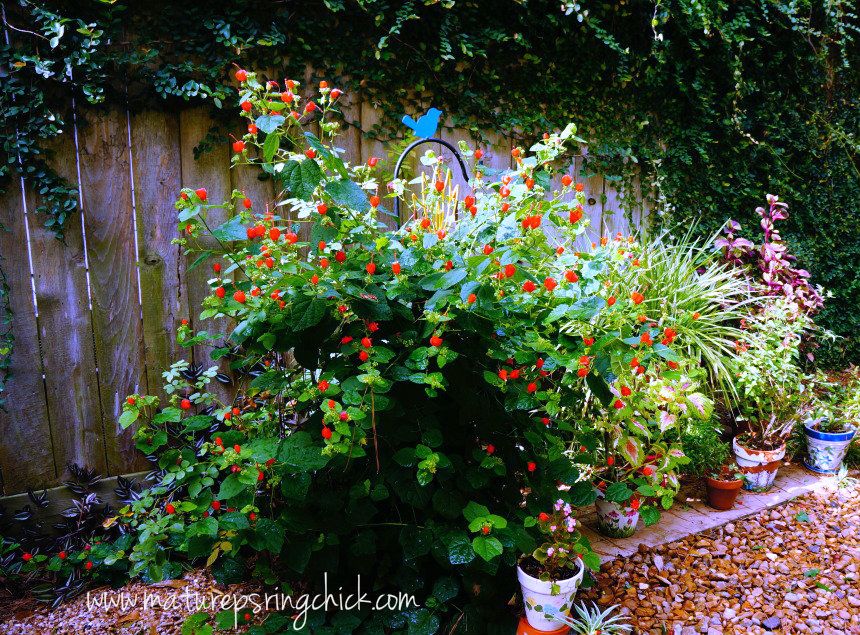 I have a Turk's Cap bush that is full of blooms and waiting on guests.
I even have some Firecracker Grass!
Isn't it a little early for the lovely little birds to be traveling? This may be a sign that Winter will be early this year. Any guesses?