Here's the thing. Every month I bake something for my husband to take to his office for everyone to enjoy. He does the taste test to see if it is "worthy" (his word) of my baking, before he takes it to share. However, every now and then he says, "This is much too good to share with anyone, I am keeping this at home for me to eat the whole thing!" Stingy? You decide! His favorite dessert is PIE...ALL KINDS...sure he has favorites. This months office bake was Chess Pie. It never made it to the office!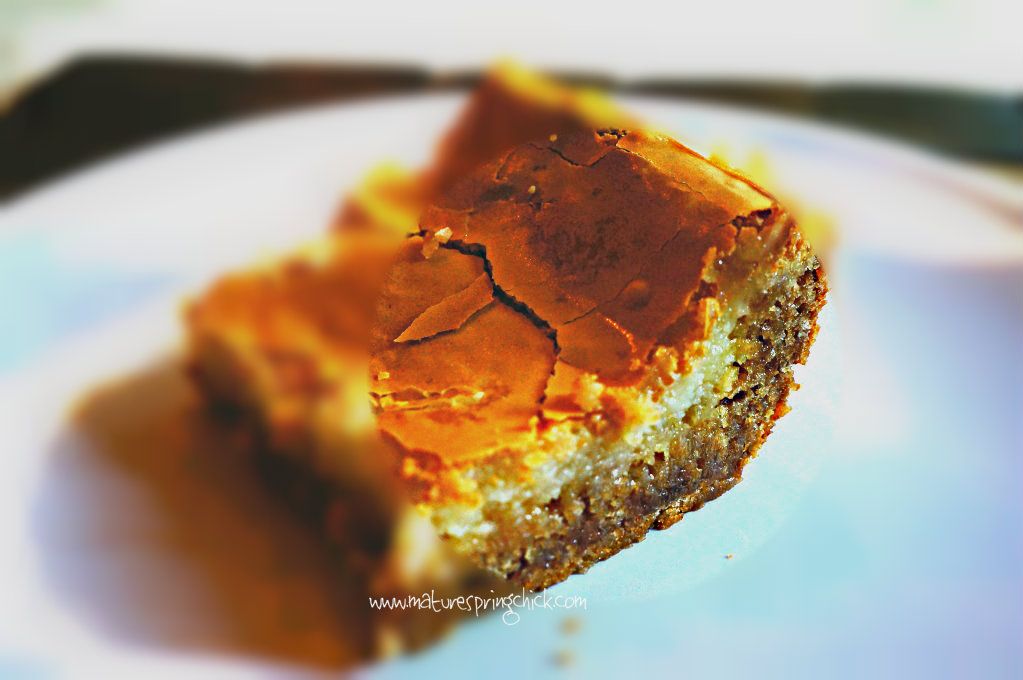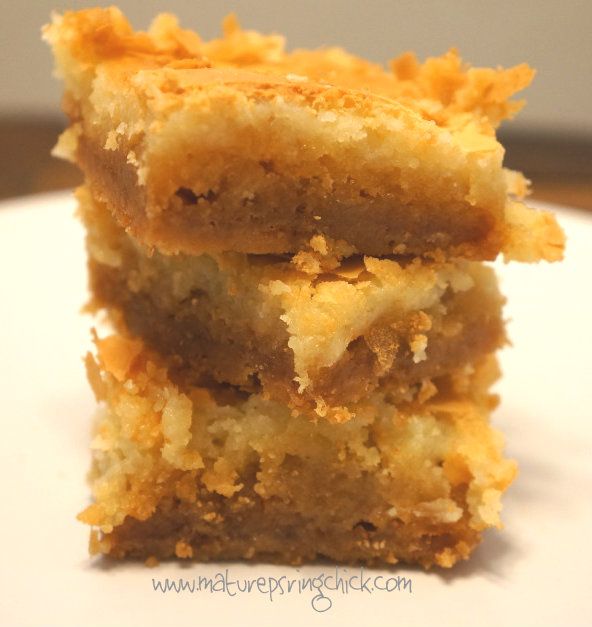 Thinking that he was taking this to the office, I cut them into Chess Bars.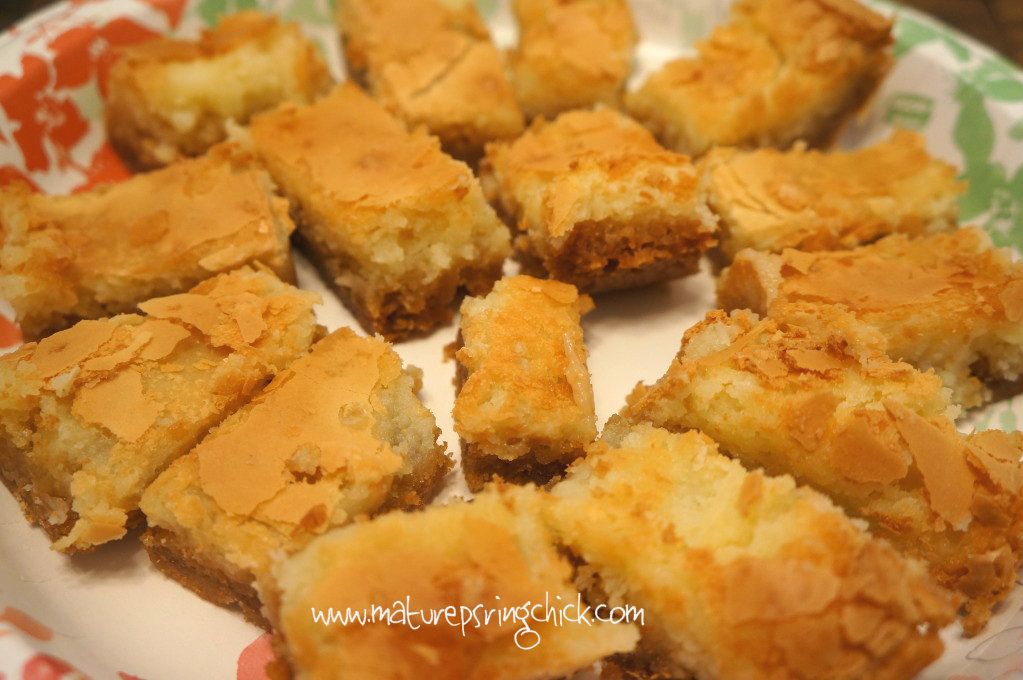 I had them plated and ready.... oh well.
My husband is a happy man.
I'll share the recipe!
Ingredients:
1 box yellow cake mix
3 eggs
8 oz cream cheese, softened
1/2 cup (1 stick) butter, melted
4 cups (1 lb) powdered sugar
Preheat oven to 300 and spray a 9×13 dish with cooking spray.
Mix cake mix, melted butter and one egg to a soft dough.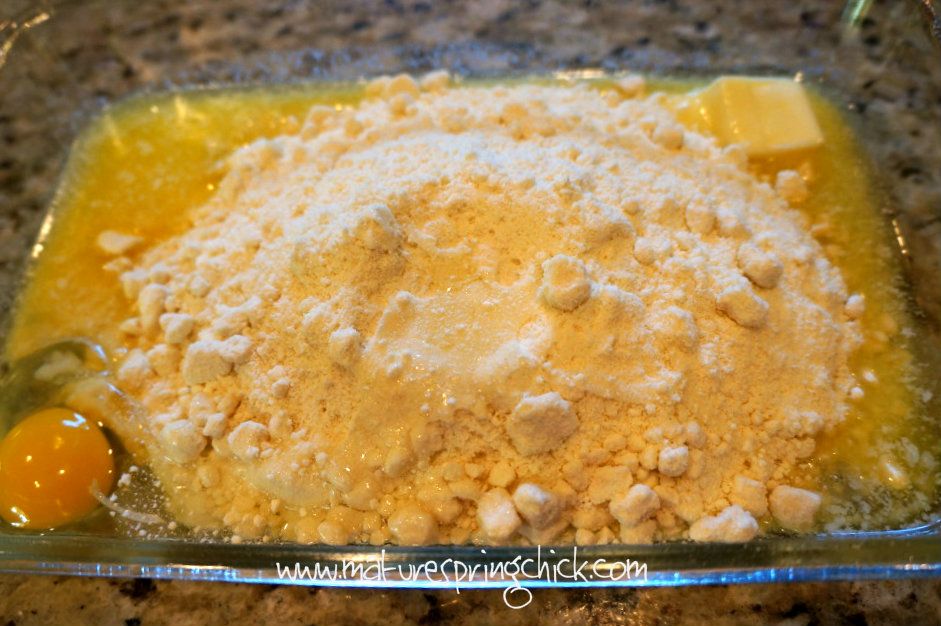 Press into the bottom of the pan.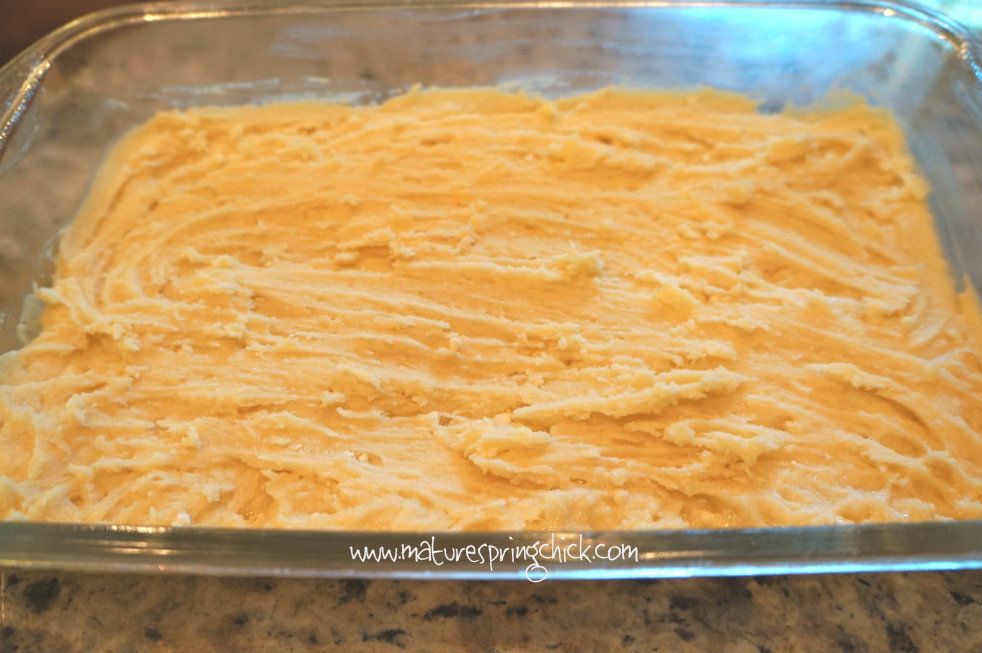 Mix powdered sugar, softened cream cheese and remaining two eggs until smooth, about 1-2 mins.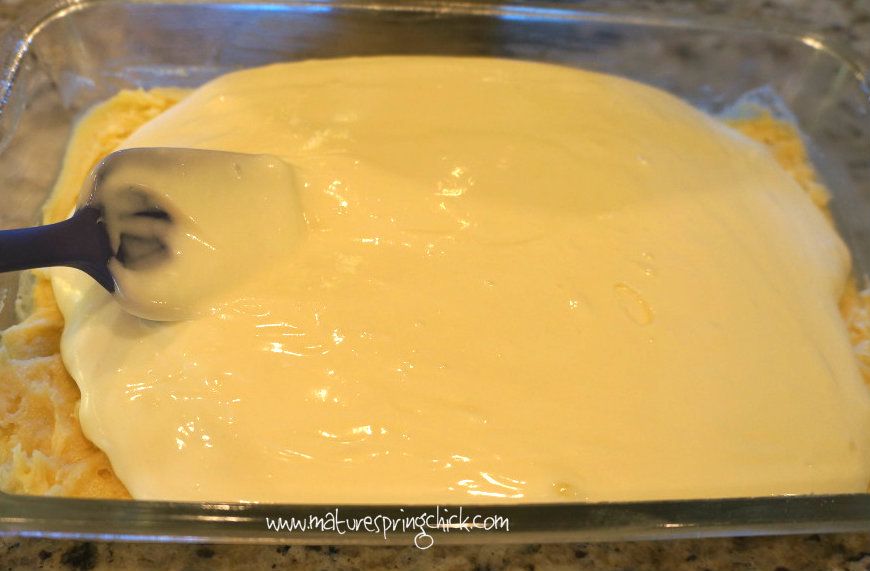 Pour on top of crust.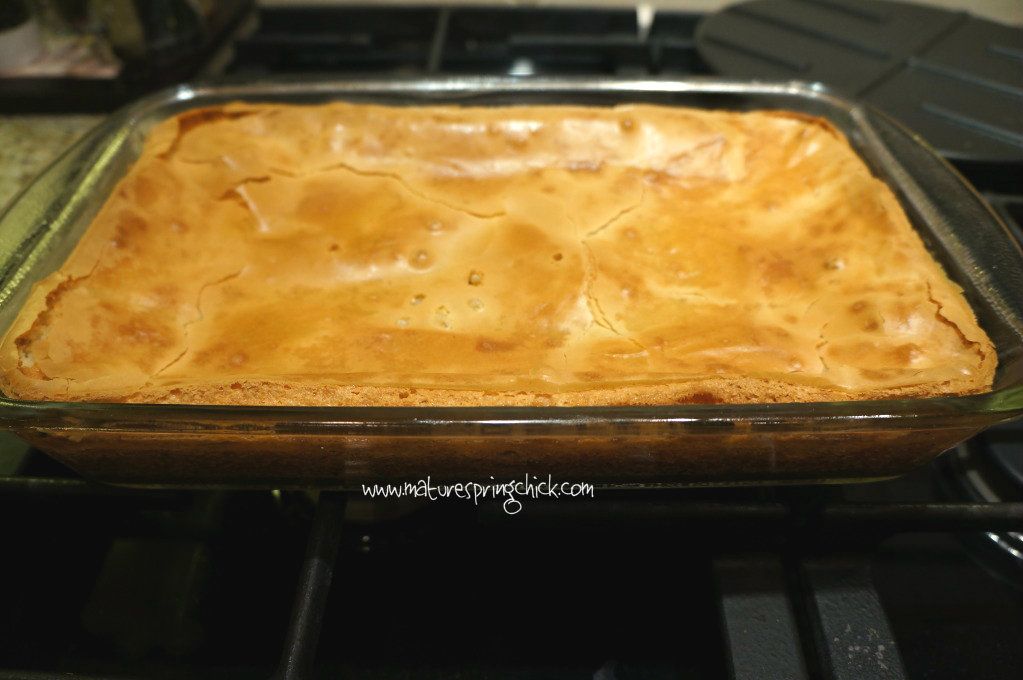 Bake at 300 for 40-50 minutes or until top is golden brown and a test toothpick removed is clean.
I found this fabulous easy, easy, recipe posted in February of 2011 from
KevinandAmanda.
Go ahead~~~Shake and Bake~~~