Tuesdays Treats, yum yum! What else is the day good for??
I can NOT quit thinking of coconut! Does that mean something? I think I may be addicted, what should I do?
I tell you what I did do....made some Pina Colada cupcakes!
On one of my "can't get off of Pinterest" episodes, I was truly inspired by
Flour Me With Love's
Recipe! It is their fault I made these delicious cupcakes!
You must have a surprise cupcake pan for this recipe.
Don't have one?
Order now!
Ingredients:
Batter--
2 cups of flour
1 tbsp baking powder
1/2 tsp salt
1 1/2 cup sugar
1/2 cup applesauce
1 cup milk
1 tsp vanilla
1/2 cup crushed pineapple, with juice
3 egg whites
12 pina colada marshmallows or toasted coconut marshmallows.
Frosting--
1 cup butter, softened
3 oz cream cheese, softened
5 cups powder sugar
1/2 cup crushed drained pineapple
Toasted coconut and Cherries for garnish
Preheat oven 350
°
Batter:
Sift flour, baking powder, salt and sugar together: set aside
Mix applesauce, milk, vanilla and pineapple with juice.
Slowly incorporate the wet with dry ingredients.
Beat egg whites until soft stiff peaks forms.
Slowly fold into the batter.
Pierce cupcake liners through the posts.
Pour just enough batter to cover bottom of cupcake holder.
Cut marshmallows in half and place onto the post.
Fill the cupcake holders 3/4 full with batter.
Bake for 12-15 minutes until golden brown.
Allow to cool 5 minutes before removing from pan.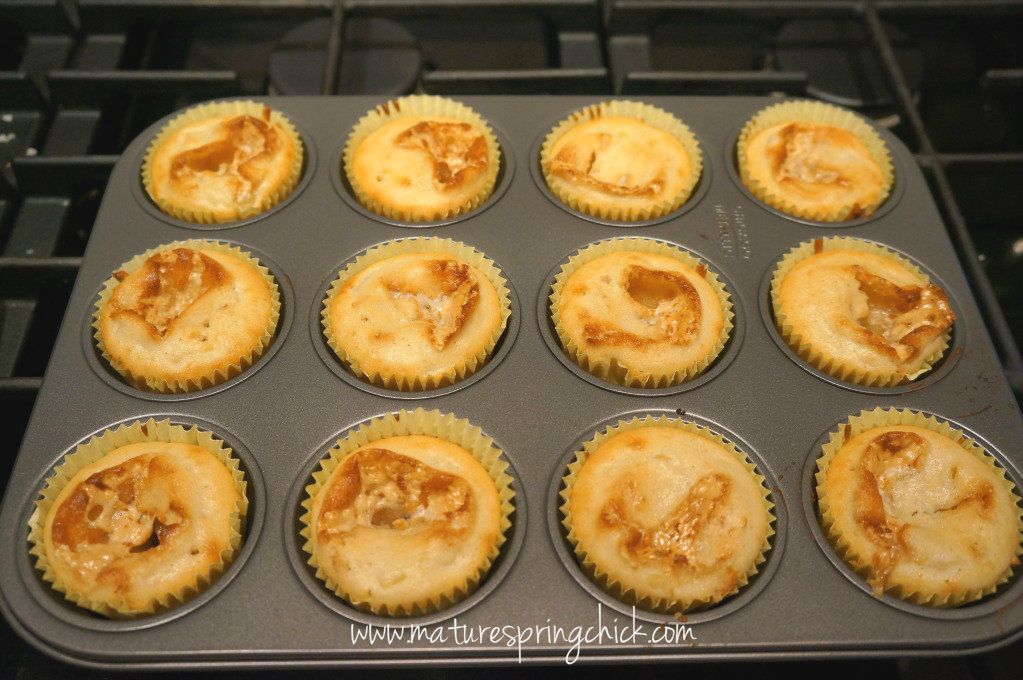 Frosting:
Cream butter, cream cheese, powder sugar and drained pineapple.
Place in refrigerator until ready to use.
Pipe some Icing on top when cupcakes are completely cooled!
Garnish with coconut and cherry!