I start craving salad when spring whips around, but there is nothing better than a cold crisp salad on a hot summer day! I started looking around an was inspired by a salad I saw on
Happy Health Life by Lunch Box Bunch.
Naturally, I had to make it, wouldn't you?
Linking this recipe with
Foodie Friends Friday
.
Arugula-Mango-Avocado-Macadamia Nut Salad
Gather your ingredients!
1 large mango, cubed
1 avocado, diced
3/4 cup macadamia nuts, roasted/salted
5 cups fresh arugula
Dressing:
1/4 cup lemon juice
2 Tbsp apple cider vinegar
1/4 cup olive oil
1 Tbsp Dijon mustard
1 tsp agave syrup
pepper
dash garlic powder
Directions:
1. Whisked dressing ingredients together.
2. Toss the avocado, mango and nuts with the all salad ingredients EXCEPT Arugula and pour right over the greens.
3. When ready to serve toss salad with dressing.
Makes one large bowl!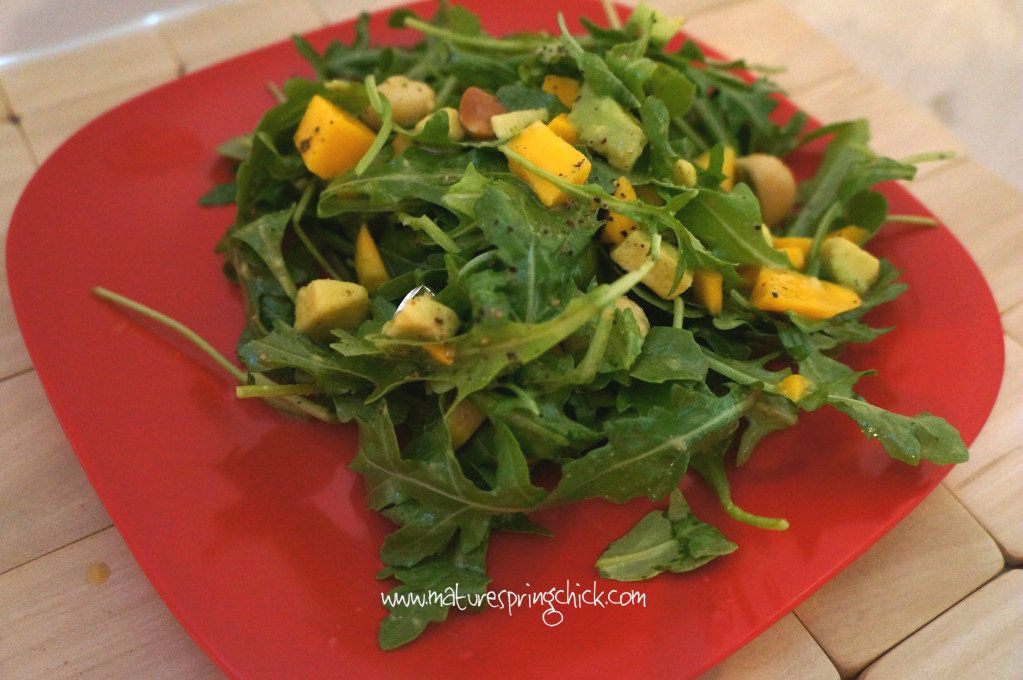 4. Top with fresh black pepper! Serve!
What's on your menu for lunch?