Good Monday morning!
Anyone else have an Olympic hangover? Each night, even though we have recorded several sports, I found my self staying up later and later. Cheers to London! Now I want to visit there!
How about some cornbread? I don't mean your regular cornbread made from cornmeal, egg and buttermilk. I mean "Mexican" cornbread~~Pan de Elote.....AWE....Sweet and delicious.
I was inspired to create this recipe after dining at one of my favorite restaurants in Houston.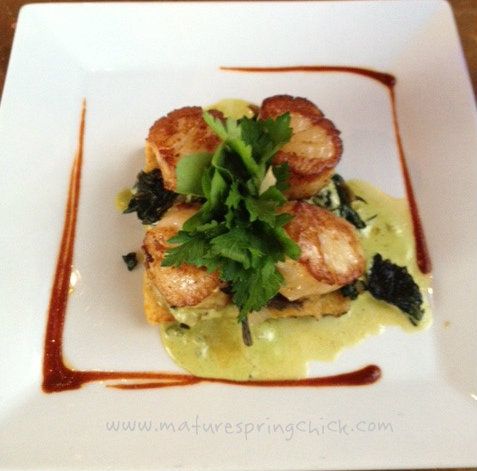 Hugo's
This sweet bread is fabulous served under some pan seared scallops. The two flavors blend together in your mouth like chocolate and peanut butter! Shall I say more? NO!
Ingredients:
7 oz Butter room temperature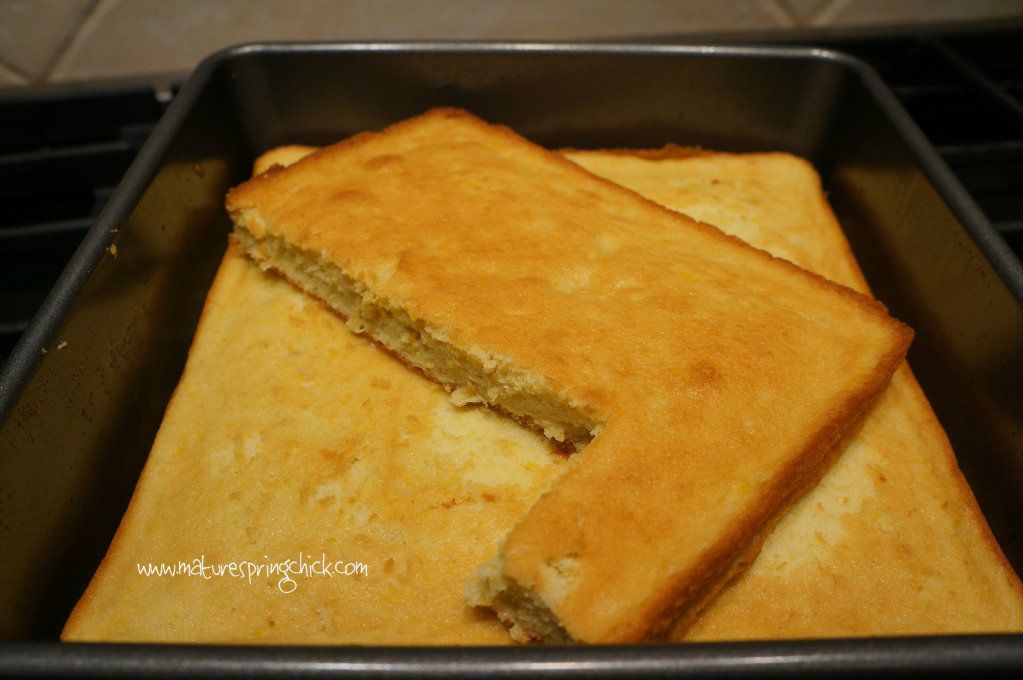 1 cup Sugar
7 Egg Yolks
7 Egg Whites
1 1/2 Cup Flour
1 tbs plus 1/2 tsp Baking Powder
2 1/2 cup sweet corn (drained)
1 tsp Salt
Puree the corn in a food processor or blender and set aside for later.
In a mixer, cream the butter and sugar until creamy, then add egg yolks.
Add flour on low speed and then add baking powder until it's all mixed well
Add corn and blend until it is mixed in well also.
In another bowl whip egg whites and salt until firm peak stage.
Fold into the corn mixture.
Pour 1/2 thick of the mixture into a greased baking sheet pan or two 9x13 pans.
Bake until toothpick pulls out clean around 30 minutes.
Can be used as a base for grilled shrimp, pan seared scallops and along side any meal your wish!
Now for my weekend project, that actually took several weekends....Completely finished!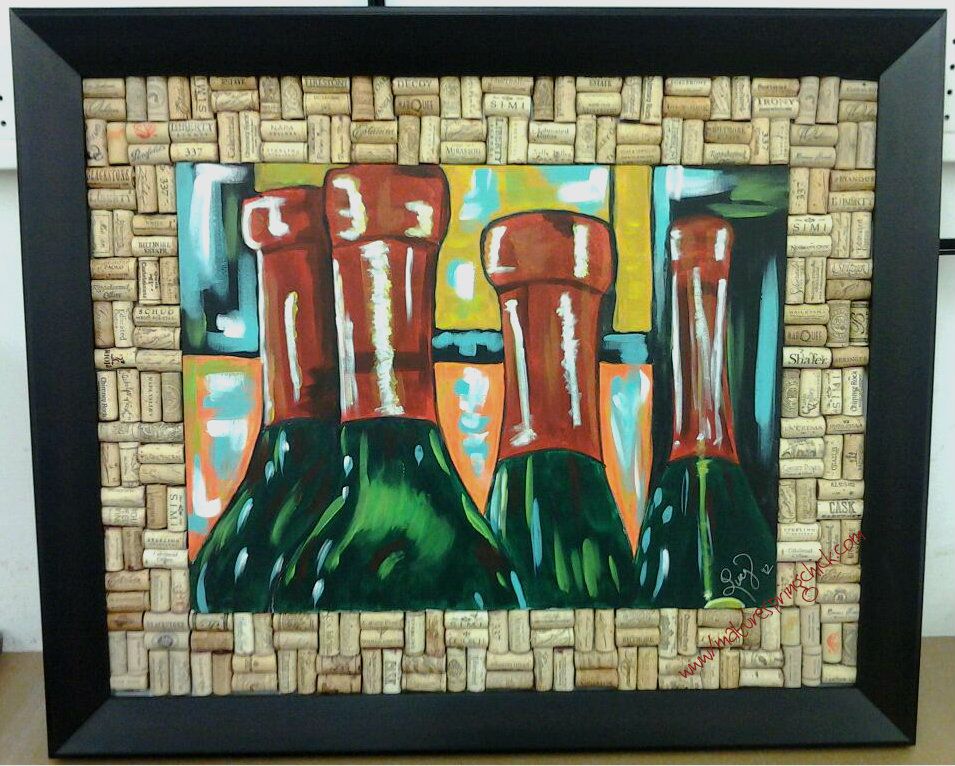 I will be shipping this to my Daughter-In-Law to hang in her new home. I painted it for her and my son....
~~~May they enjoy it and always have a place to hang it~~~