Monday Morning and I had a GREAT weekend.
I gave everyone a sneak peak of my weekend project.
I visited a Pottery Studio located in the Historical area of Houston. It has only been in business for a few short months and the website has not been perfected, so I will give as much info as I can!
Funny Potter located on Studewood in the Heights has created a fun studio for ALL. Adults and children. Go by yourself (which is what I did), take your friend, take your children, even your loved one! There is a large selection of inventory and if you don't see what you want. I bet Richard can make it for you!
Veronica is there to help you....yes you even get help!
So you saw the Boot I posted on Friday.
Here's how easy it is!
Select your pottery
Select your colors
And your ready to paint!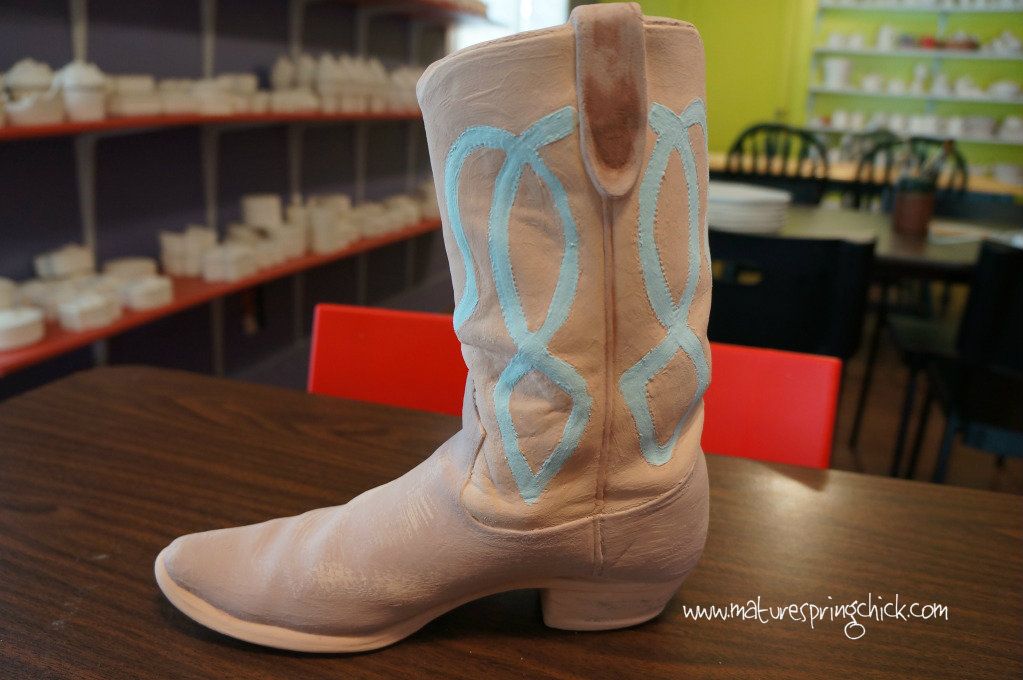 Mine is ready to fire!
Once you have finished the paint process, the studio will fire it for you. You can usually pick it up in a few days.
What do you think?
These items are painted and ready to fire!
A very popular birthday party spot for children is keeping them Busy!
Guess what? You can even paint food items! Guess what I have my eye on?
You can find
Funny Potter
on Facebook...
It is an open studio to the public and you are only charged for the pottery. Studio time and firing your pottery are FREE OF CHARGE!
I am going back, will I see you there?