August in Houston, Texas. We don't do any front porch pickin, we visit as many restaurants (indoors) as we can. Why? It so hot outside and way too hot to turn on our ovens! Not really.....
Houstonians are so fortunate that we have
Houston Restaurant Weeks
the month of August! What a way to stay in the A/C and get out of the kitchen! All of the participating Restaurants have pledged to donate $5 per HRW dinner sold and $3 per HRW lunch sold! Click the link to see the list of all the Restaurants participating. This year HRW implemented a way that anyone can donate.....yes, that means YOU! Text 2 Give! You can text HRW to 20222. This will donate $10 to fight hunger in Houston. What a great way for all to participate in this Fantastic Fundraiser for the
Houston Food Bank
.
I bet you will be seeing more of my restaurant photos this month than my own recipes!
Prime Rib @
Lorenzo's
Tender, Juicy, Full of Flavor.
Family Steakhouse, known for its prime rib, but has a mountain of foods to choose.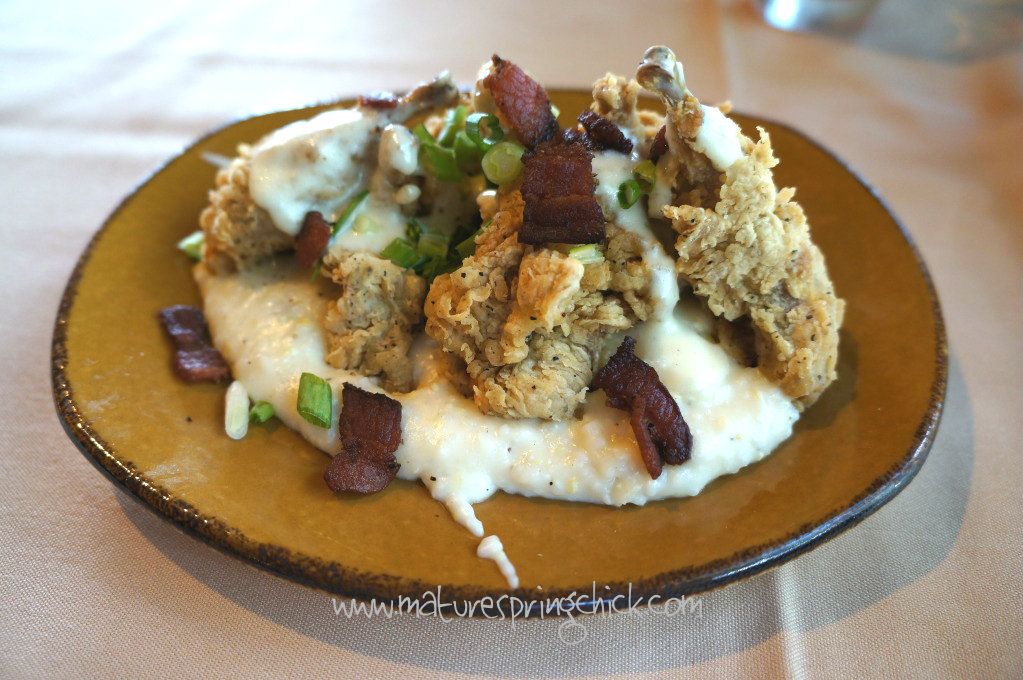 Crispy Fried Quail over White Cheddar Grits w/ Bourbon Bacon Ganache @
Rainbow Lodge
Explosion of Flavors, Finger Licken Good Quail, Creamy, Creamy Grits and ever so delicious Bacon and Ganache!
Delightful restaurant for the family, for the group, or take the one you love!
HRW was established in 2003. Last year's donation commitment from sponsors and participating restaurants totaled over $800,000!
Remember if you can't get to Houston, or get to the participating restaurants, Text 2 give! Let's see how adding this opportunity for donations will get HRW over the top with $1,000,000 in donations!
Follow the Twitter conversation: #HoustonRestaurantWeeks - I'll be there!