I am still whining about the Heat! Triple digits are not fun, but wait....I saw some high 60's in the forecast for next week! For now, we ran out of Ice Cream and I just had to make some more before I pack up the Ice Cream Freezer for the winter and bring out the Dutch Oven. I am so excited to start blogging about the fall and winter!
I have another quick and easy recipe for some, oh, so, delicious, Strawberry Cheesecake Home Made Ice Cream. That's right using up the last of the seasonal strawberries.
Ingredients:
8 Oz Cream Cheese, softened
1 Can Sweetened Condensed Milk
1/3 Cup Whipping Cream
2 tsp Lemon Zest
1 1/2 Cup Strawberries
4
Honey Maid Grahams
, Coarsely chopped
1
Junket Tablet
tablet for immediate serving
Directions:
Mix first four ingredients in Mixer until well blended.
Place in Freezer and begin Churning
Add Strawberries and Graham Cracker 20 minutes after starting the churning.
Churning will take 30-40 minutes.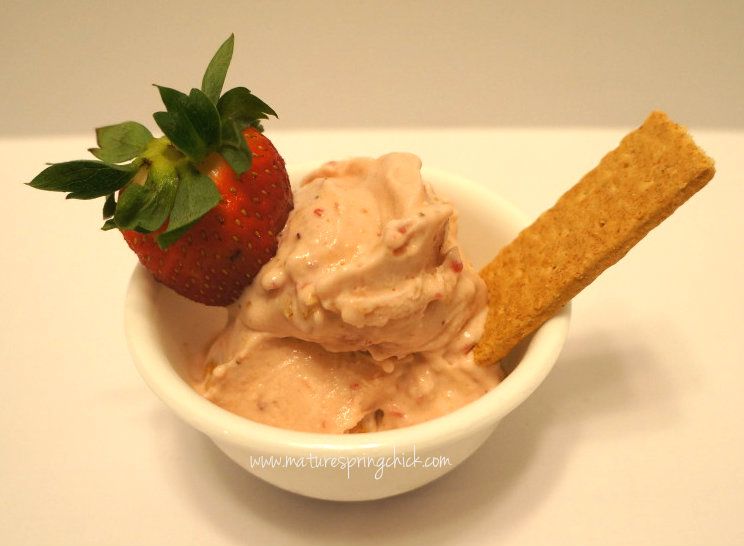 Ready to serve!
Good news, you can still order an Ice Cream Freezer!