Lovely weather this morning! And to top it off.....Endeavor flew right over my house! An awesome experience in my life. I saw the first piggyback ride in my home city of Mobile, Alabama when it landed at Brookley Field. Unexplainable feeling to see the beginning of the piggyback and the end.
Now, speaking of the lovely weather, it begins our desire to get back outdoors! Fall festivals are a fun experience with enjoying all the cool weather. What better time to head to the Beach! Yes! It is not too hot, the weather is gorgeous and it is still warm enough to enjoy all your favorite things to do at the Beach! One Festival you have to attend (bucket list!) is the
Shrimp Festival
. I promise I am NOT being biased because it is my stomping grounds. This festival brings Bubba in Forest Gump to his knees with all the different flavors of Shrimp you can find to eat! This years music Line-Up is absolutely AWESOME!
Entertainment
with Country Star Phil Vasser to headline along with Eddie Money. All this takes place in the little lovely town of
Gulf Shores, Alabama
.
Charter a fishing boat, enjoy succulent local seafood or just sip a drink and watch the sunset. Gulf Shores is a beach lover's dream destination, with plenty to keep you busy day and night.
As Zac Brown would say:
"Got the blue sky breeze and it don't seem fair
Only worry in the world is the tide gonna reach my chair
Sunrise there's a fire in the sky
Never been so happy
Never felt so high
And I think I might have found me my own kind of paradise"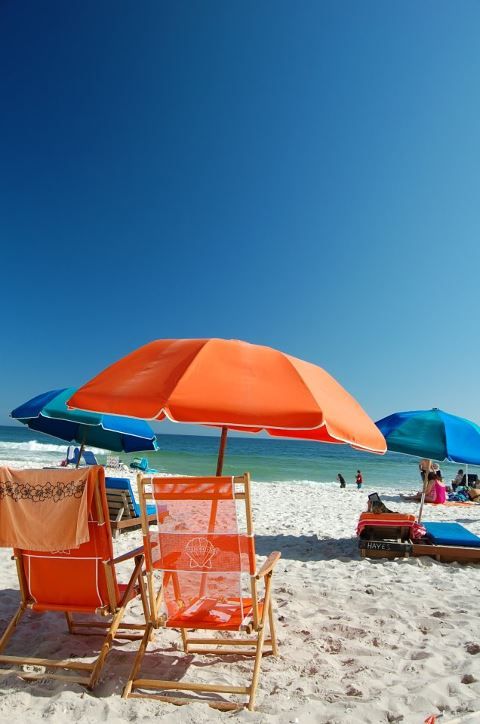 Go ahead make your plans to go! It's not too late!
Alabama/Florida's Beach Paradise
. We will leave the umbrella up for ya!
Are you there yet?