Pies and Fall~~~They are meant for each other. Where do you go when you want a slice of pie, a pie, or just some good ole home cooking food?
I go to
House of Pies,
which they claim is "A Slice of Heaven on Earth"...I will say, I love their stuff!
Open 24 hours...
A very laid back, down home restaurant filled with every pie you can imagine! Big pies, little pies, slices of pie, you name it, they have it. I reckon they would even make it for you if they didn't have it on their menu.
Cakes, Cheesecake and loads of cookies...uh huh, I know what you are thinking.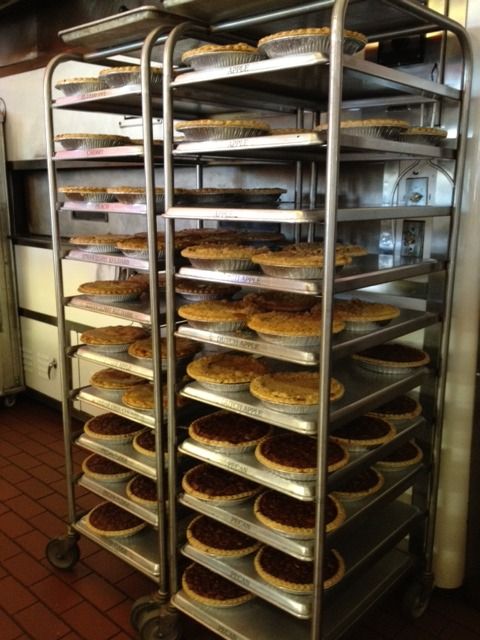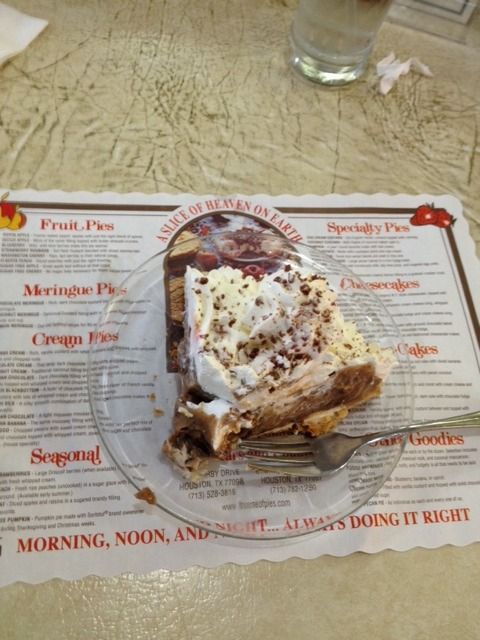 The last time I visited, I tasted the Bayou Boo Pie...reminded me a lot of my famous-always back by popular demand-Fat Man's Pie! If you don't know, Houston is known for the Bayou City, hence the name of the pie...Smooth, Creamy not too sweet with a crunchy bottom layer.
AND to mention their food. A Favorite on the menu is their Three Cheese Grilled Cheese and Tomato Sandwich. However, their breakfast has the crowd.
Always open and ready to serve you!
Next time you want want some casual, inexpensive, down home cooking, give them a visit.