Oh, how I have enjoyed my package this month from Laura in Arizona!
The mailman rang the doorbell and handed me my surprise.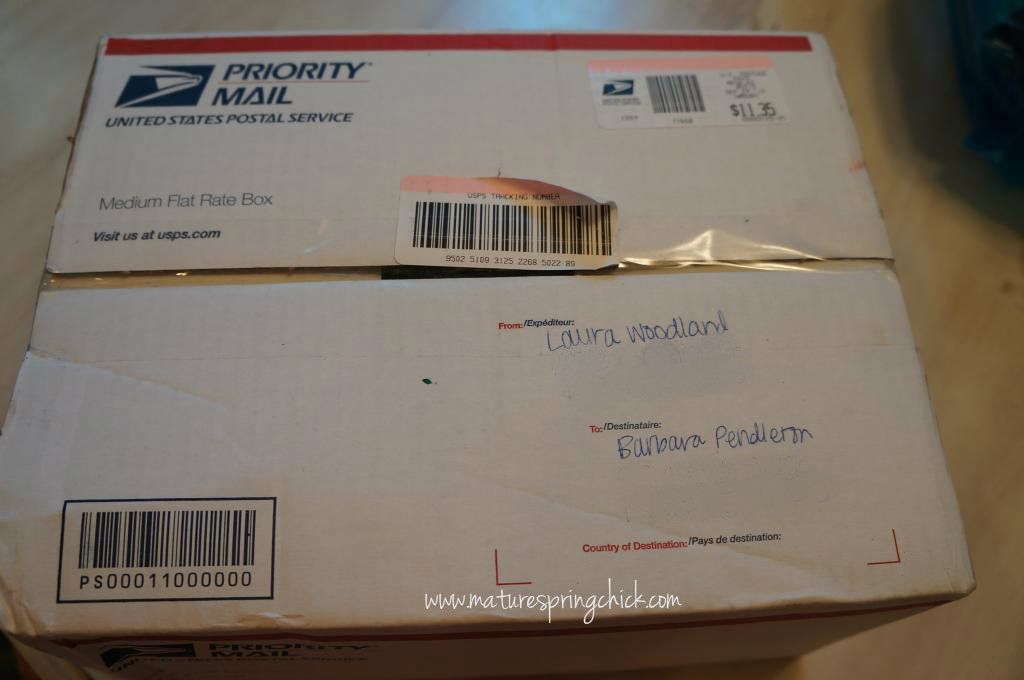 I opened it up straight away! I could tell immediately that everything in the package was local to Arizona! Love it!
I found the sweetest little note explaining all that was in the package.
Laura knew that I have a passion for cookies, but my gosh, she made me some! Oatmeal, chocolate chip straight from her own kitchen. SPECIAL! I immediately starting eating the cookies while unwrapping the rest of the contents.
Margarita Marmalade? YES! I am spreading it on everything...Never knew Marmalade could be so addicting!
Arizona Loco Cocoa- you can use this for all sorts of things, even hot or cold!
Prickly Pear Cactus Candy-ooops! They are all gone and I didn't get a photo of the candy itself. Looks similar to those jelly slice candies, but they are in squares. Never realized you could make candy from the fruit of the prickly pear cactus! AND the juice contains anitoxidants...AMAZING. An Ariona Desert Harvest made by Arizona Cowboy.
Oatmeal Packets-Individual packets of Apple Cinnamon-so conveniently packaged by Emerald Oats and extremely tasty. I only have two left!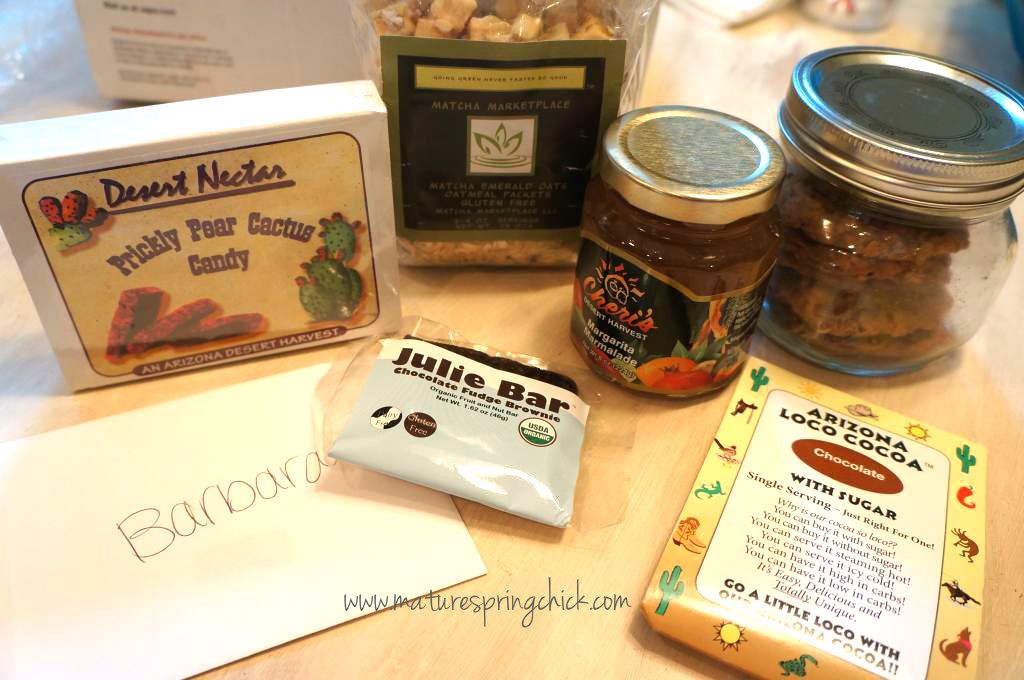 Thank you so much Laura for sending me an Arizona Sampler!
I have never been to Arizona, but something tells me I would like it..
Want to know about Foodie Pen Pal?
You can get matched if you don't join!
Another Project Finished!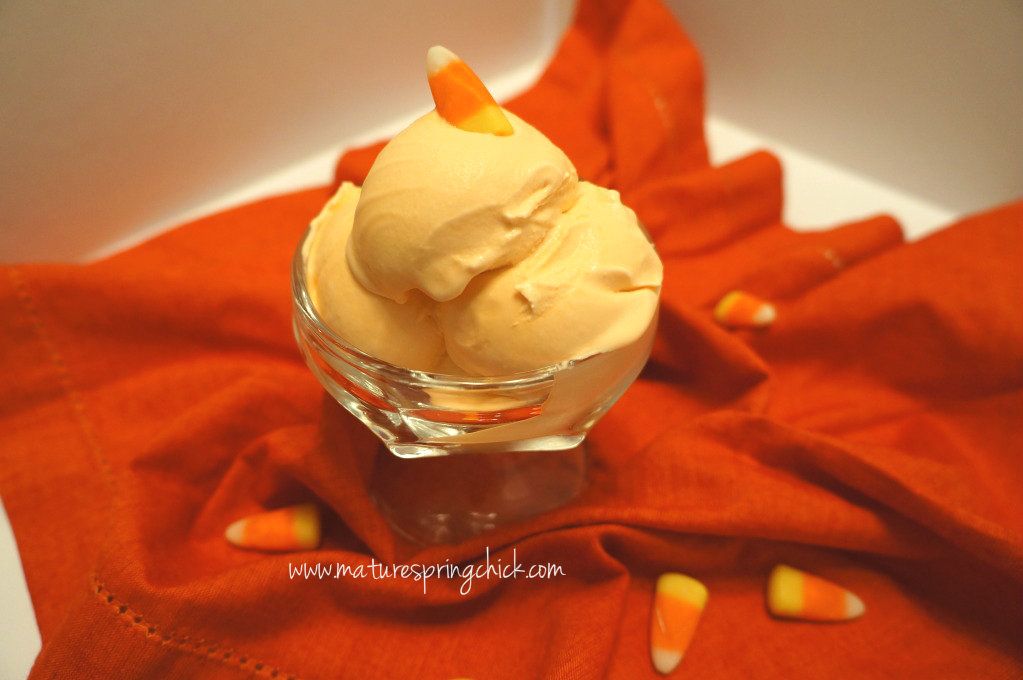 It's October! Each week I will share a recipe from my Halloween Treats.
This weeks Halloween Recipe....
You guessed it.
Candy Corn Home Made Ice Cream
Stay tuned for the recipe...