Everyone likes cookies right?
I have a passion, no wait, an addiction! No kidding...
Let's make some cookies for Halloween! You can even wrap them separately and give to your trick or treaters! I put as many "special" items to have the Halloween colors!
Chocolate/Peanut Butter Halloween Cookies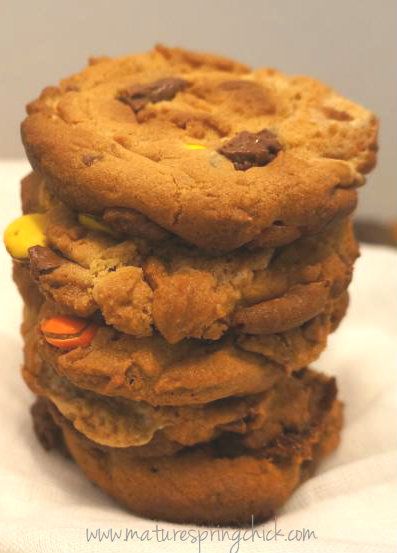 Pre Heat your oven! 350
°
Ingredients:
2 1/4 Cups all Purpose flour
1 Tsp Baking Soda
1 Cup Butter - Softened
3/4 Cup Sugar
2/3 Cup Brown Sugar
2 Eggs
1 Tsp Vanilla
1 Cup Chopped Nuts
2 Cups Mini Marshmallows
1 Cup Reese's Pieces
1 Cup Mini Choclate Chips
1 Cup Reese's Peanut Butter Cup
Directions:
Mix Flour, Eggs, Sugars, Vanilla, Butter, Baking Soda (first 7 ingredients) in your mixer.
Add balance of ingredients
Mix until all is incorporated.
Scoop and Drop on a cookie sheet.
Bake until golden brown.
Don't want to give to Tick or Treaters? Then "Got Milk"?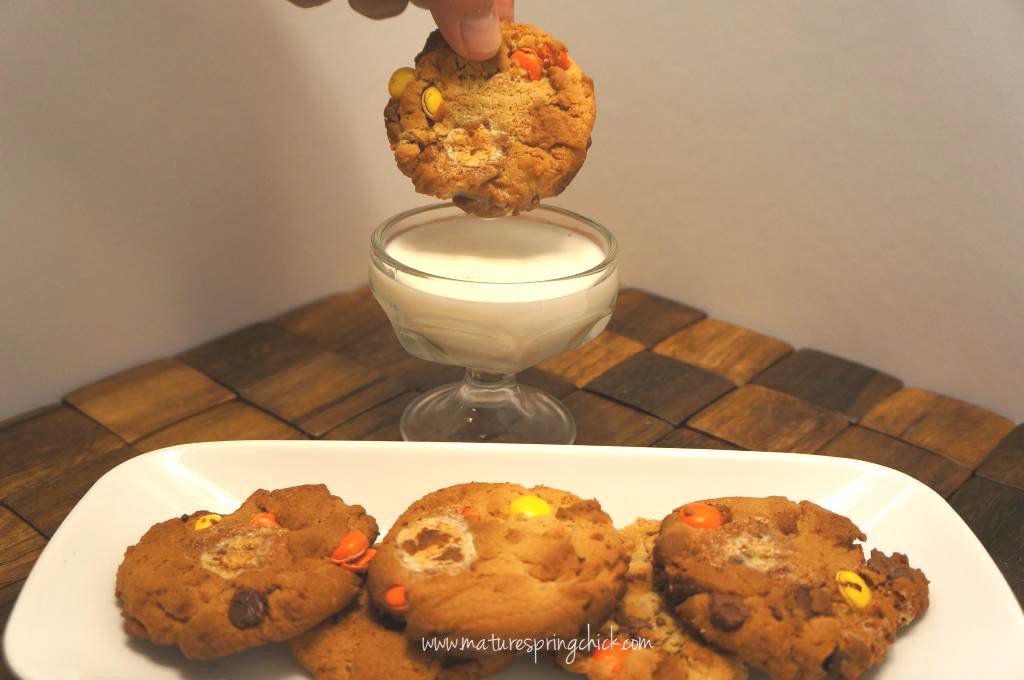 psst! I reserved about 1/4 portion of the batter for another recipe! Stay tuned for another post....
Finished another project!