It is well know that the South knows how to cook their chicken! It is also recommended that if you are expecting your coastal southern friends and family to stay with you while evacuating from a Hurricane, the BEST food you can prepare for them upon their arrival is Fried Chicken, Mashed Potatoes and home made biscuits! Yes! This shows them, we empathize with you, so enjoy this comfort food while your house is being blown away...They will LOVE it!
I know of a restaurant that has an item on their menu that is literally the BEST chicken, cheddar biscuit, smoked salted butter, cream gravy and bacon-chile jam, - all in one! Introducing ~~~~~~Dixie Chicken!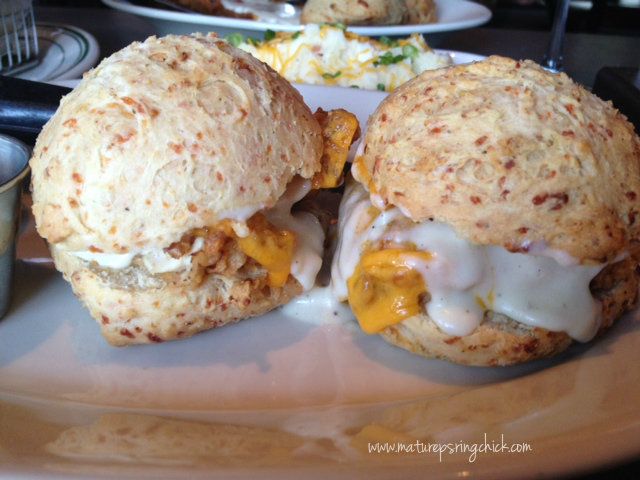 BRC GastroPub
is a neighborhood Pub know for their Bad-Ass Biscuit- no joke!
Executive Chef Lance Fegen prepares Stunning and Delicious, Mac-n-Cheese, Daily Sliders, Potato crusted Chicken Fried Steak and the list goes on. The burgers are made using local sour dough bakery bread and custom BRC Grindhouse Beef.
People travel from all around to visit and get their "comfort" food at BRC!
BRC also offers cutting edge regional and national craft beer, continuously offering newly released products. Your choice of 28 at a time and 25+ bottles. Wine is offered too!
Ya'll come back now, ya hear?