Have you been in dyeing for the recipe? Are you ready for it? Ready to go to the Grocery store? Ready to spend a few hours in your kitchen? Okay then!
I am taking to Thanksgiving Dinner at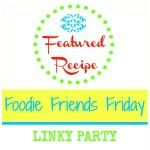 I happily made this cake as per a request from the Birthday Boy,
Diego
...which happens to be the brother of someone dear to me, Martha, who both celebrated a birthday days from each other. Martha is my "official" taste tester! So far...she likes it all! YAY For Me....
Cake Ingredients: Filling Ingredients:
4 Oz Semisweet Chocolate-chopped 1 Cup Heavy Cream
2 Oz Unsweetened Chocolate-chopped 1 Cup Sugar
1/4 Cup Water 3 Egg Yolks
1 Cup butter, softened 6 Tbsp Butter, Diced
1/ 1/4 Cup Sugar Dash of Salt
1/4 Cup Sugar 1 Cup Pecans-finely chopped & toasted
4 Eggs - separated, yolk-whites 1 1/3 Shredded coconut-toasted
2 Cups Flour-all-purpose
1 Tsp Baking Powder
1 Tsp Baking Soda
Dash of Salt
1 Cup Buttermilk-room temperature
1 Tsp Vanilla
Rum Syrup Ingredients: Dark Chocolate Icing Ingredients:
2/3 Cup Water 8 Oz Semisweet Chocolate-chopped
1/2 Cup Sugar 1/4 Cup Light Corn Syrup
4 Tsp Dark Rum 4 Tbsp Butter
2 Cups Powdered Sugar
1 Cup Heavy Cream
Directions:
Preheat Oven 325°
Grease 4, 8-9" round cake pans
Sift together flour, baking powder, baking soda and salt
Melt Chocolates with 6 Tbsp water-let cool to room temperature
Beat at medium-high speed, Butter and 1 1/4 cup sugar for 5 minutes
Reduce speed to medium
Add melted chocolate
Add egg yolks-one at a time
Reduce speed to low
Add half of the flour mixture
Add buttermilk
Add Vanilla
Add remaining flour mixture
In a separate bowl-beat egg whites adding 1/4 cup of sugar to a stiff peak
Gently fold Egg Whites in cake batter until completely combined
Pour equal amounts to cake pans
Bake for around 15-20 minutes...till you can remove a clean toothpick
Stir together heavy cream, sugar and egg yolks in medium saucepan for filling
In a large bowl combine butter, salt, pecans and coconut
Heat the Cream mixture stirring constantly until it thickens
Pour the hot mixture into the coconut-pecan until butter is melted
Let cool completely
Heat Water and Sugar-stirring on occasion for Rum Syrup until sugar is melted
Remove from Heat
Add Rum
Combine Chocolate-Corn Syrup-Butter in medium bowl for Icing
Heat Cream until it boils
Remove from heat
Pour Cream over chocolate-let stand for 1 minute
Stir until smooth.
While stacking the layers, brush each layer with rum syrup then spread the filing, ending with filling on top. icing the sides with chocolate icing. I added the pecans for the look.
Ok, so there you have it! Whew!
A tidbit....you don't have to icing the sides of the cake with the Chocolate Icing. You can just let the filling squish out from the layers and it would be lovely and still taste delicious!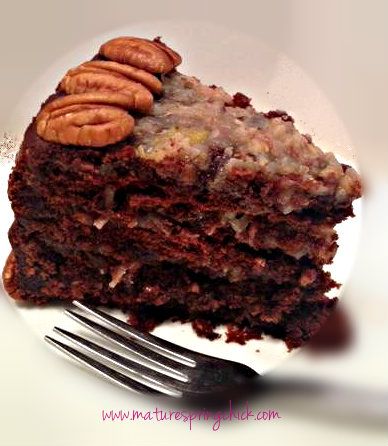 Got Milk?
Thank you
Brown Eyed Baker
for reminding me just how much I love this cake and inspiring me to challenge myself!