Every Christmas since 1990, I have made a Coconut Cake for Christmas. Coconut cake is one of my fond memories of my Grandmother. She would visit every summer and bake me one. We had a large family and none of my siblings ate coconut! I was the only one. My grandmother would make me a Home Made Coconut Cake every visit. It is such a lovely food item to fancy up your food table or your dining room table.
Everything is home made- the cake batter - the lemon filling - the fluffy icing - the shredded coconut. Doesn't that say all about the taste?
Go ahead and preheat your oven to 350
°.
Pull out 3 round cake pans.
Spray them with
PAM
.
CAKE
Ingredients:
1 Cup Butter, softened 2 Cups Sugar
4 Large Eggs, separated 3 Cups All-Purpose flour
1 Tbsp Baking Powder 1 Cup Milk
1 Tsp Vanilla 1/8 Tsp Salt
Directions:
Beat butter at medium speed until fluffy.
Gradually add Sugar
Add egg yolks one at a time, beating after each one before adding the next
Combine flour and baking soda
Add flour mixture to butter alternating with milk, (low speed) beginning and ending with flour
Stir in vanilla
Beat egg whites on hi to form a stiff peak
Stir in one-third of egg whites into batter
Fold in balance of egg whites
Pour into three round cake pans
Bake for approximately 20 minutes until toothpick inserted is removed clean
LEMON FILLING
Ingredients:
1 Cup Sugar 1/4 Cup Cornstarch
1 Cup boiling Water 4 egg Yolks, slightly beaten
1/3 Cup Lemon Juice 2 Tbsp Butter
Directions: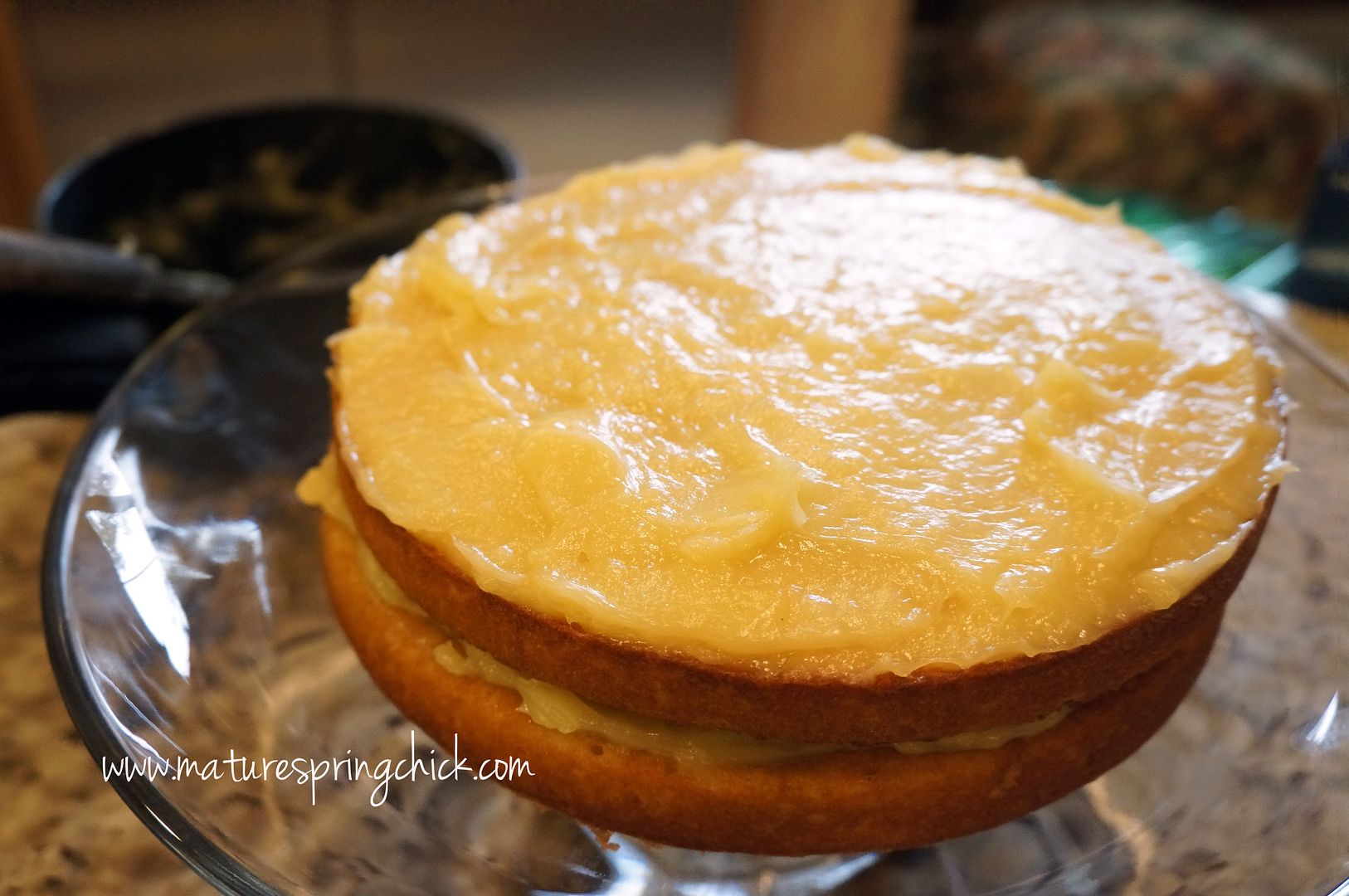 Combine sugar and cornstarch in saucepan
Stir in water
Cook over medium heat, stirring constantly until contents are dissolved
Gradually stir in 1/4 of mixture into egg yolks
Add remaining mixture to egg yolk
Continue cooking and start stirring with a wire whisk
Stir in lemon juice
When consistency is thickened, remove from heat
Stir in butter
Cool, stirring occasionally
FLUFFY WHITE ICING
Ingredients:
1 Cup Sugar 1 1/2 Cups Water
2 Tbsp Light corn Syrup 4 Egg Whites
1/4 Tsp Cream of Tartar
Directions:
Combine first 3 ingredients in a saucepan
Cook over medium heat, stirring constantly until clear
Cook without stirring, until mixture reaches soft ball stage or candy thermometer reaches 240°
Beat egg whites and cream of tartar on hi to a peak stage
Slowly add syrup, beating constantly
Beat until still peak forms and frosting is desired consistency
Spread lemon filling between cake layers.
Spread Fluffy white icing around outer layers and on top of assembled Cake.
Place Coconut all over icing, pressing slightly to stay in place.
Garnish with desired colors.
Yes, it does melt in your mouth and YES it is worth the time to prepare. Like I said I have been making this cake EVERY Christmas since 1990!
Remember the Gingerbread?
Here they are!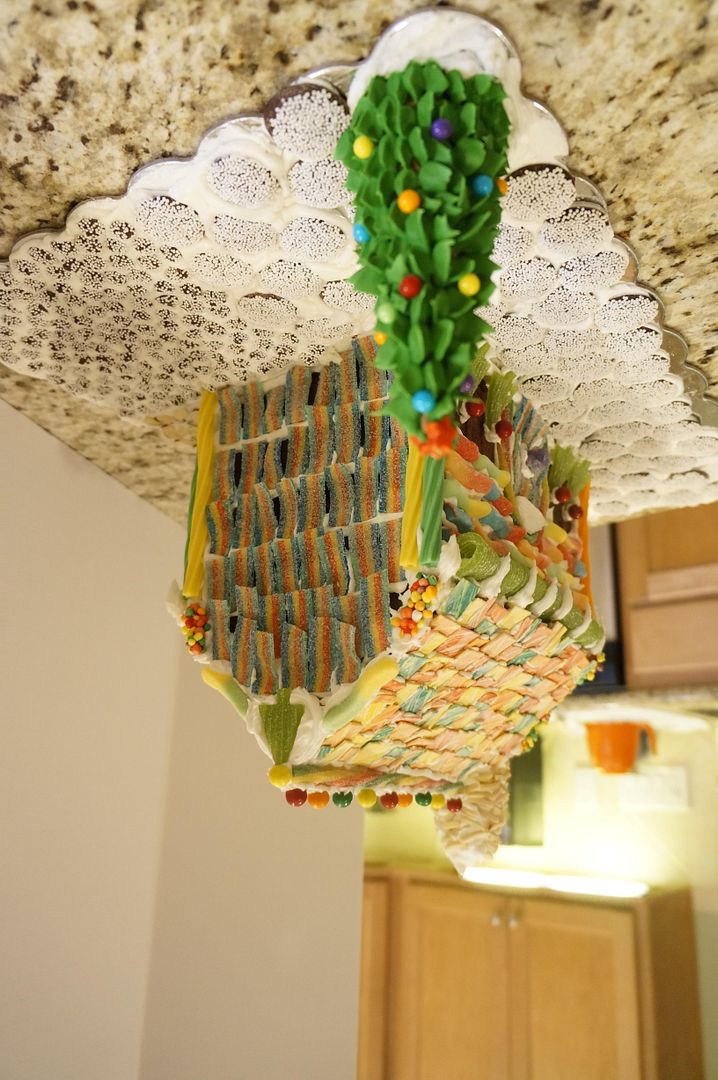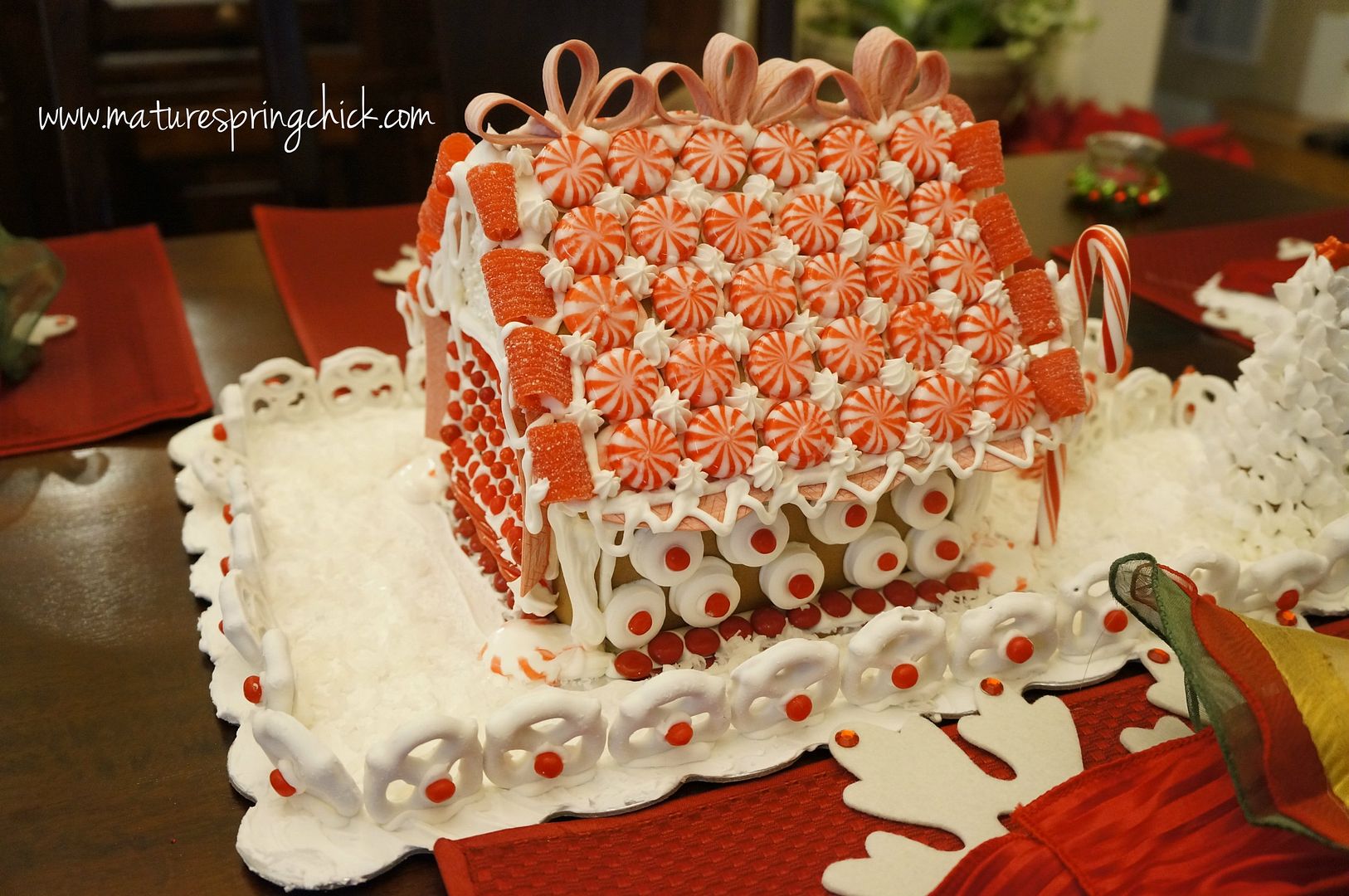 Merry Christmas Everyone!
Linking up with