One of my all time favorites and most delicious moist cakes of all times. 7Up Cake. Yes you put the 7Up in the cake. On a first glance it may look and seem as though it may be a lot of work, but I promise, it is not. You know my motto: Quick and Easy.
7Up Cake
Preheat oven to 350°
Ingredients:
4 Eggs
1 Bottle of 7Up (10oz)
1 box Lemon Supreme Cake Mix
1 box Lemon Instant Pudding
1 Cup Vegetable Oil
Direction:
Mix all well and beat for 5+ minutes.
Pour into 4 round cake pans.
Bake until toothpick inserted comes out clean, about 10-15 minutes.
While cakes are cooling on wire racks, begin your filling and topping.
Ingredients:
1 large can crushed pineapple-drained
3 egg yolks
1 1/2 cup Sugar
1 heaping tbsp cornstarch
1 stick margarine
1 pkg coconut
Directions:
Mix cornstarch with sugar in a medium sauce pan.
Hand beat egg yolks
Add pineapple to dry mixture
Add egg yolks to mixture
Stir it all up
Begin to cook on cook top, slowly, until thick
Add Butter
Add Coconut
Stir until well blended
Remove from heat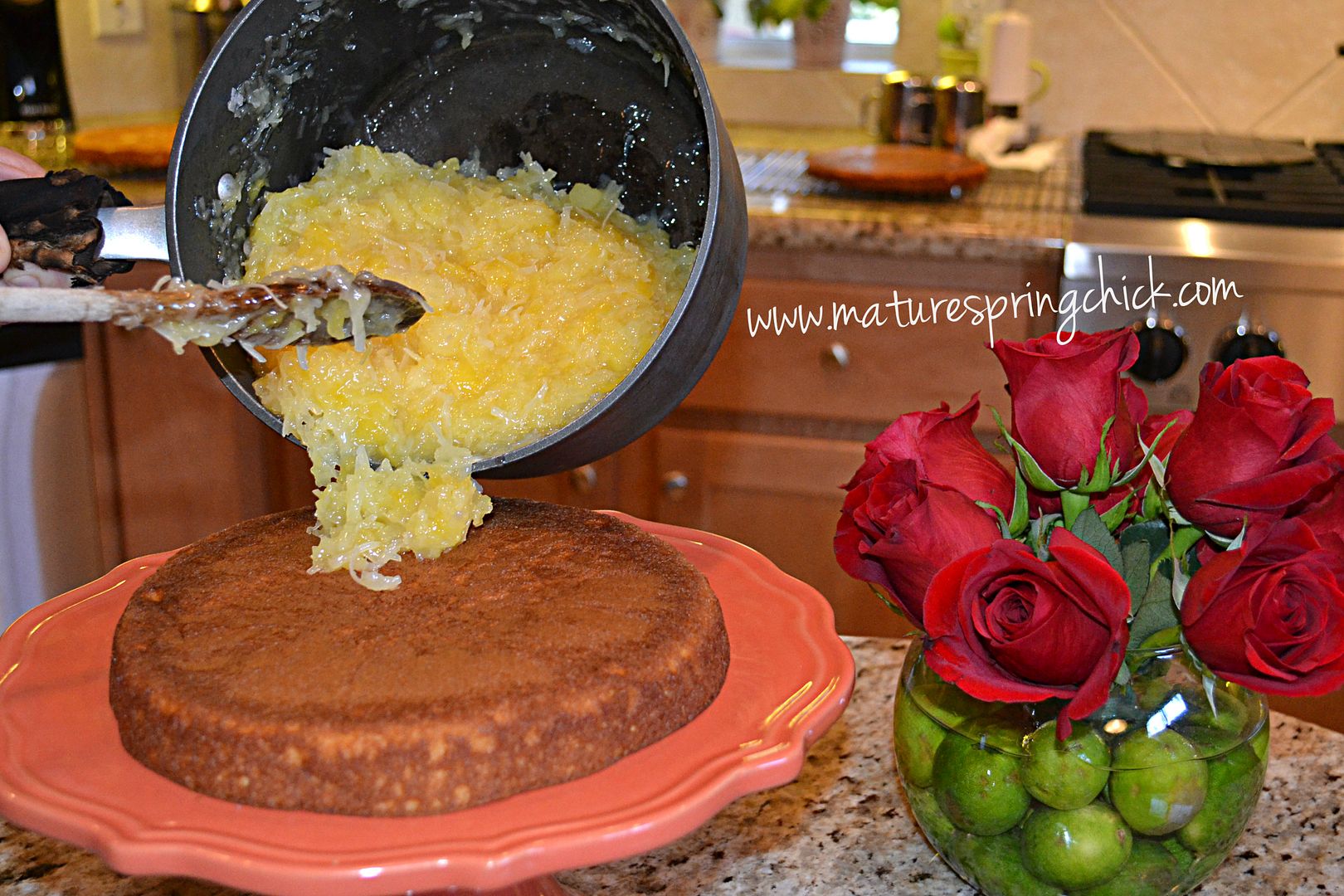 Pour between each layer of cake
Pour remaining filling on top layer
Ready for a slice? I know you will Love!
Join us at the party for loads of other recipes!