Chicken.
Cheese.
Mushroom.
All great ingredients right?
Let's put them all together and make a tasty dinner in just a matter of moments!
Preheat oven to 350°
Ingredients:
4 - 6 Boneless Chicken Breasts- Cubed or Sliced
1/2 cup Flour
1 cup Butter Melted
1/2 cup Chicken Stock
3/4 cup White Cooking Wine
1 cup Mushrooms Sliced
1/2 cup Mozzarella Cheese
Feta Cheese - sprinkled
1/2 Cup Grated Parmesan Cheese
Salt and Pepper to taste
Directions:
Combine flour, stock, wine and mushrooms
Place chicken in pan
Sprinkle Feta cheese over chicken
Pour flour sauce over chicken
Sprinkle with Mozzarella Cheese
Sprinkle with Parmesan Cheese
Salt and Pepper to taste
Cook until chicken is done, usually around 30 minutes
As you can tell in my picture, I forgot to mix my mushrooms with my sauce, so I sprinkled them on top. I also cut the recipe in half to serve two people. It tasted good, but it is better to mix with sauce and have the cheese on the top!
Serve with some wild rice and add a few pecan pieces to add some character to your rice and it blends very well with the dish! Add some Steamed broccoli too!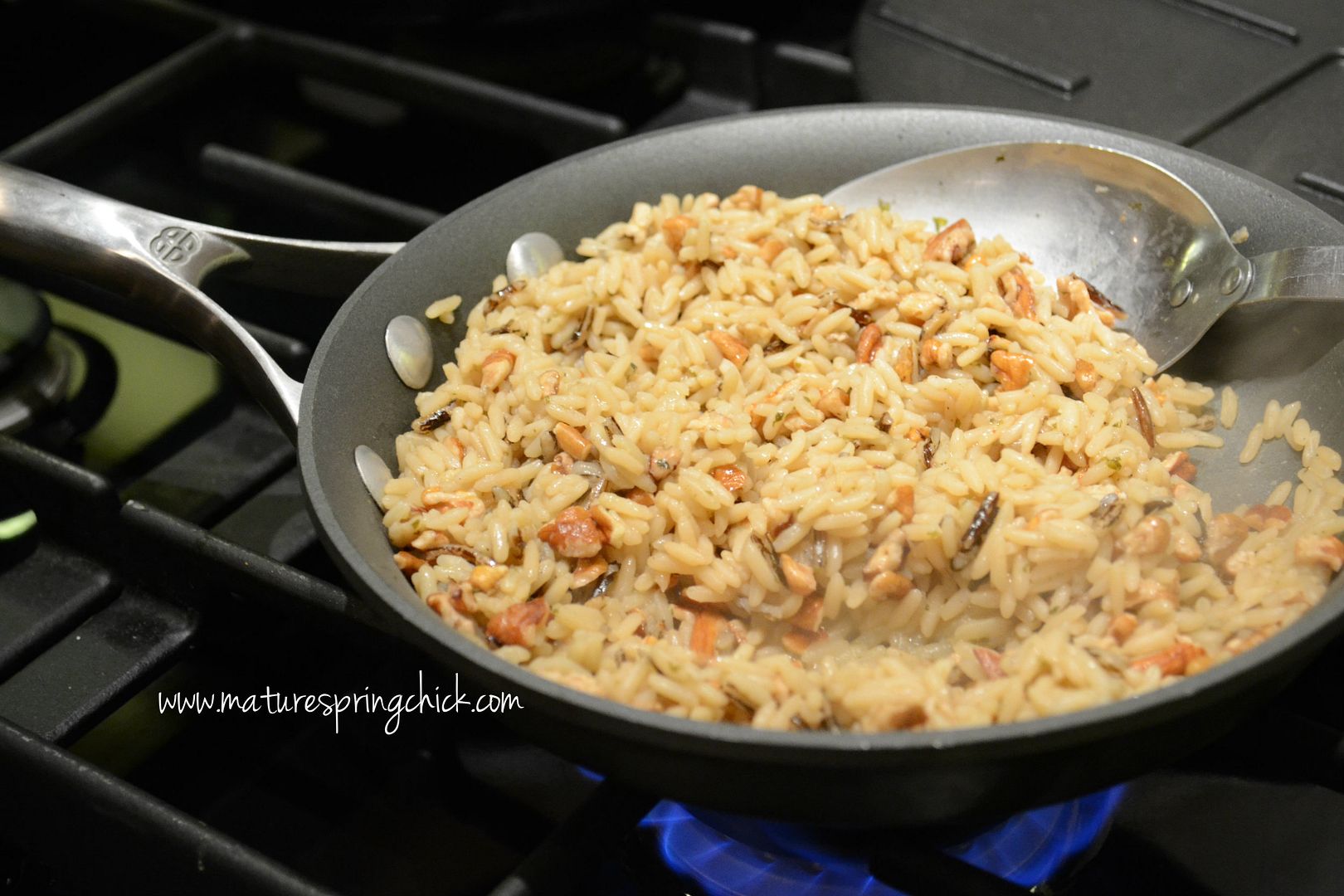 Enjoy your meal!