I know it is flu season and the demand is for chicken soup, but I made soup from what was in the refrigerator or freezer or in a can. A great way to utilize any leftover vegetables, ham, or a ham bone. Also, you can use vegetable stock. I tried a new item I found at the grocery store. I use the Knorr cubes all the time for flavor, but check this out.
I have never seen this before is it new?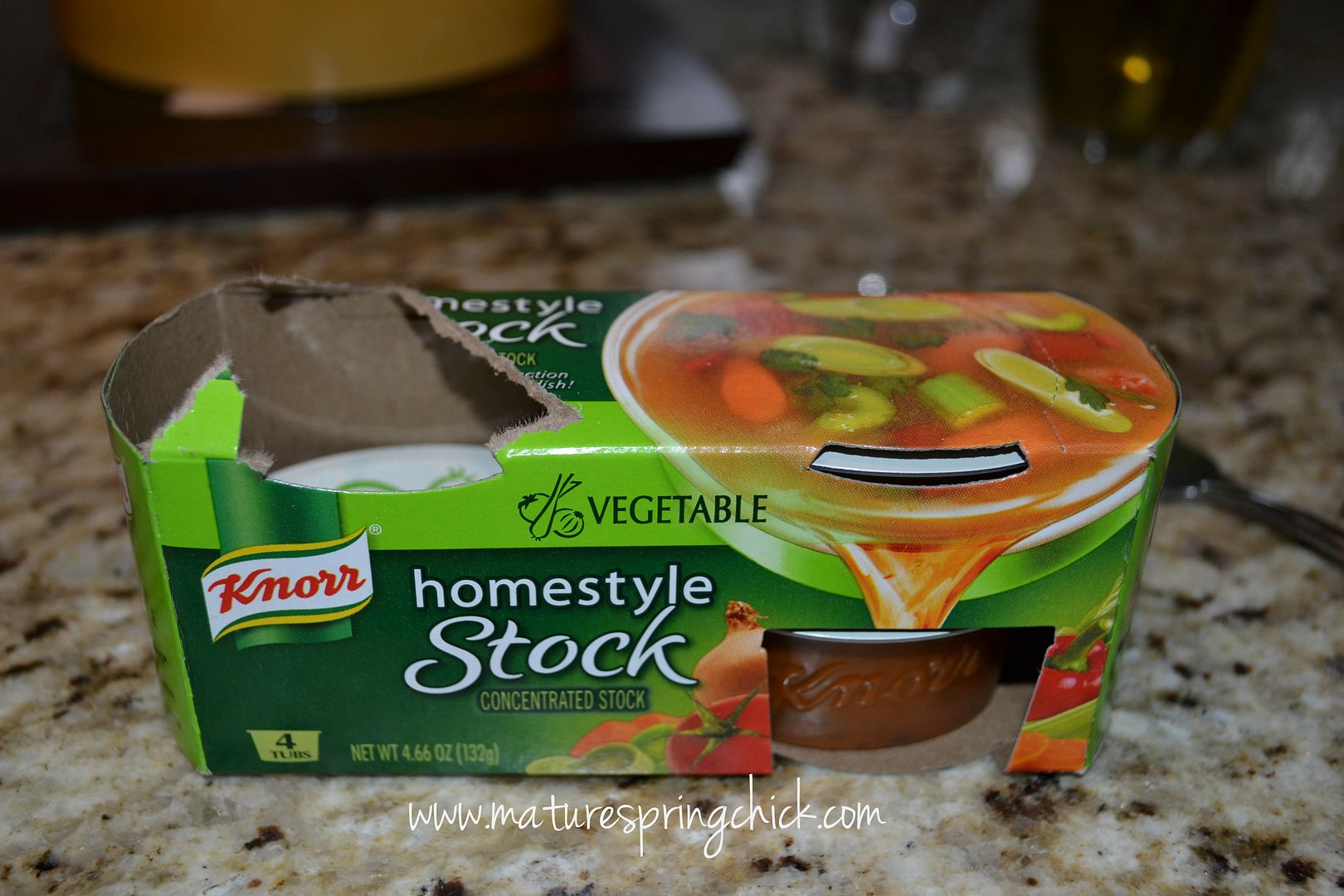 I used it and really like it.
Today's soup is Vegetable/Ham
Indgredients:
1 Homestyle Vegetable stock (Knorr)
1 can diced tomatoes
1/2 bag frozen peas and carrots
1/2 bag lima beans
2 cups fresh brocolli spears
5 slices of a ham
Ham Bone
Water to cover ingredients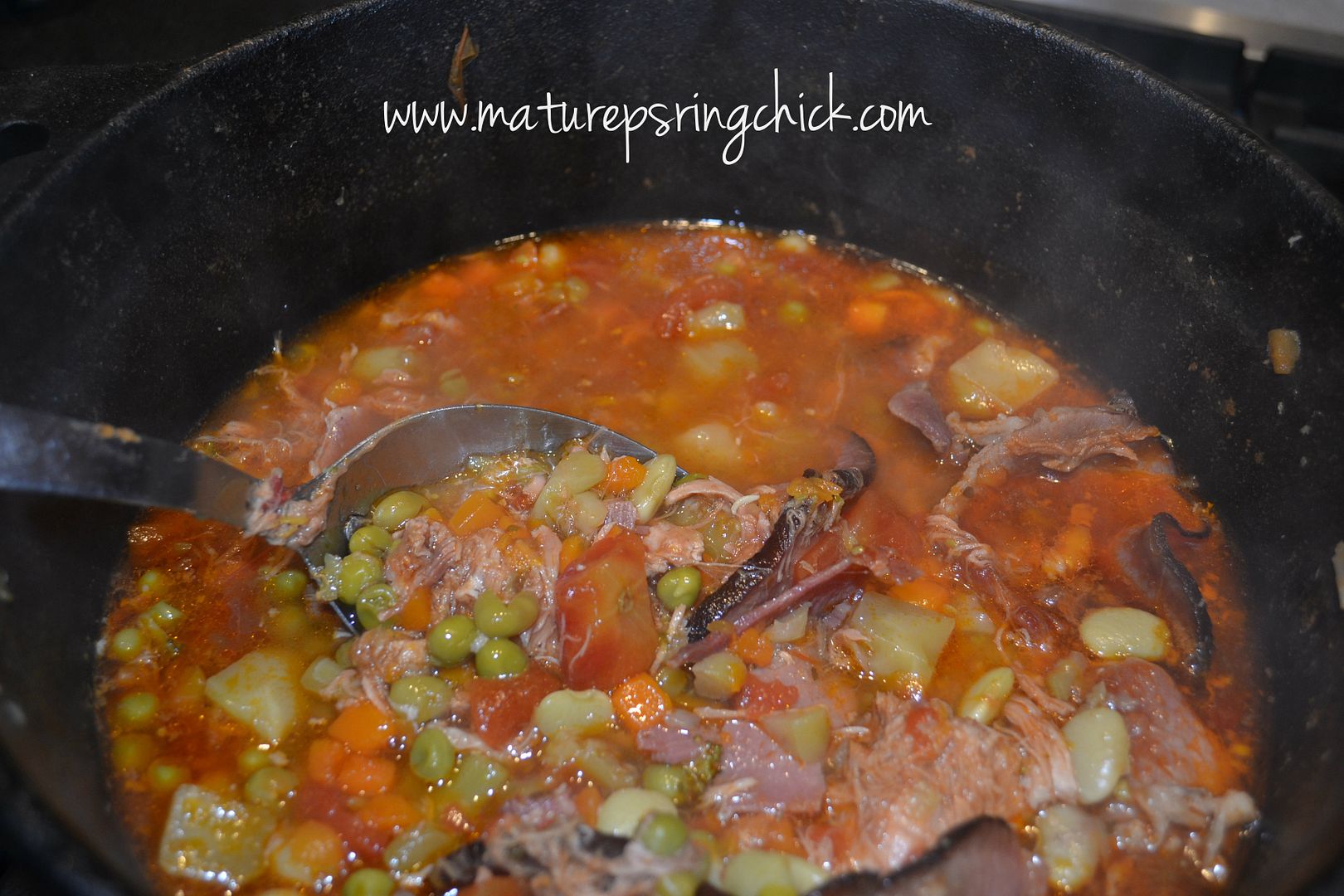 Directions:
Cook over stove top until all ingredients are cooked or warmed up, simmer as long as you have, the longer the better.
I cook my soup in a variety of ways. In the Crock Pot for end of the day convenience, In a large sauce pan or like I've done here, Dutch Oven.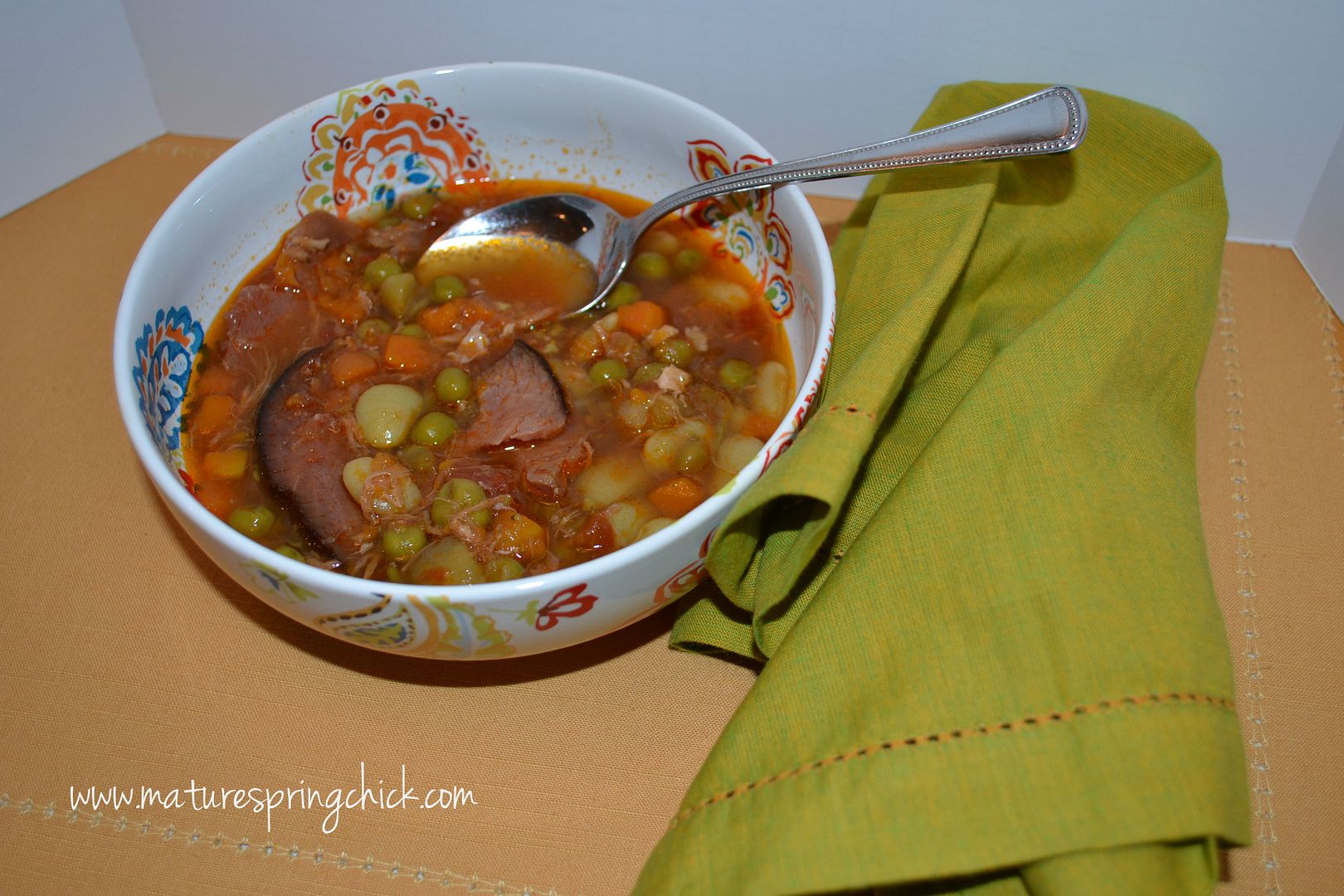 Serve it up and warm up your bones!