Sometimes I want a dessert, but not beyond that one...at a time.
I want to make that dessert that is quick and easy, just for one or two or how ever many I want.
You know like a personal pan pizza...all to yourself.
I was truly inspired by
Cookie Crazed Mama
when I saw her recipe!
I could make this one-at-a-time, like the
Keurig Coffee Maker
.
The recipe that I made will make two (2) desserts!
Ingredients:
4 Tbsp self-rising flour
4 Tbsp granulated sugar
3 Tbsp cocoa powder
3 Tbsp Nutella
1 Egg
3 Tbsp milk
3 Tbsp vegetable oil
Whip Cream for topping
3 Strawberries for topping
Chocolate Sauce for topping
Directions:
Stir it all up.
Divide mixture into two ramekin dishes or a large coffee mug.
Place on a paper plate or something to catch any spill overs.
Microwave for 2-2 1/2 minutes.
Top with whip cream or cool whip
Top with chopped fresh strawberries
Drizzle with chocolate sauce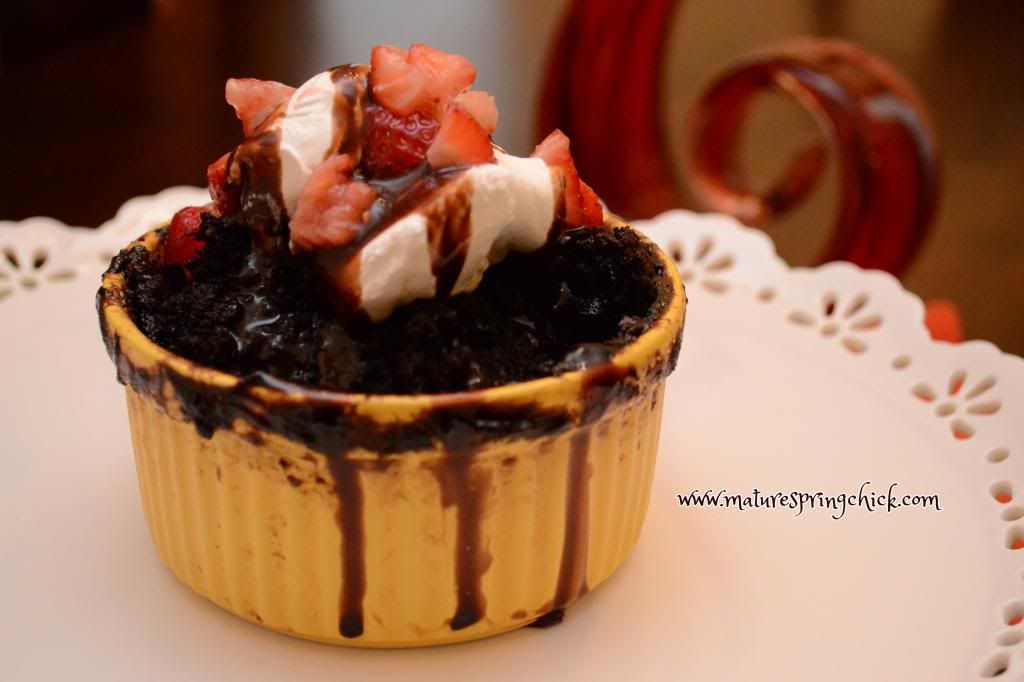 My Ramekin runnuth over!