Who invented the Crock Pot or Slow Cooker as some call it? I want to know! I like to use my Crock Pot in the middle of the week to ease the work in the evening to make dinner. Raising a house full of kids these meals became a weekly occurrence.
I was in the mood for some Spaghetti and wanted to venture out and make my own sauce. Can you tell I am NOT Italian? That's right I've used
Ragu
for a long time!
Chocolate and Carrots
posted a recipe that helped me make my decision to make it in the Crock Pot.
Chunky Spaghetti Sauce in the Crock Pot
Ingredients:
1 Pound Lean Ground Chuck
1 Tbsp Olive Oil
1 Large Onion. diced
1 Large Green Pepper, diced
3 Cloves Garlic, minced
1 Can Diced Tomatoes
1 Can Tomato Sauce
1 Can Stewed Tomatoes
1 Tbsp Chocolate Syrup
4 Tbsp Italian Seasoning
4 Tbsp Red Pepper Flakes
Salt and Pepper to taste
Directions:
Set aside 1 cup of Ground Chuck for mini meatballs
Brown Ground chuck in Skillet
Transfer to Crock Pot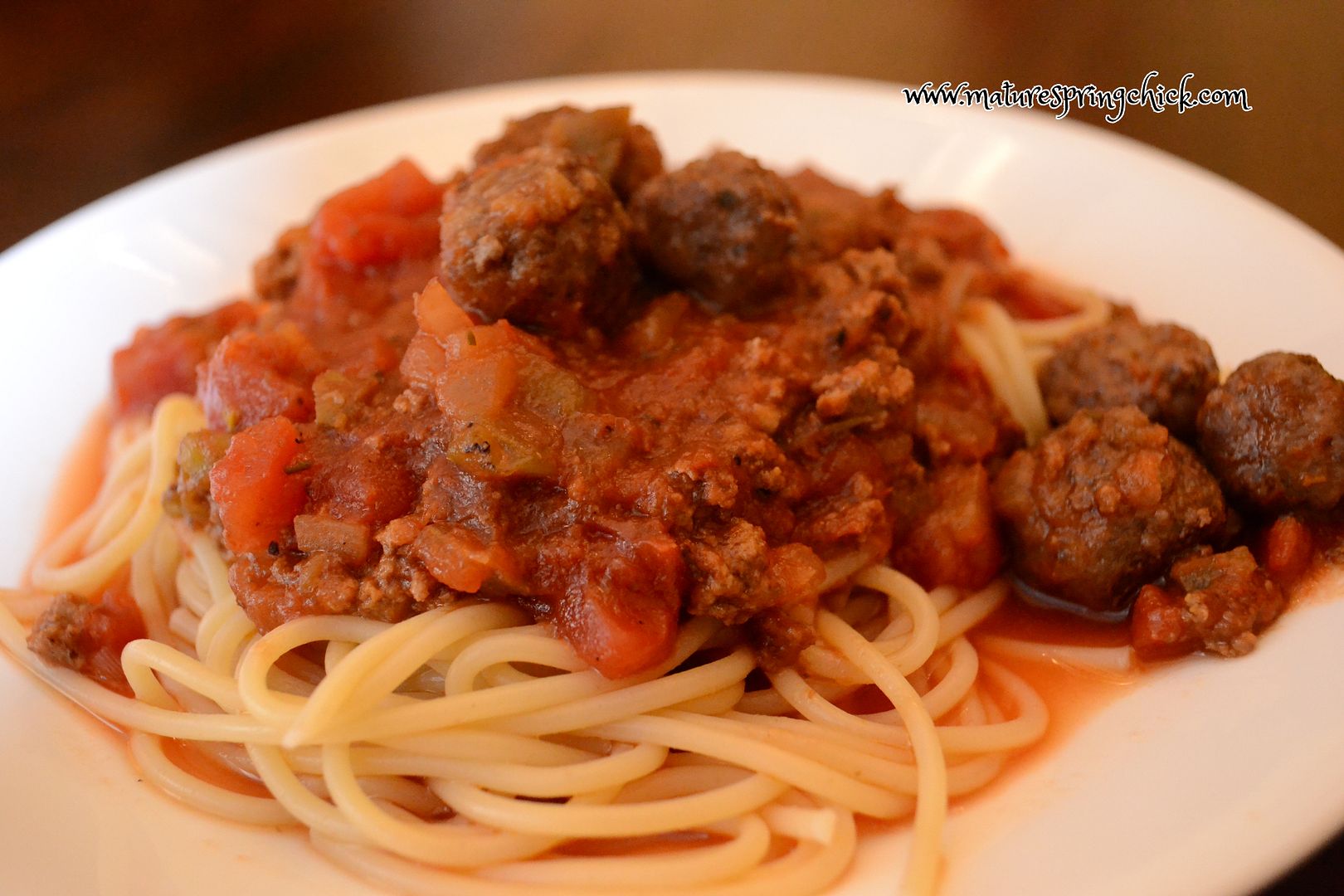 In the same skillet, Sautee onion, pepper and garlic
Transfer to Crock Pot
Add and Stir remaining items to crock pot
Cook on low for 8 hours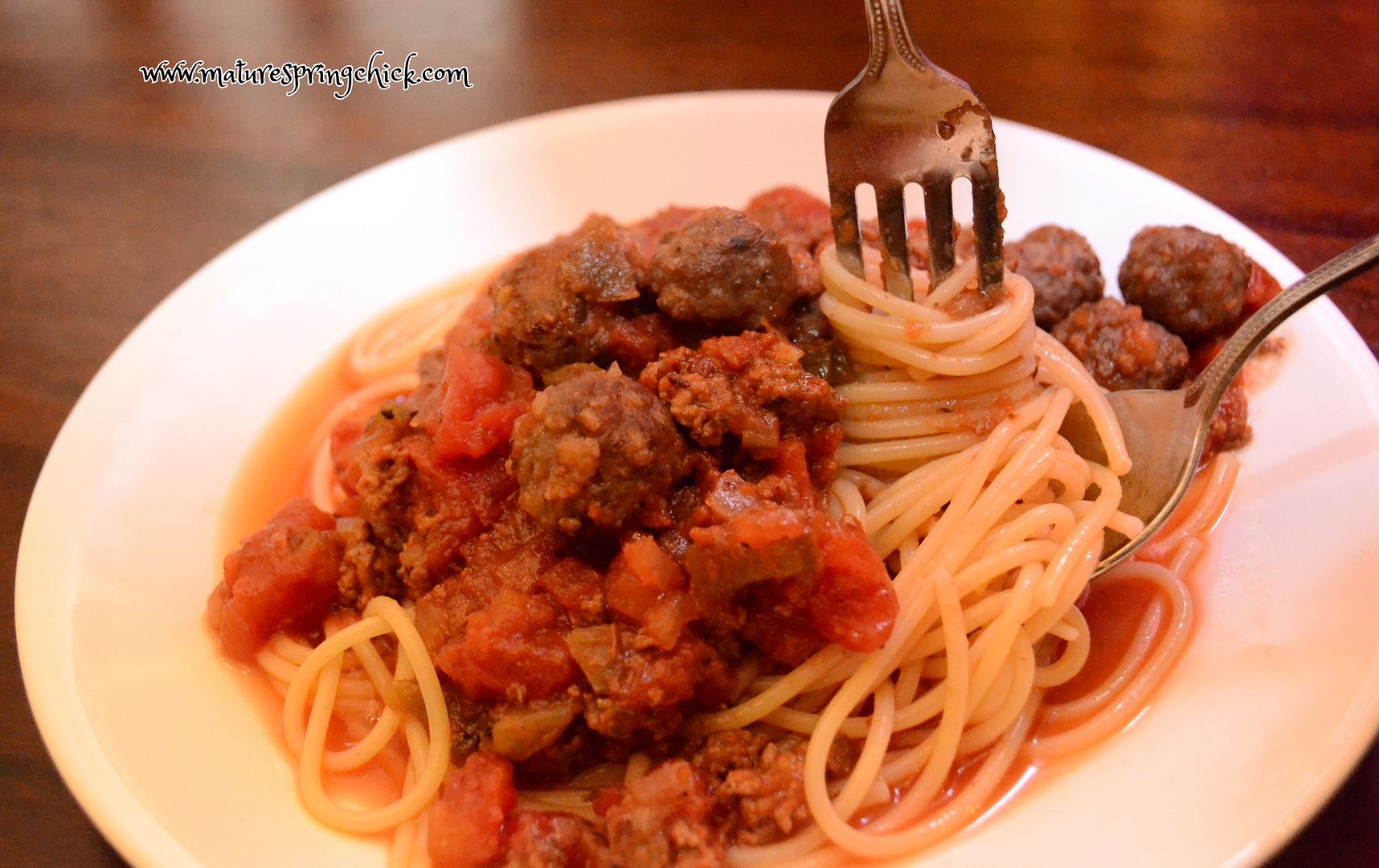 Mini-Meatballs:
Ingredients:
1/4 cup Italian Seasoned Panko Crumbs
1/4 Cup Jimmy Dean Sausage
Salt and Pepper
Sprinkle of Water
Directions:
Roll into a Tiny Size
Bake at 350
°
for 10-15 minutes (this will be determined depending on the size of the meatball)
TIP:
Make the meatballs while cooking the pasta. Meatballs are an option. I put meat in the sauce and made Mini-Meatballs.
For Thicker sauce, sprinkle sifted flour into mixture an hour before serving.
Sprinkle with Parmesan Cheese and serve with Garlic Bread, Green Salad and Red Wine!
Check out the Show and Share
Show & Share Wednesday #24