Remember the Petits Fours that inspired me to get creative?
I found
Celebrating EveryDay Life
, loving the Shamrock Petit Fours, I got busy! I changed the ingredients and came up with this ooey gooey treat for St. Patrick's Day!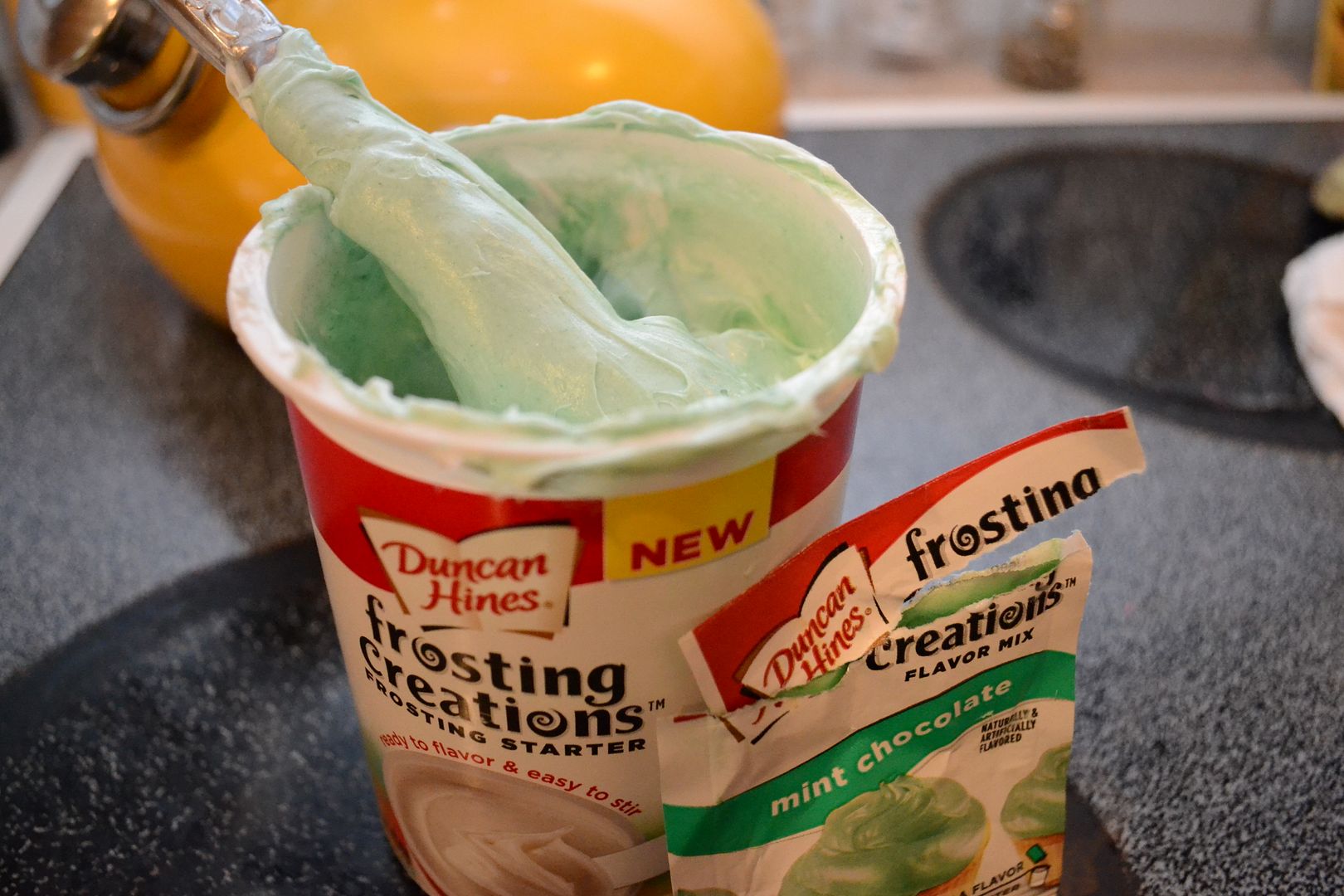 Mix up the chocolate cake mix according to the directions on the box.
Add 2 tsp Peppermint extract.
Mix until well blended.
Pour mixture into baking sheet pan.
Bake at 350 until toothpick inserted is removed clean. Around 10 minutes.
Mix the NEW frosting creations with mint chocolate flavor.
When cake is cooled use shamrock cookie cutter to cut out your shamrocks.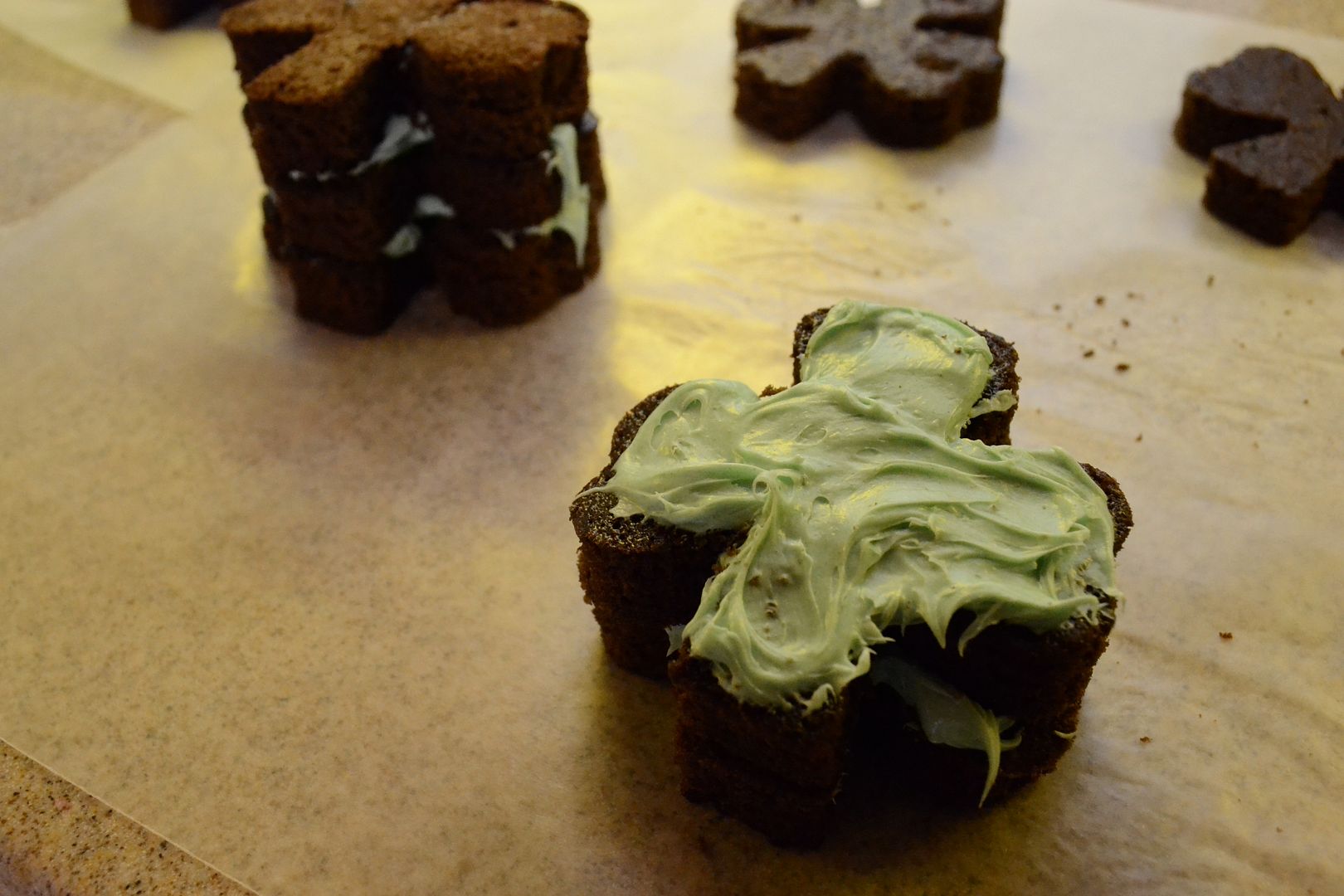 Spread mint chocolate icing between 2 layers of shamrocks, stacking 3 on top of each other.
Glaze:
2 cups powder sugar
1/4 cup water
6 drops green food coloring
2 tsp peppermint extract.
Stir it up good
These ingredients can be adjusted to create a pouring glaze over top of cakes.
Start pouring glaze over cakes.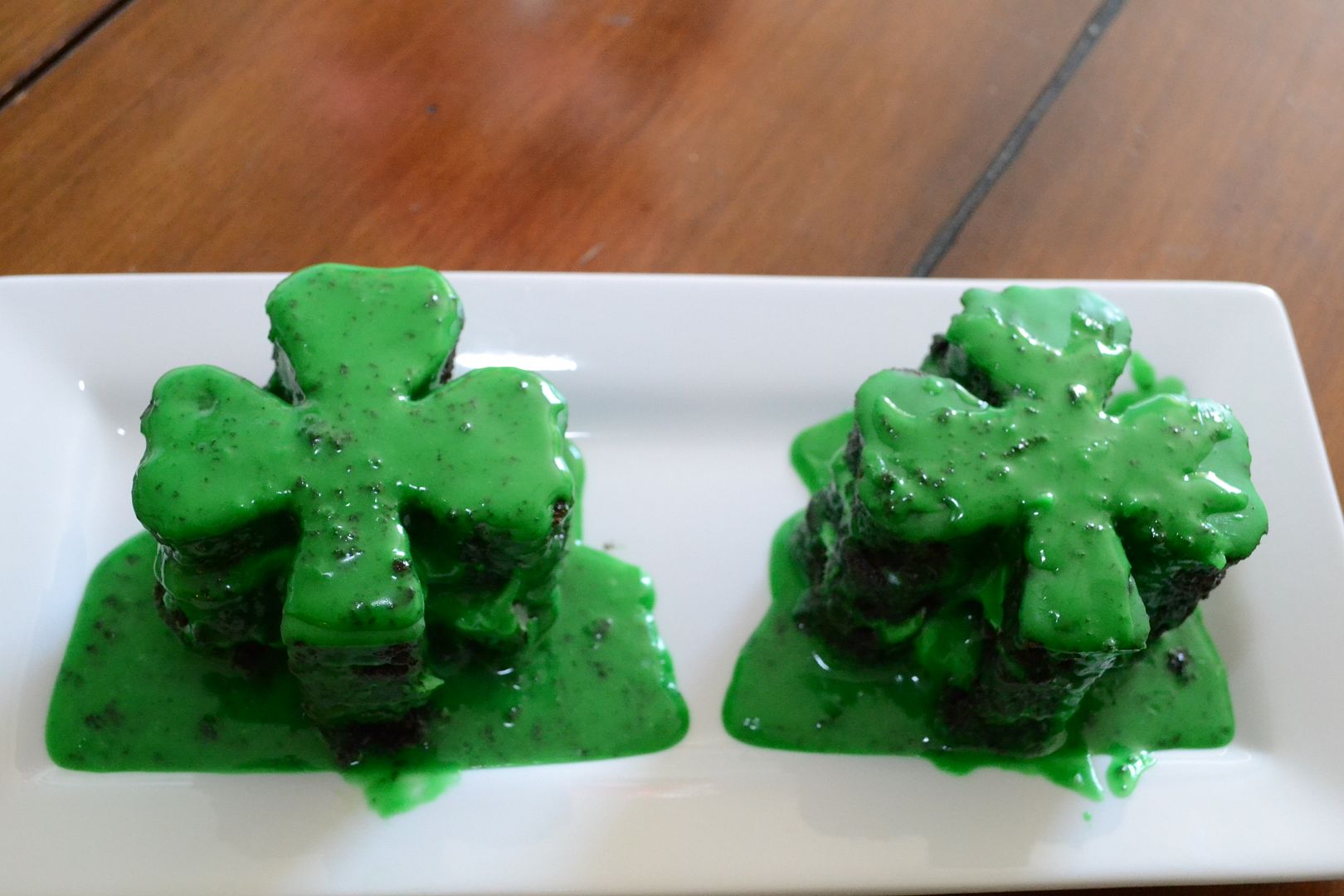 Slide glaze up sides of cake after it settles in the pan.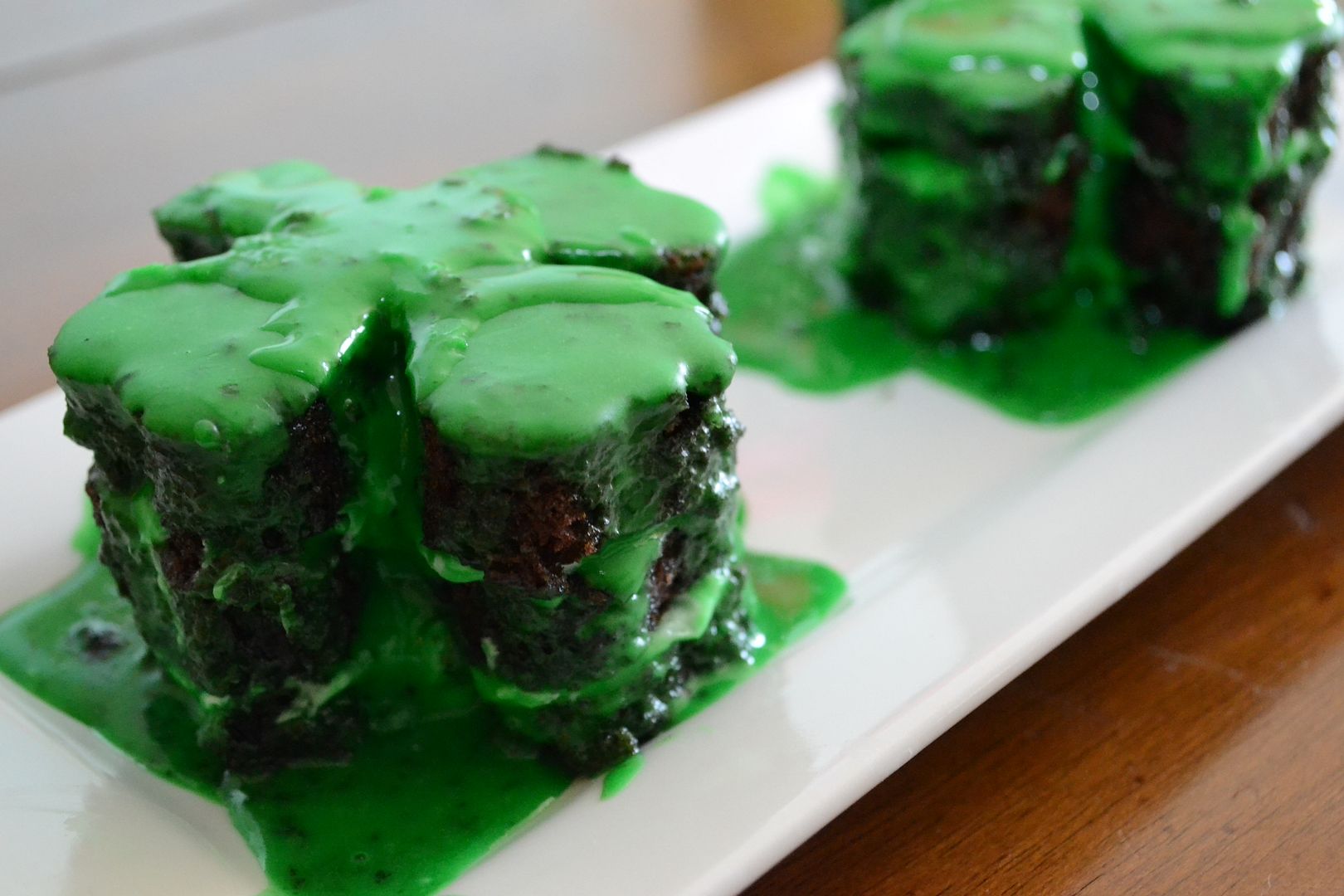 Serve with some cold milk! Taste just like Thin Mint cookies without the Crunch.
Happy St. Patrick's Day!