Is this a short week for you?
I am having fun preparing Easter cupcakes.
~~~Today's feature~~~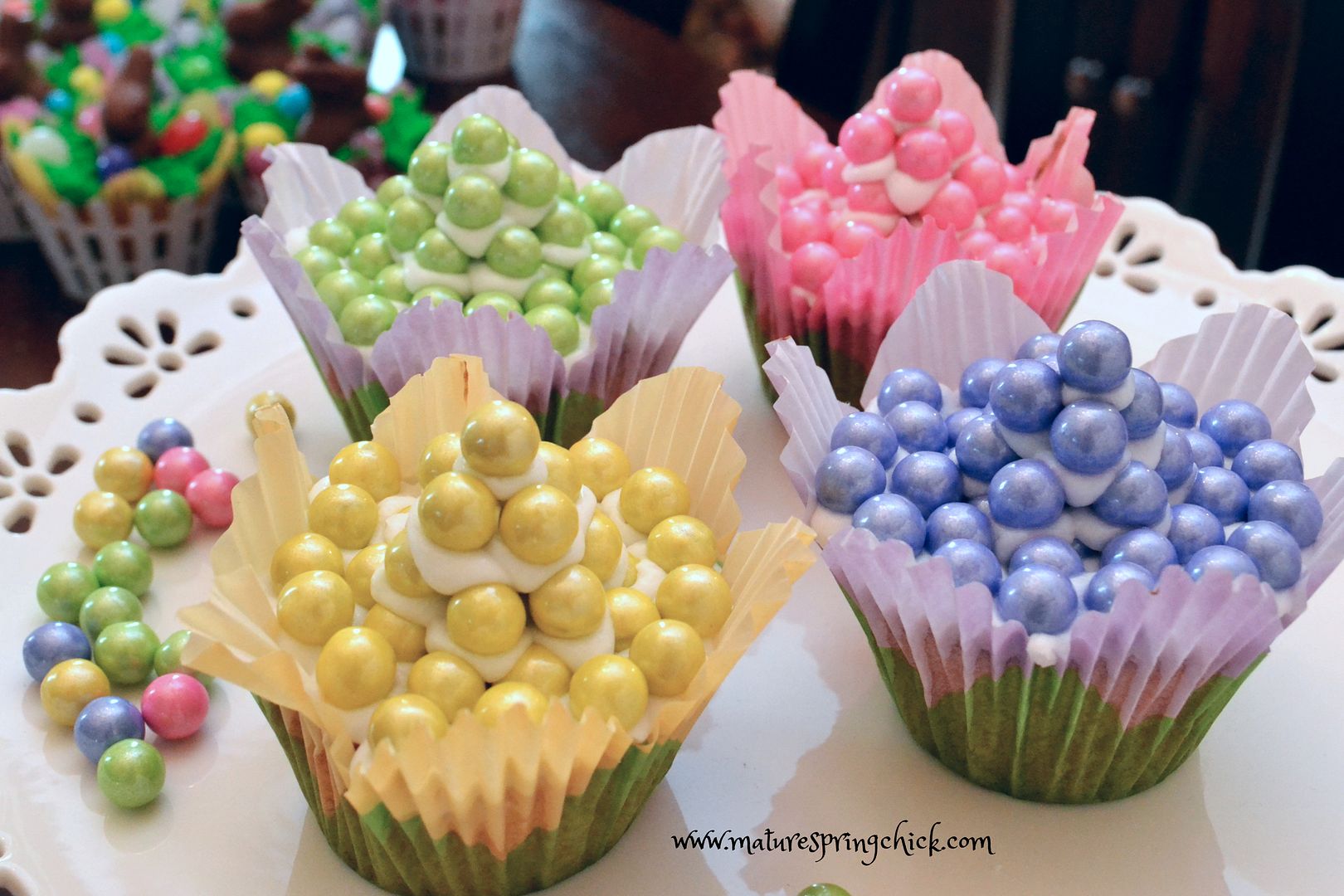 Duncan Hines
Yellow Butter Recipe Cake Mix -
Mix according to directions on box - 3 eggs, 1/2 cup water, 1 stick butter
1 Envelope Dream Whip
1 tsp Vanilla Extract
Mix for 8 minutes
<4 oz Cream Cheese-cut in chunks
Preheat Oven to 325°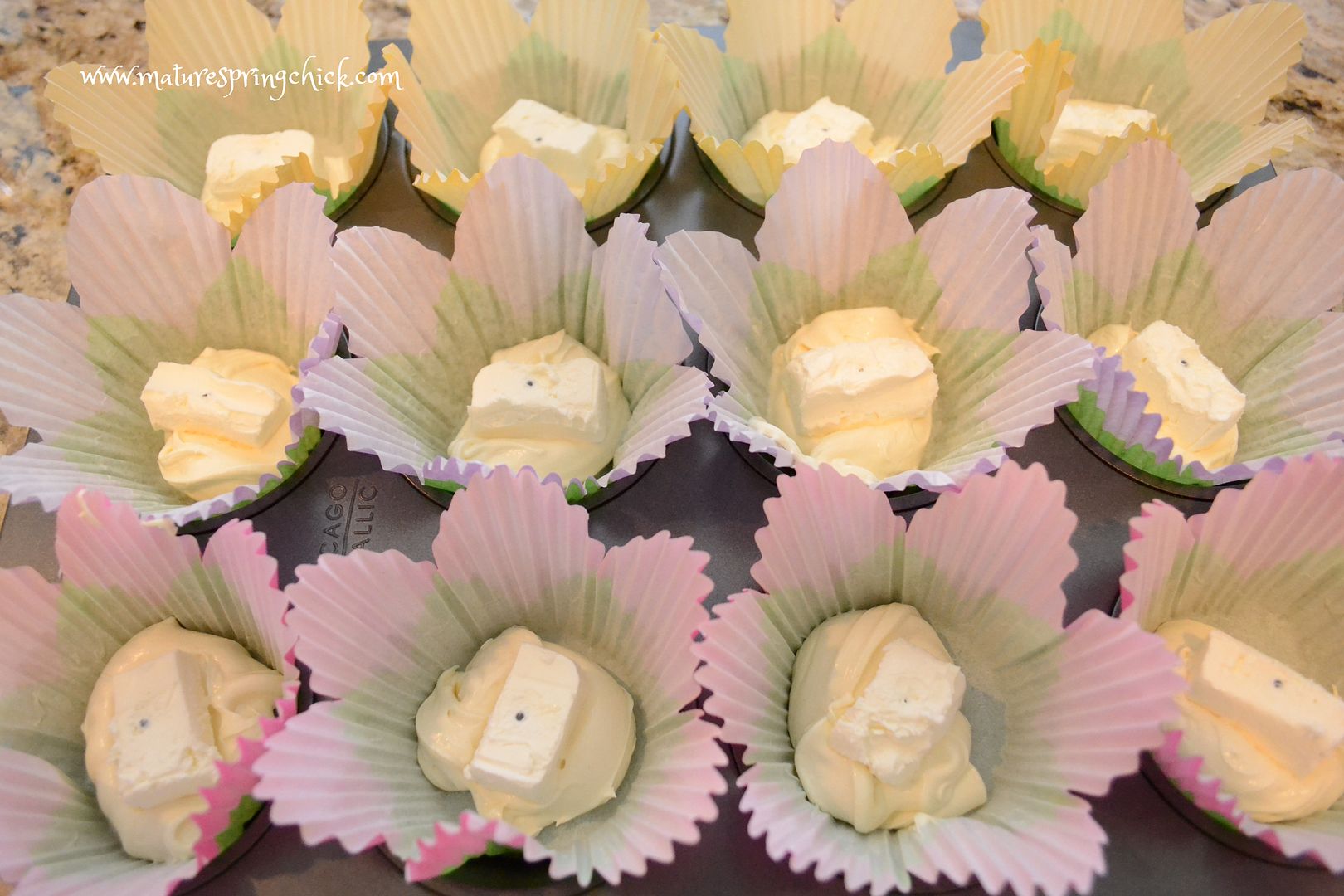 Using your surprise pan
Place your cupcake holder in pan poking through the metal stick in the middle
Pour 1 tbsp cake batter in bottom of cupcake holder
Insert one cube Cream Cheese on stick touching the cake batter
Fill cupcake holder 3/4 full
Bake for 15-20 minutes until done (toothpick inserted is removed clean)
Icing:
4 cups Powder Sugar
1/4 cup Crisco
1 tsp Clear Vanilla Extract
1/2 cup water
Mix all ingredients
Add powder sugar and water until you reach desired piping consistency
Using a Wilton Tip #12 attach your desired color of Sixlets To your cupcake.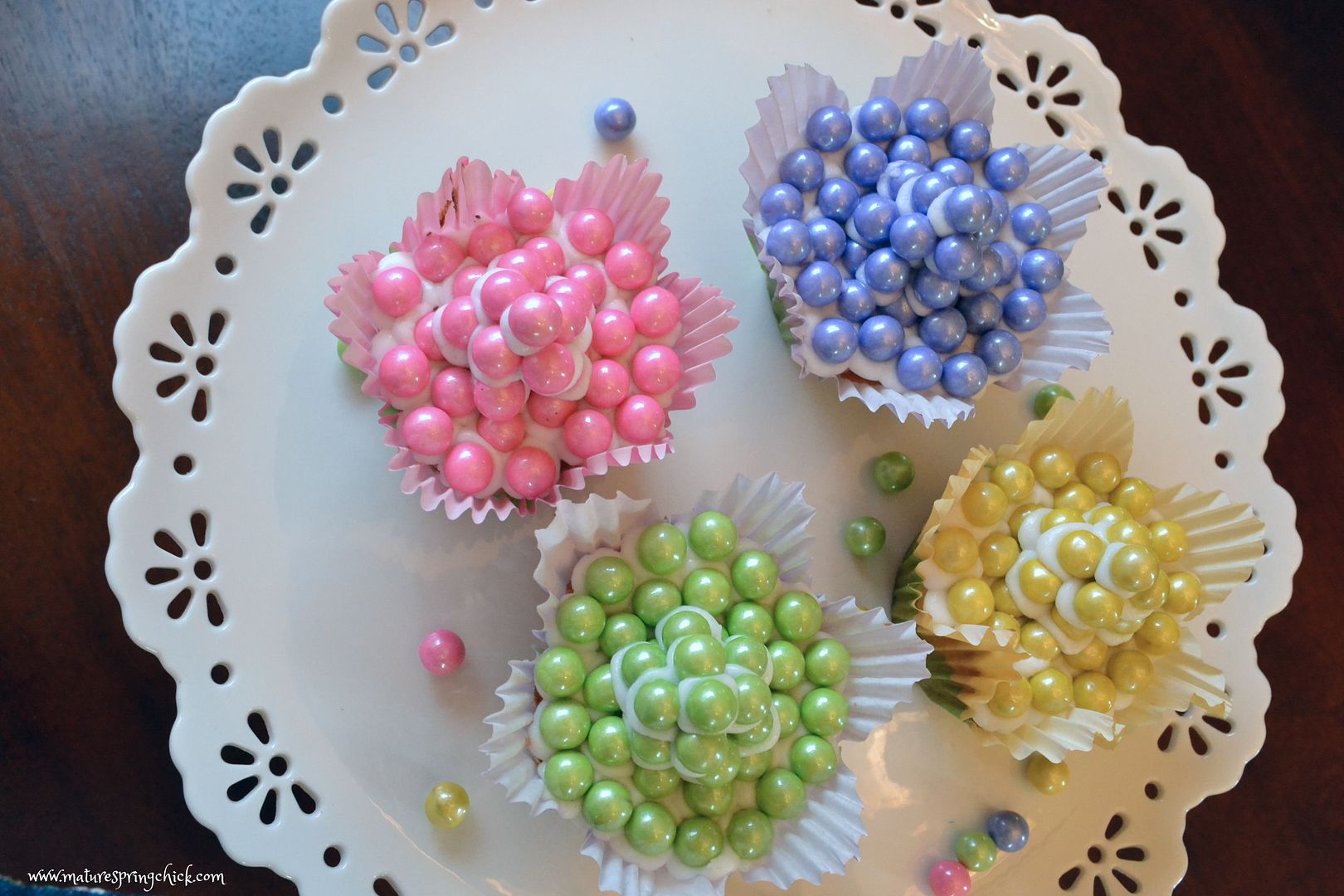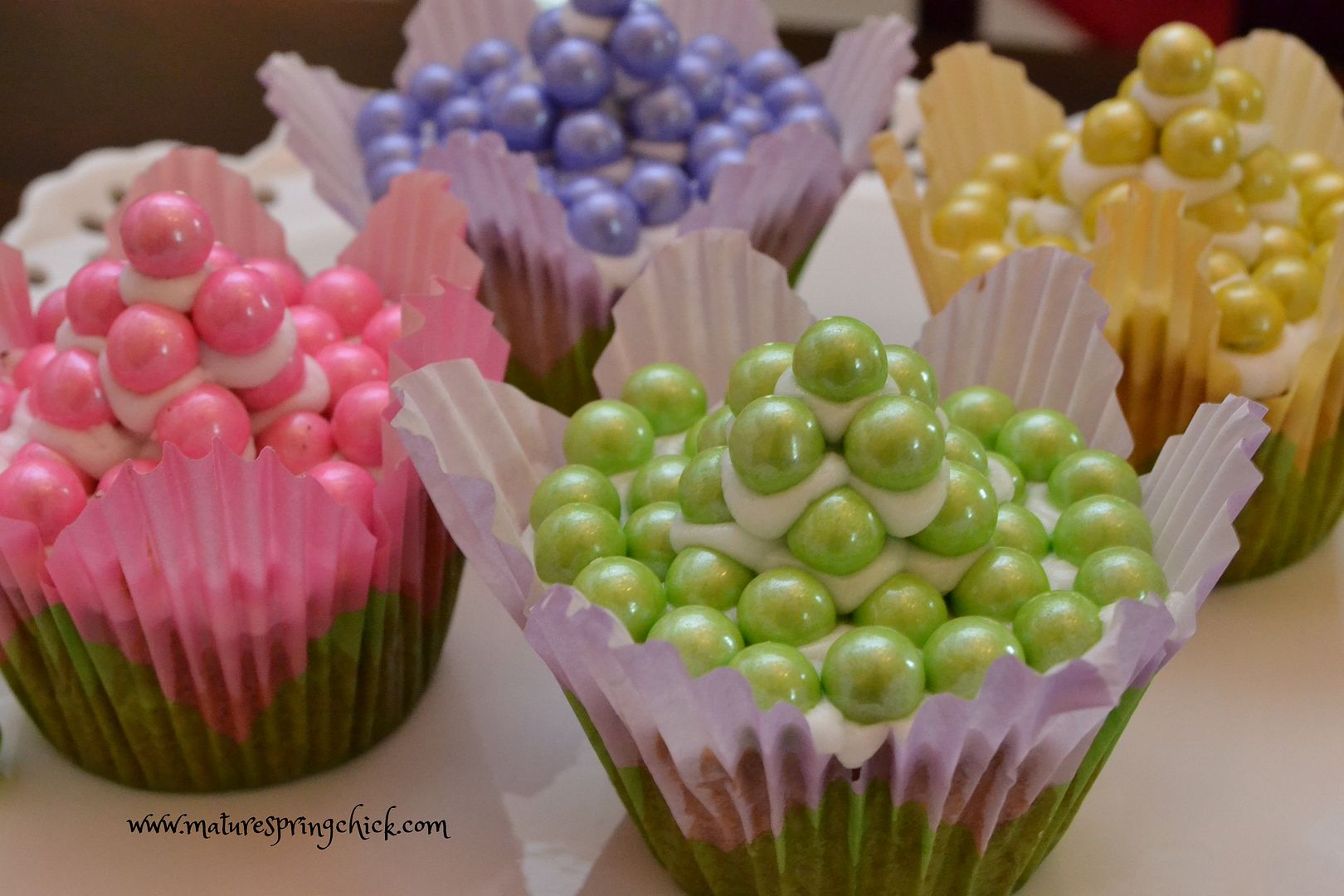 Have fun making yours!