How about a count down of cute cupcakes? So much fun to make, so much fun to decorate, and above all else....so much fun to eat! You can NEVER go wrong having cupcakes available for the taking.
One more thing, I bought some awesome little White Picket Fence Wraps from
Wilton
!
Cupcakes:
Duncan Hines
Yellow Butter Recipe Cake Mix -
Mix according to directions on box - 3 eggs, 1/2 cup water, 1 stick butter
1 Envelope Dream Whip
1 tsp Almond Extract
Mix all in ingredients mixer on and medium to high-(I use 6) for 8 minutes
Pour into cupcake holders 3/4 full
Bake at 325° until toothpick inserted is removed clean (around 20 minutes)
Icing:
4 cups Powder Sugar
1/4 cup Crisco
1 tsp Coconut Extract
1/2 cup water
Mix all ingredients until you reach soft but firm consistency (for piping)
Add water and powder sugar as needed
Leaf Green Gel coloring
Tint your icing until you reach your desired grass color.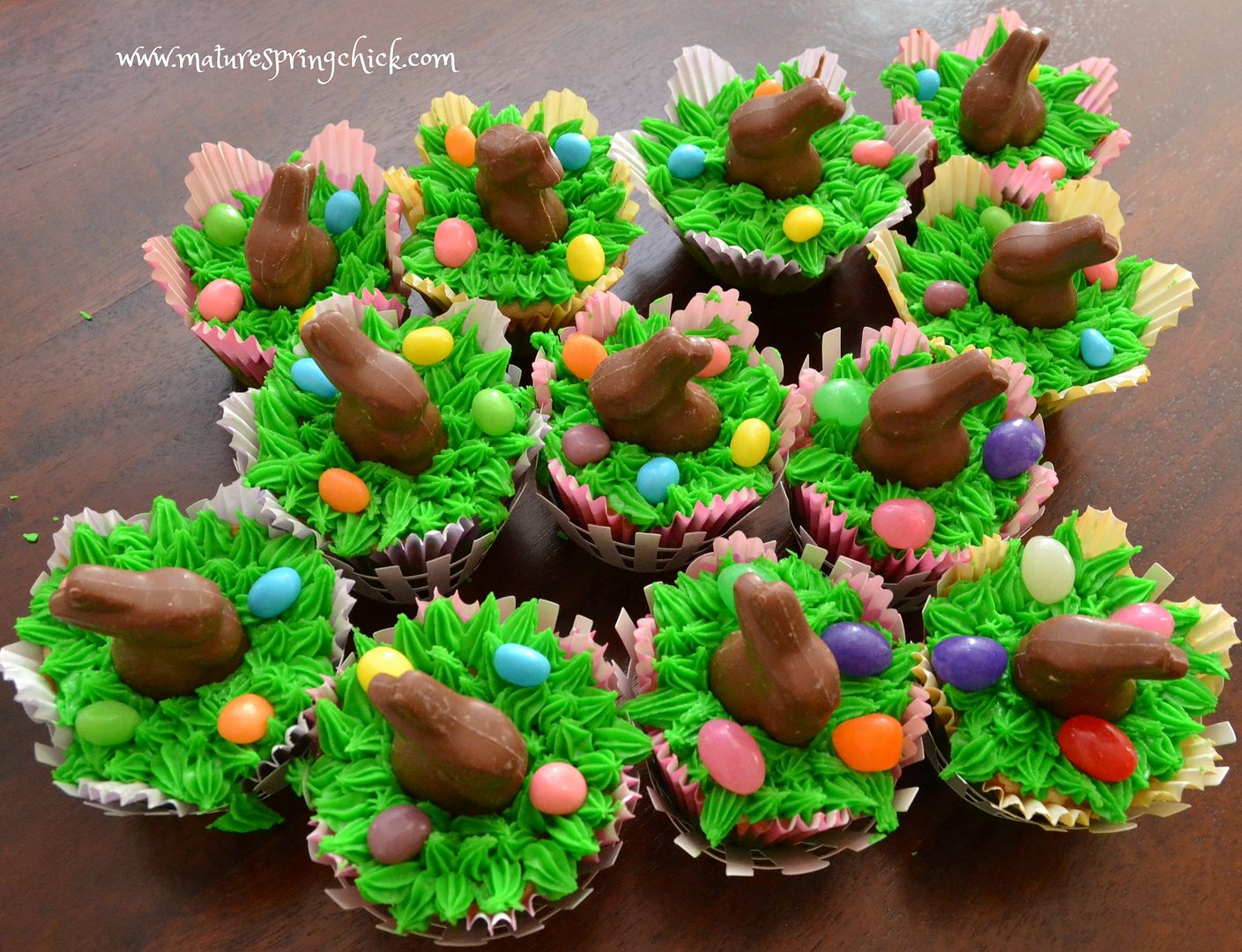 Use star tip to make grass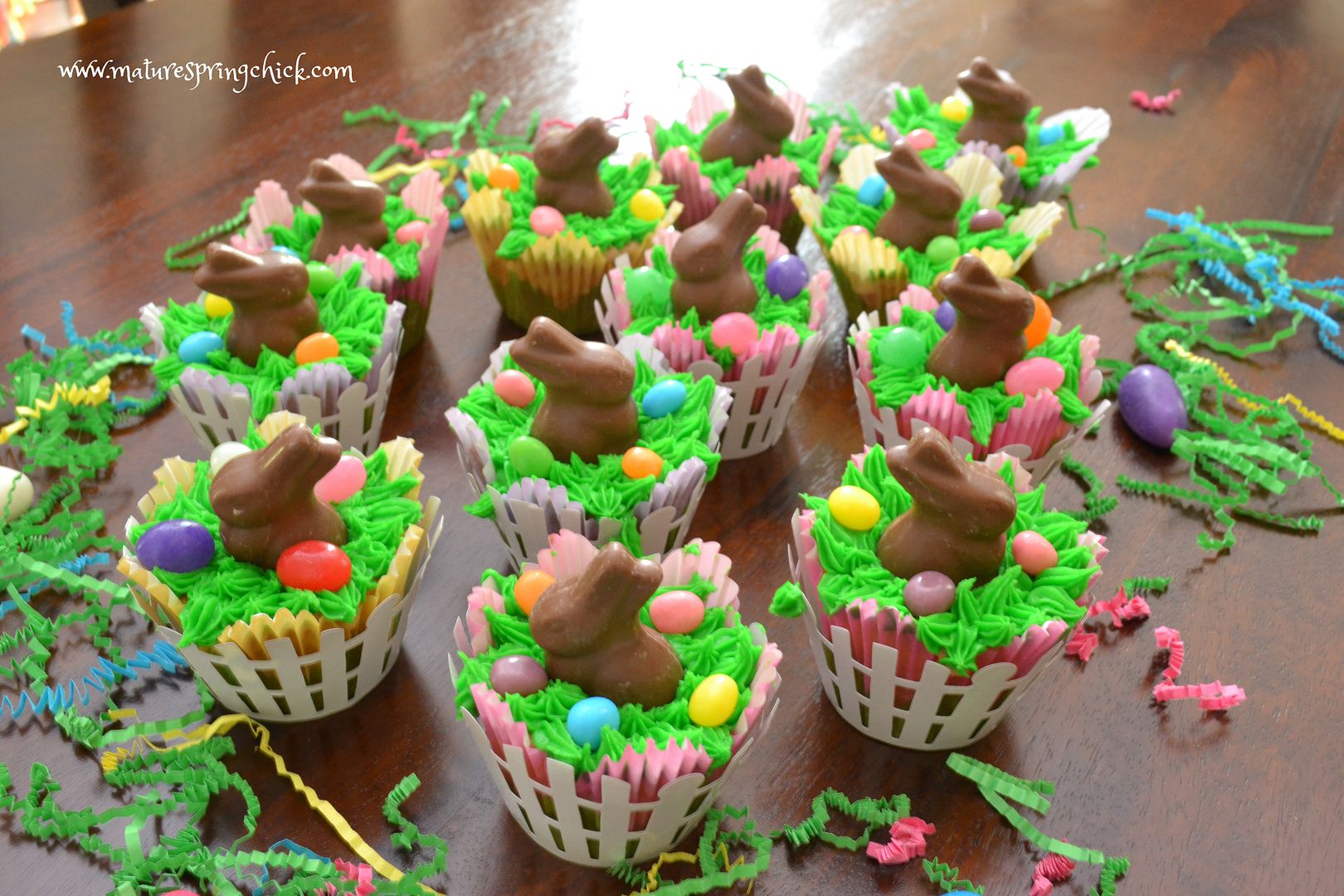 Top with Easter candies!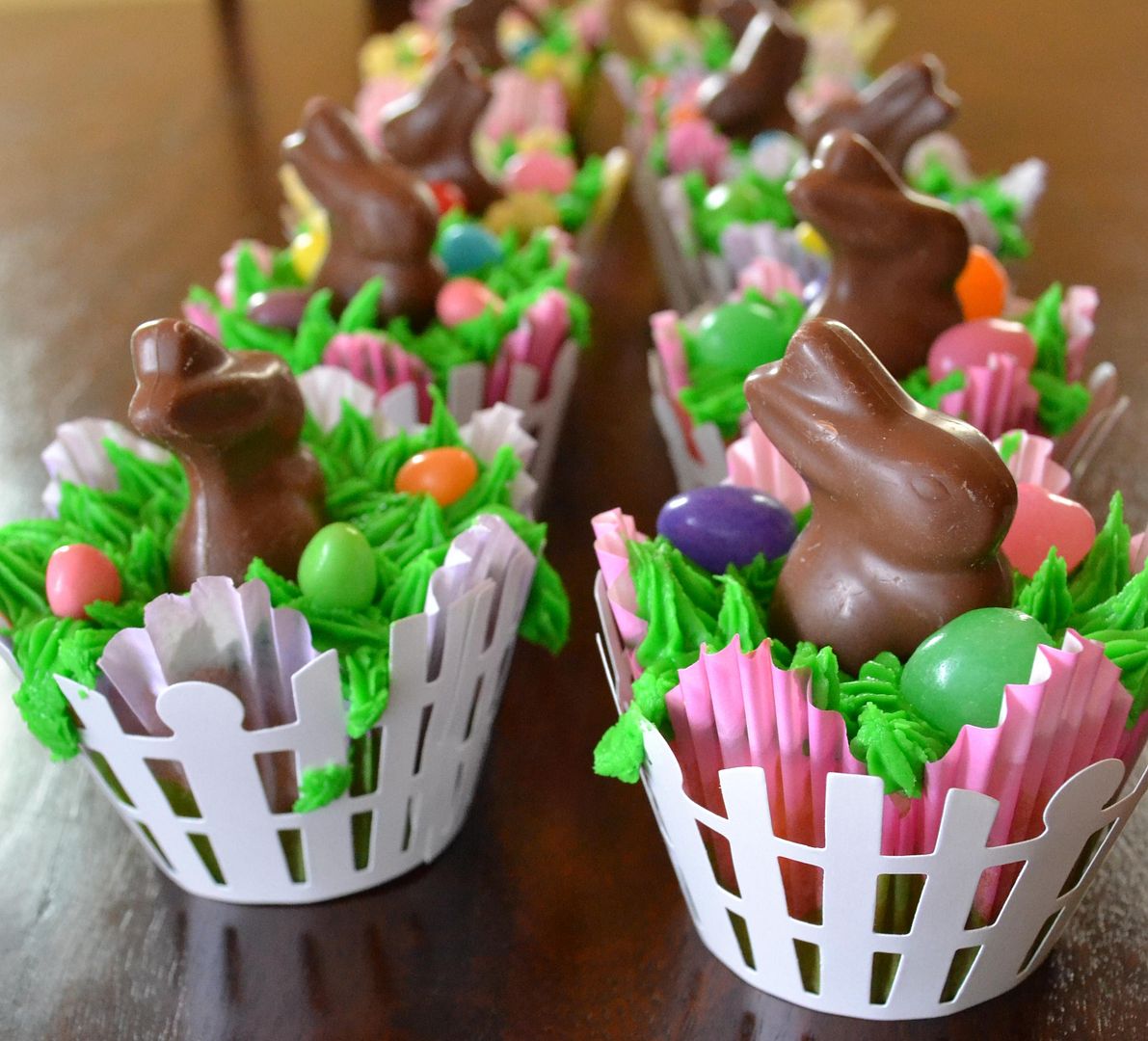 Fun right?
Most of all~~~~CUTE!~~~