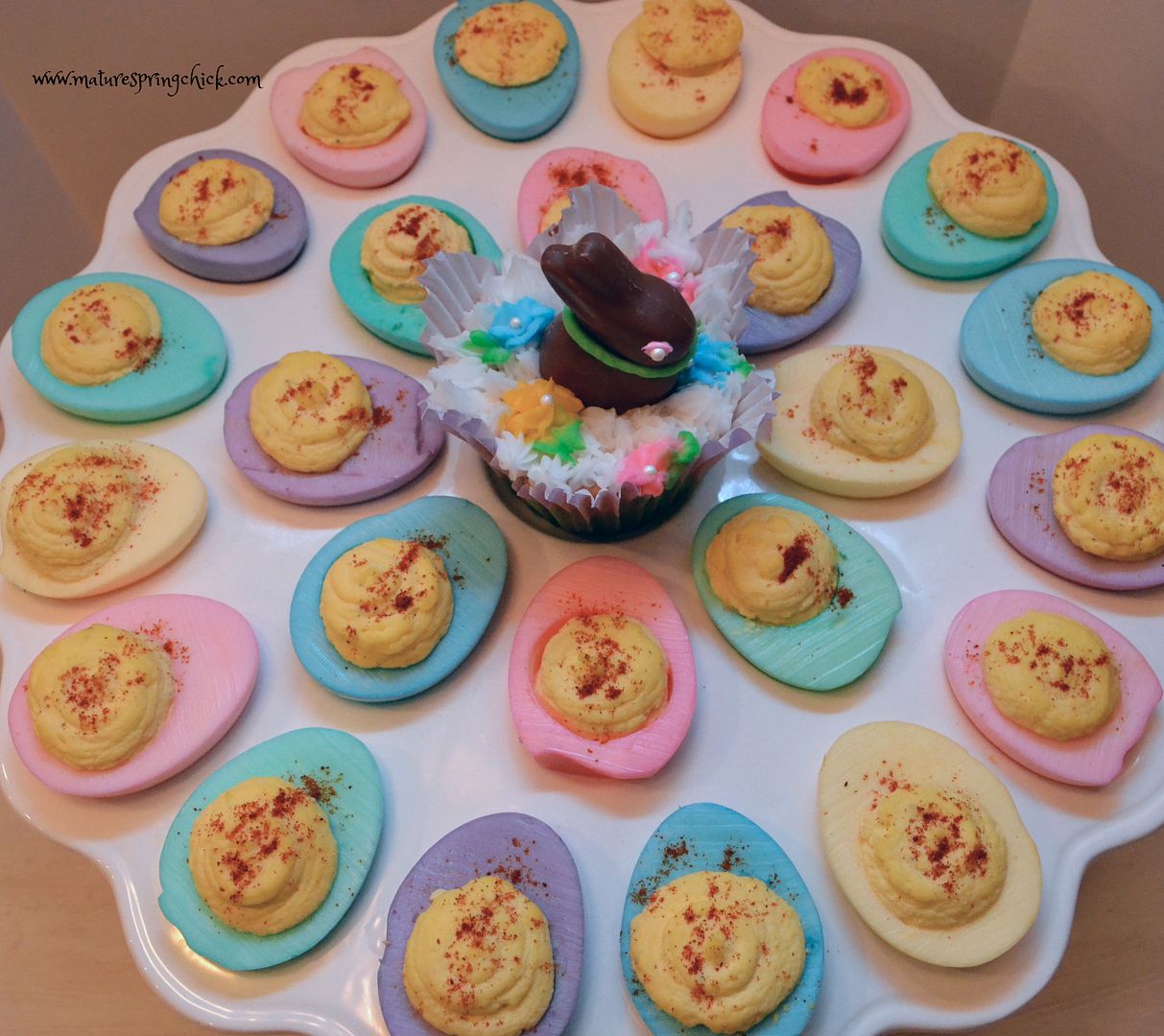 Last day of the cupcake countdown! But hey don't go away...come back tomorrow for some Zesty Colorful Deviled eggs! Recipe in tomorrow's blog!
Lastly in the cupcake countdown, I couldn't do one without coconut! Everyone doesn't like coconut, but as you know I love it and I love Cream Cheese. Let's have them both in the cupcake. :)
Cupcakes with Cream Cheese in the middle...
Get recipe on the link for batter and icing.
For Decorating:
Use Star tip #19 to make short strokes like grass.
Sprinkle with coconut.
Add your favorite Easter candies.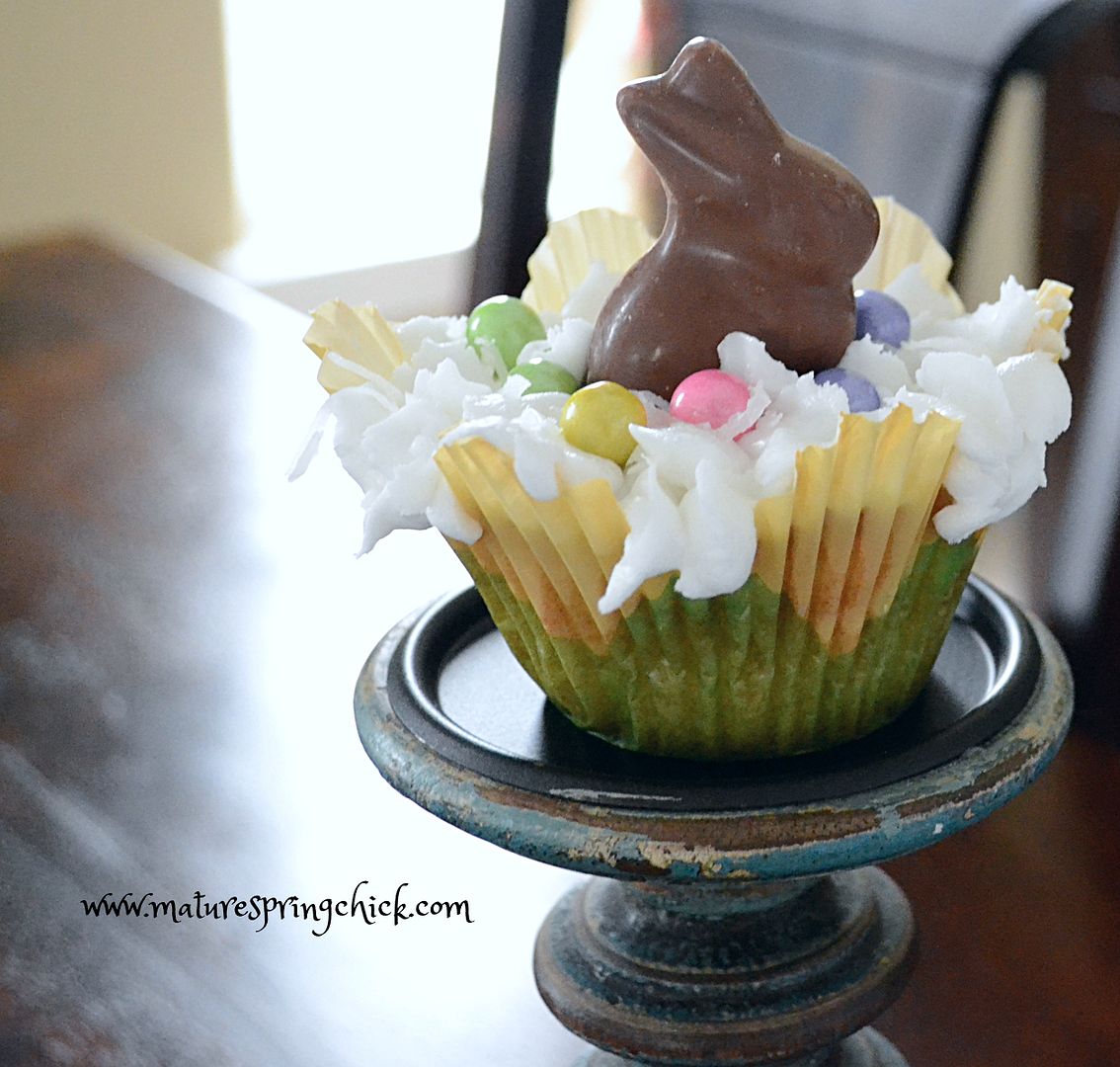 Easy Peasy!
I hope you've enjoyed viewing all the Easter cupcakes and chosen one or all to try this weekend!
Remember, come back tomorrow!