I went to the Grocery Store, not the fish market. I wanted to cook an inexpensive healthy meal. I know with good healthy food there are high prices. I purchased Swai, a white fish, very similar to Talapia, but for almost half the price! $3.99/pound. 2 fillets cost me $3.27 and it was plenty of fish for two people! VERY reasonably price and guess what? It tasted GREAT!
Here's what I used.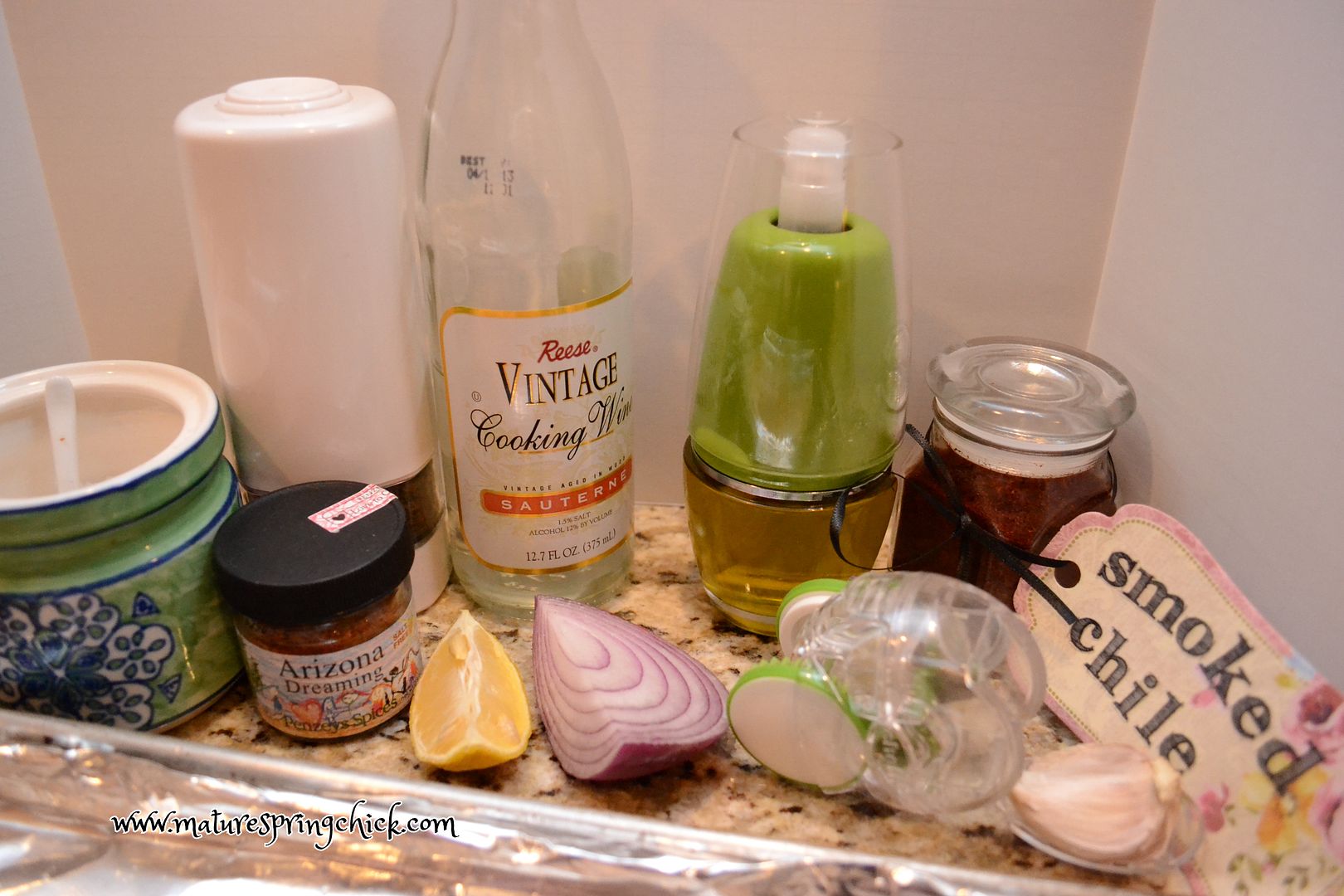 Here's what you do to the fish when you get home from the store.
Sprinkle lightly with salt
Sprinkle light with lemon juice
Place in ziploc bag
Refrigerate until you are ready to cook
Ready to bake?
Preheat oven to 350°
Line your pan with foil
Place fillet right side up on foil
Spray or drizzle with Olive Oil
Pour Cooking White Wine just over fish
Lay slices of Red Onion over top of fish
Sprinkle Salt and Pepper to taste
Sprinkle finely chopped Garlic over fish
Sprinkle lemon juice over fish
Sprinkle other seasoning, if desired (I used Arizona Dreaming and Smoked Chili Pepper)
Find the Arizona Dreaming at
Penzy's
.
Bake for 15-20 minutes. Baking times can vary depending on size of fish.
Quick, Easy, Inexpensive, and taste delightful!