In am very excited to participate in the
Since I love the flavor of Salted Caramel and recently added Sea Salt to some Chocolate Chip cookies, I thought, why not in sugar cookies? Tasted Great!
Ingredients: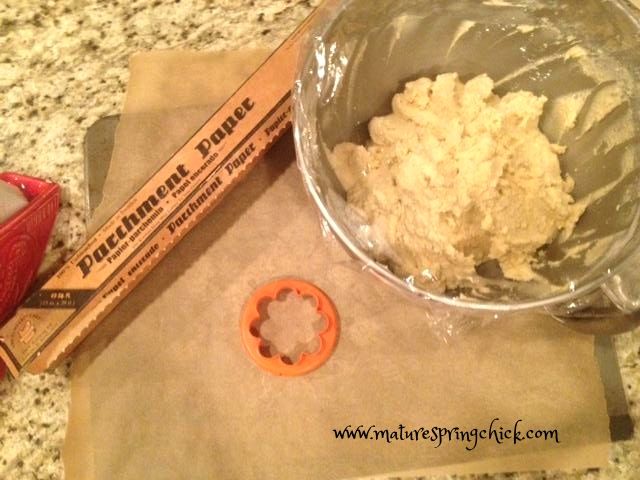 4½ cups all-purpose flour
4 tsp baking powder
1 tsp sea salt
1½ cups (3 sticks) butter-room temperature
1½ cups sugar
3 large eggs
2 tsp vanilla extract
Combine flour and baking powder-set aside
Mix Butter and Sugar
Add one egg at a time
Add vanilla
Add Salt
Add dry ingredient slowly
Refrigerate for one hour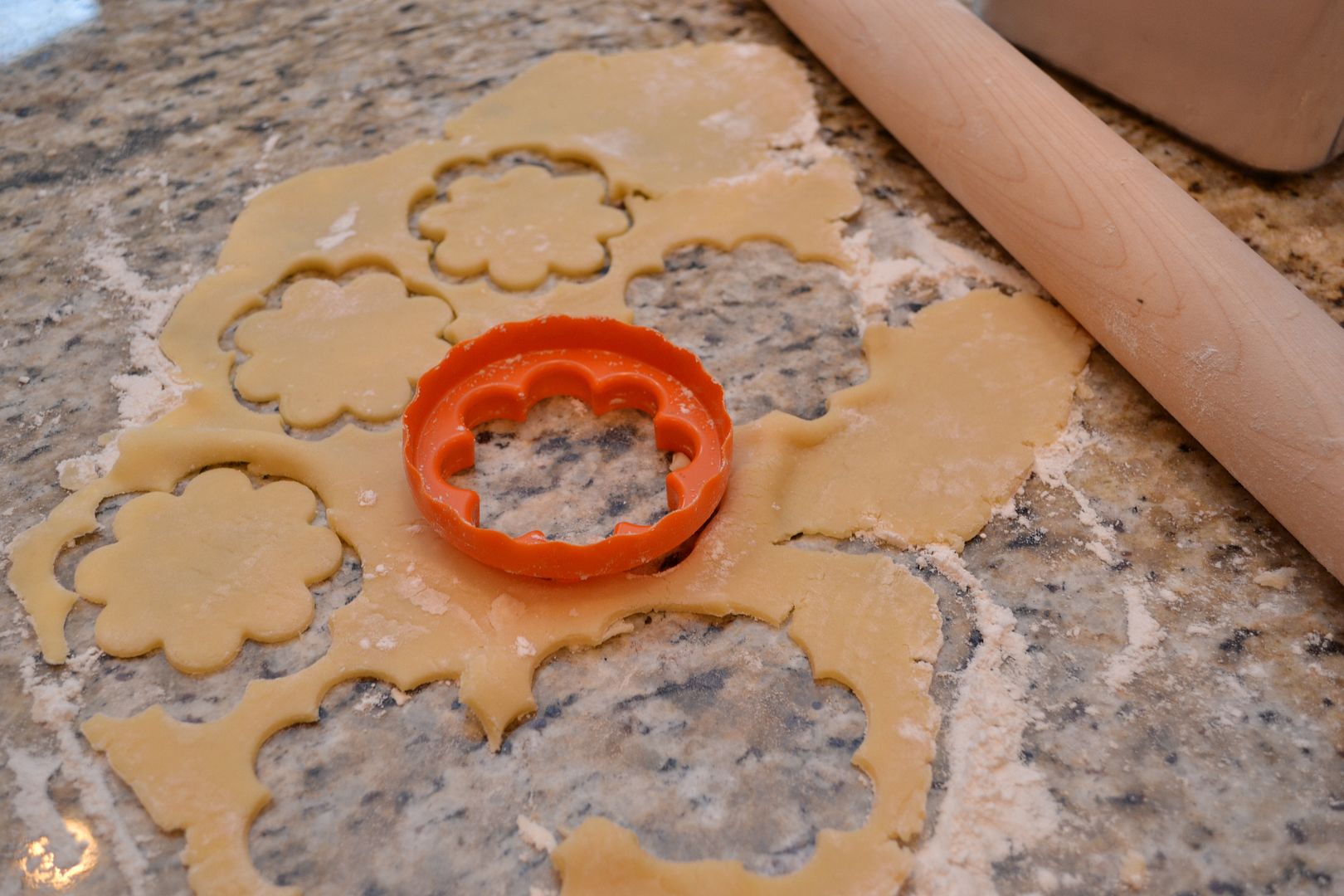 Roll out and use your cookie cutter of choice or using a small ping pong size ball, flatten with your hand, place on parchment line cookie sheet.
Bake at 350° until done, depending on size of cookie - with the cookie cutter mine took 10 minutes.
Allow to cool completely before decorating.
For the decorating:
Melt and dye
candy melts.
Using the #3 Wilton decorating tip I outlined the cookie and continued the stroke till I reached the center.
Garnish the Center with sprinkles.