I had to fry me some catfish. During the Lenten season, I eat it on Friday's that the Knights of Columbus serve at our Church. I have missed it since Easter, I know that wasn't that long ago, but still, I was missing it. I don't really fry that much in my kitchen anymore either, but I came across this mouth watering fillet and I had to buy it and fry it up.
Do you fry fish? I would love to see your recipe!
You need some of this for your batter~~~
Mix up an egg and some milk in a flat bowl or dish.
Mix the seasoning with the Fish Fry (however much kick you want is how much seasoning you use).
Pour cornmeal mixture on a flat plate or dish for dipping.
Heat up the oil of your preference in skillet on top cook top. Enough oil to cover one side of the fish.
Soak Fish fillet in milk mixture while oil is heating up.
Dip the fish in the cornmeal mixture until fully covered on both sides.
Carefully place fish fillet in heated oil.
Cook on each side approximately 10 minutes, depending on the size of the fillet.
Serve with Macaroni and Cheese, Turnip Greens, and Southern Style Biscuits.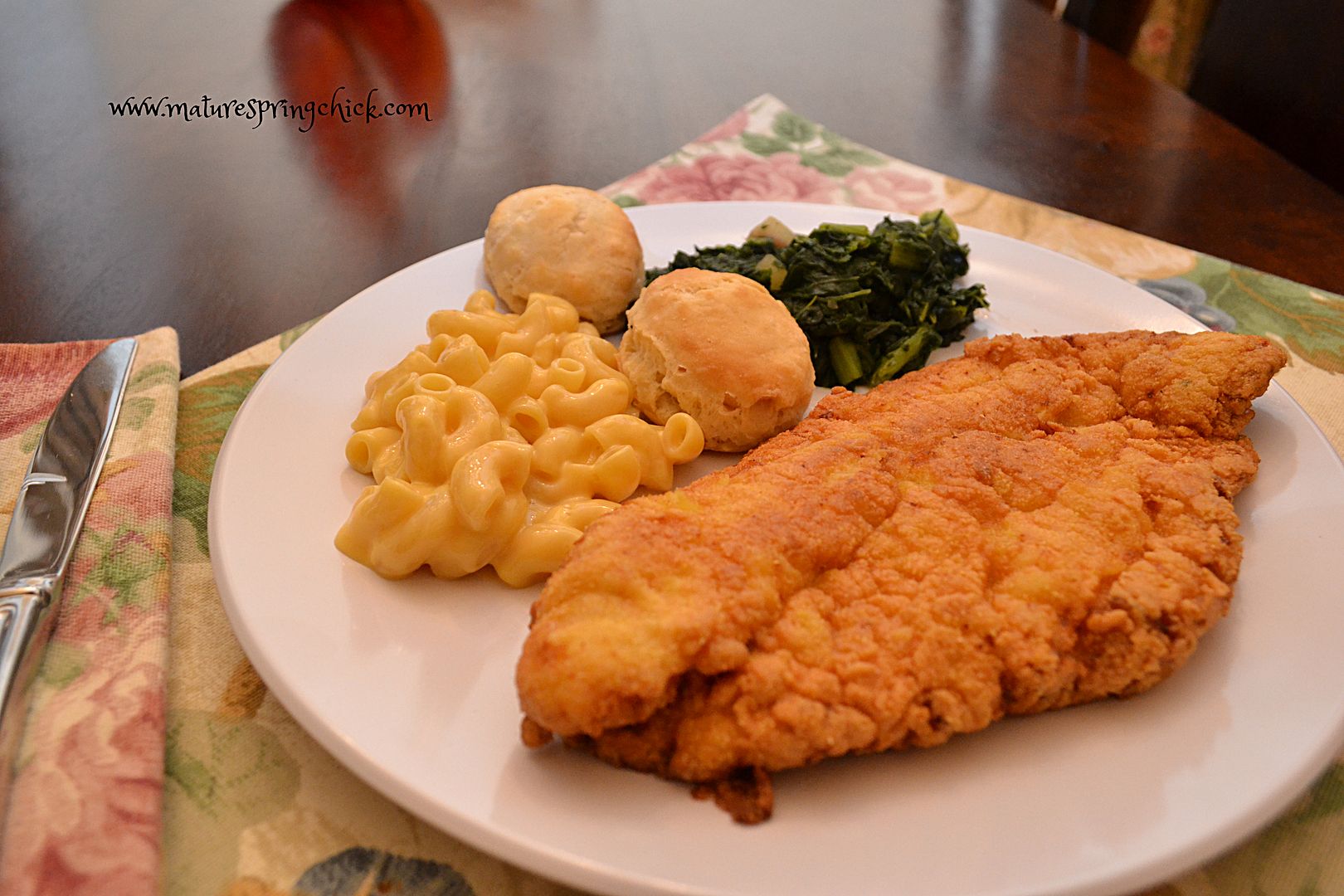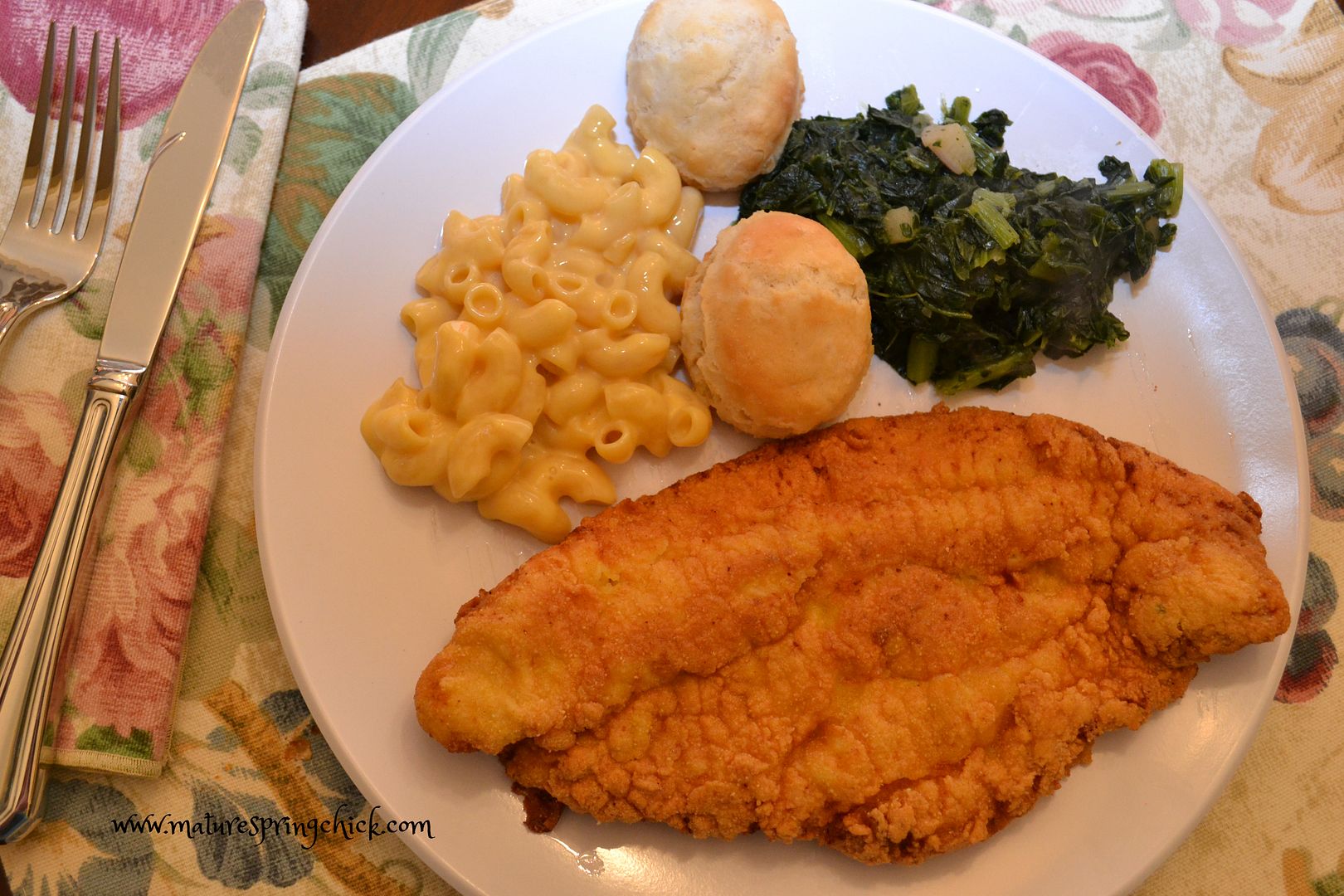 This is how we eat catfish in the south, how do you eat yours?