Did you know? May is asparagus awareness month. I certainly felt I should post some sort of recipe for asparagus and what better way then to share the easiest and most used recipe.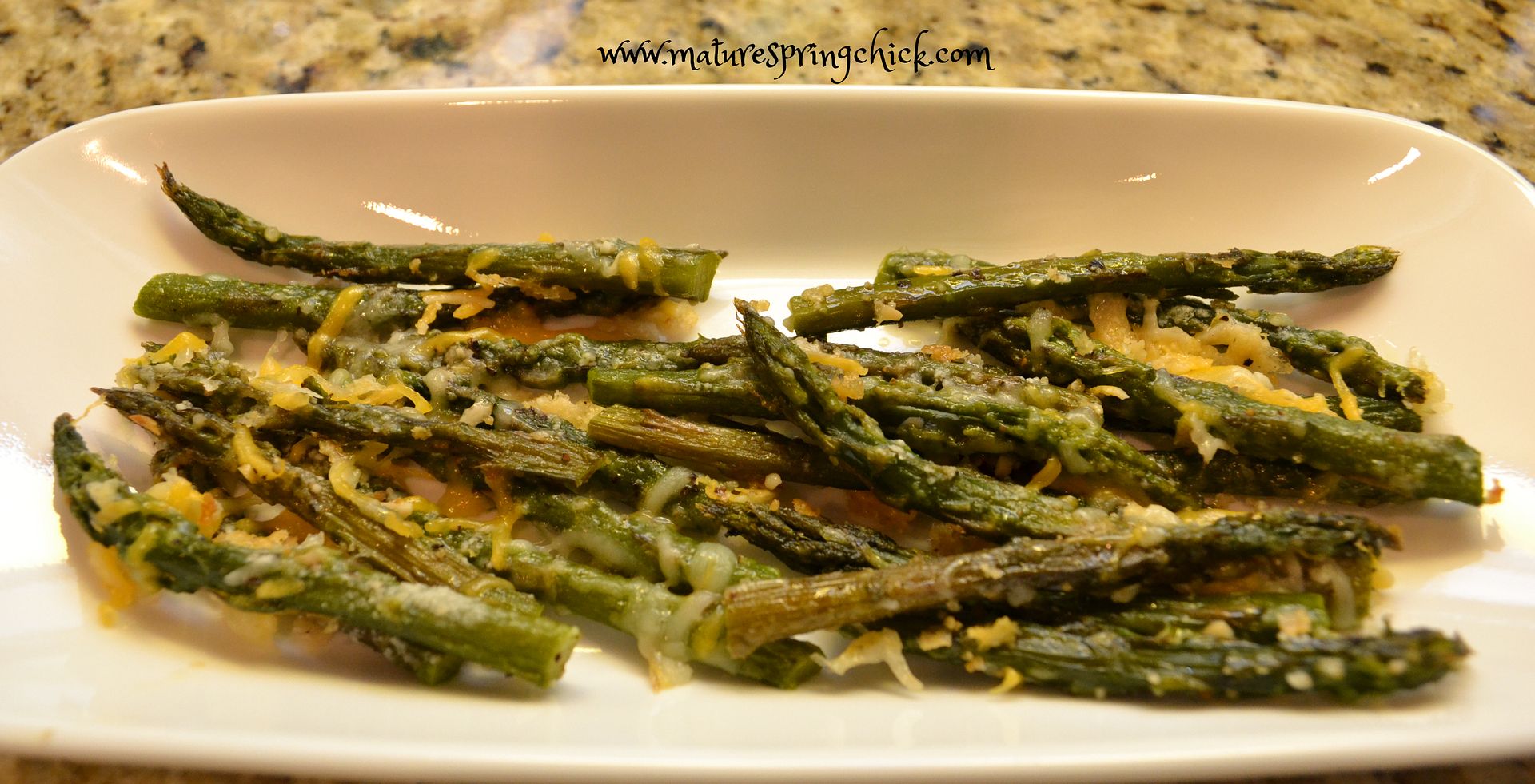 Ingredients:
Asparagus Spears
Olive Oil
Sprinkle Parmesan Cheese
1/2 cup Colby Jack Shredded Cheese
Salt & Pepper to taste
Preheat oven 425°
Directions:
Clean and cut asparagus to your desired size
Place on a baking sheet
Mist or slightly coast with Olive Oil
Sprinkle with parmesan Cheese
Sprinkle Salt & Pepper
Bake for 30 minutes
Remove from oven
Sprinkle with Colby Jack Cheese
What is on your menu this week?