I am having summer fun making all these Ice Cream recipes!
This recipe brings new meaning to "I Scream, You Scream, we all Scream for Ice Cream"!
Not to mention it is my husbands' Favorite flavor of Ice Cream...What better judge on the taste, right?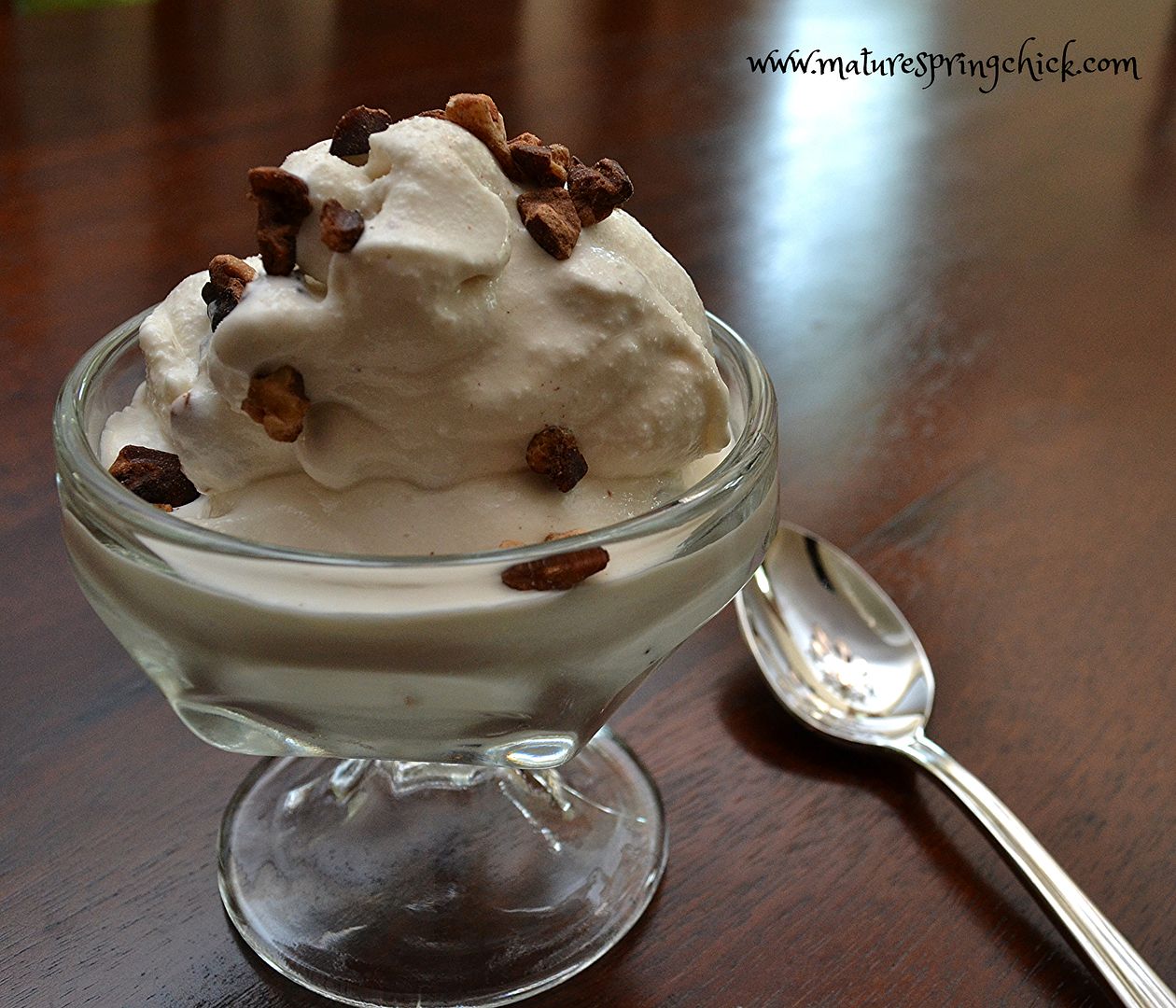 Butter Pecan Home Made Ice Cream


Ingredients:
1 can Condensed Milk
2 1/2 cups Whole Milk
1 cup heavy Whipping Cream
4 TBSP Butter Pecan Extract
1 1/2 cups Pecans - toasted
1 Junket Tablet


Directions:

Stir together milks, cream and extract
Add Junket Tablet (you can dissolve in Tsp of Water)
Churn as per your mfg directions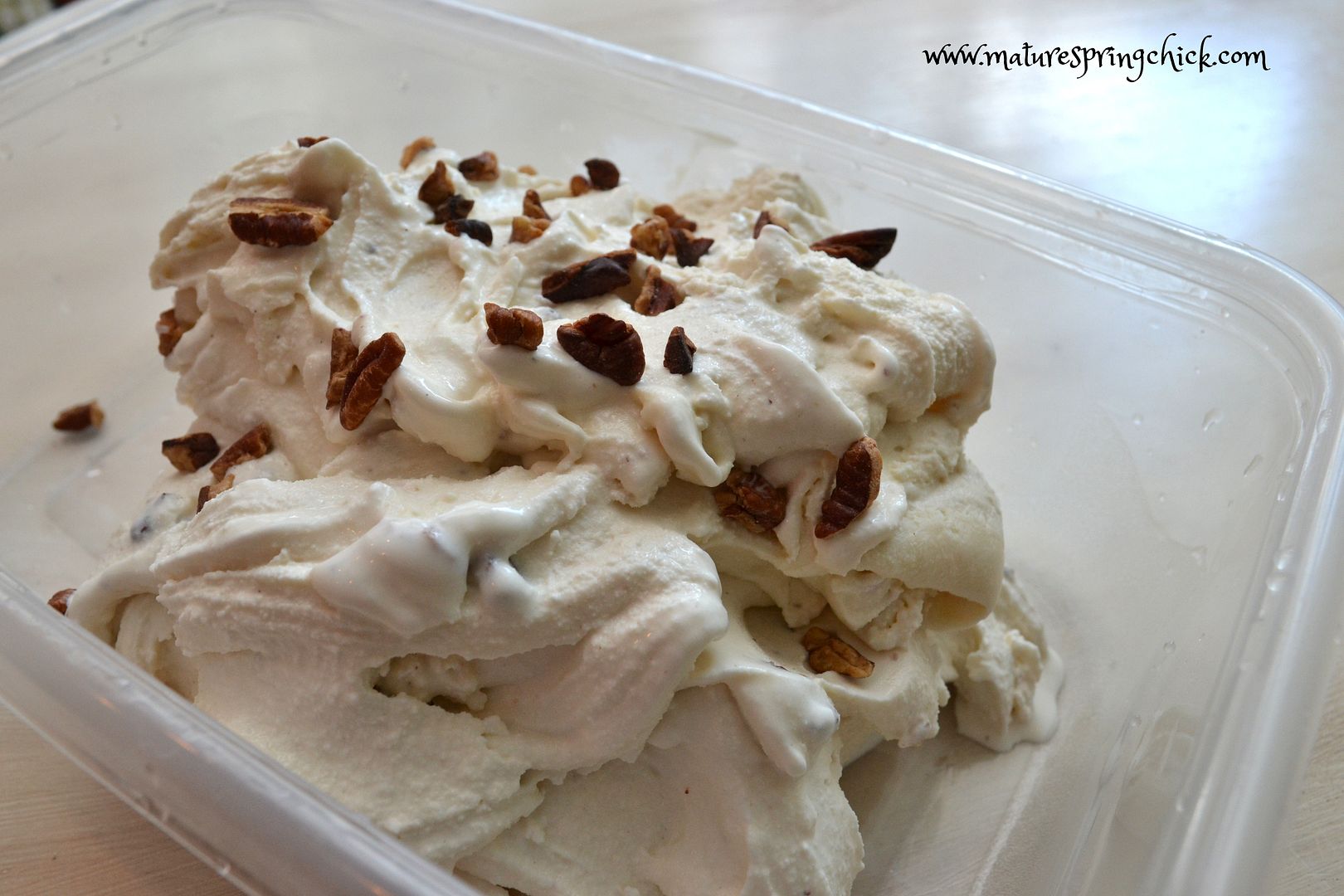 Always Store Ice Cream in air tight container in Freezer
That is, if there any left to store....