What is your favorite thing to eat at the carnival?
~~~candy apple~~~Funnel cake~~~corn dog~~~
How about Cotton Candy? Sticky, Gooey, Sweet, Finger Licking good, right?
Today you can have your cotton candy in your Ice Cream! Grab the kids and have some fun!
Cotton Candy Home Made Ice Cream
Ingredients:
2 Cans Condensed Milk
1 1/2 Cups Whole Milk
1 Cup Heavy Whipping Cream
2 cups Powder Sugar
4 TBSP cotton Candy Imitation Flavoring
Cotton Candy
1 Junket Tablet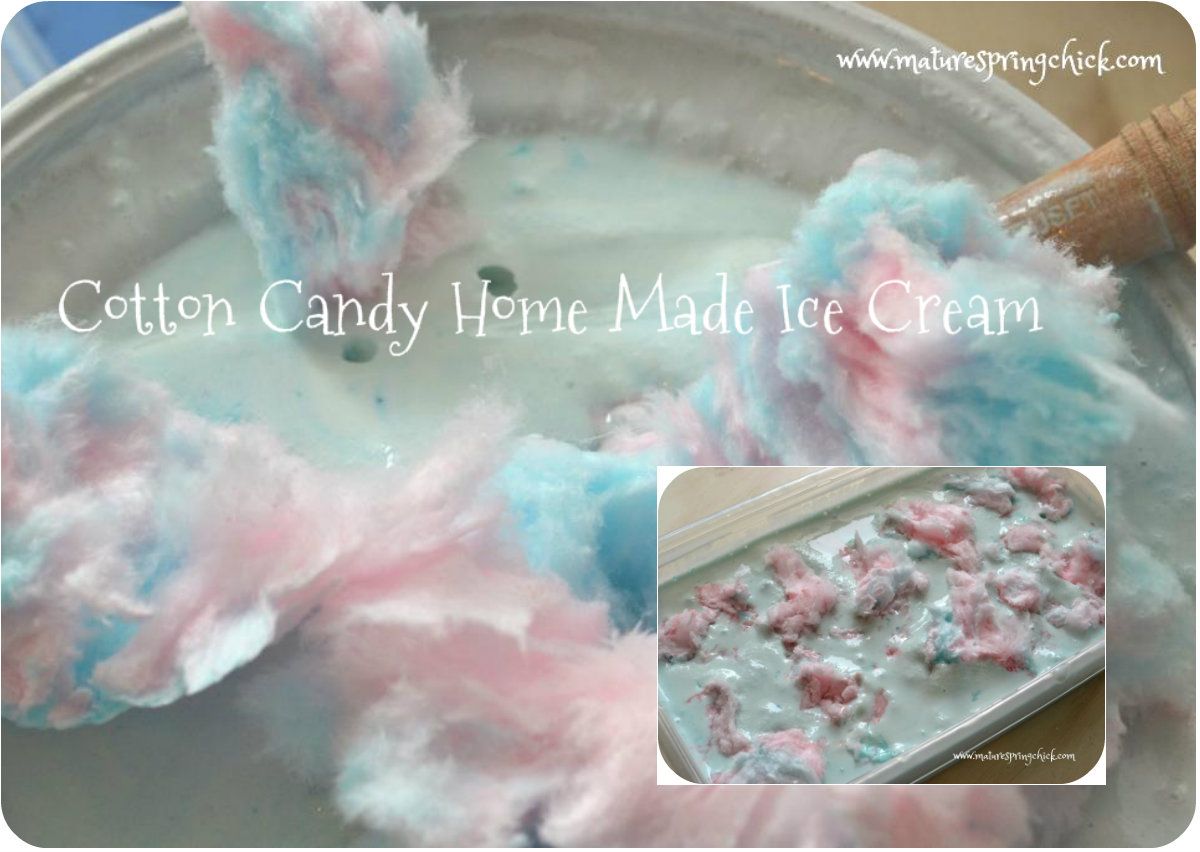 3 Drops Blue Food Coloring
Directions:
Stir all ingredients together
Churn following your MFG directions
or Place in Freezer overnight.
If churning place several chunks in machine for 3 minutes before stopping.
If freezing, place chunks of cotton candy around the top op the mix and press slightly.
Ok, so the kids LOVED this Ice Cream.
Me? I can't say that it was my favorite, You make and be the judge!