I don't know what it means, but I am having a lot of cravings for certain flavors. The latest, Salted Caramel. Pinterest, and I joined a group, Caramel Goodness, that's the reason! Up until now, I had never made caramel candies. I found two recipes that I am trying and I am excited to share both, but one at a time.
My first time can you believe it? This recipe is very easy... I saw this gorgeous piece of caramel and then clicked and then....you know the rest. Thanks to
Jenn @ Rook No. 17 ~
where creative things take wing for sharing!
I couldn't quit taking pictures of my candies!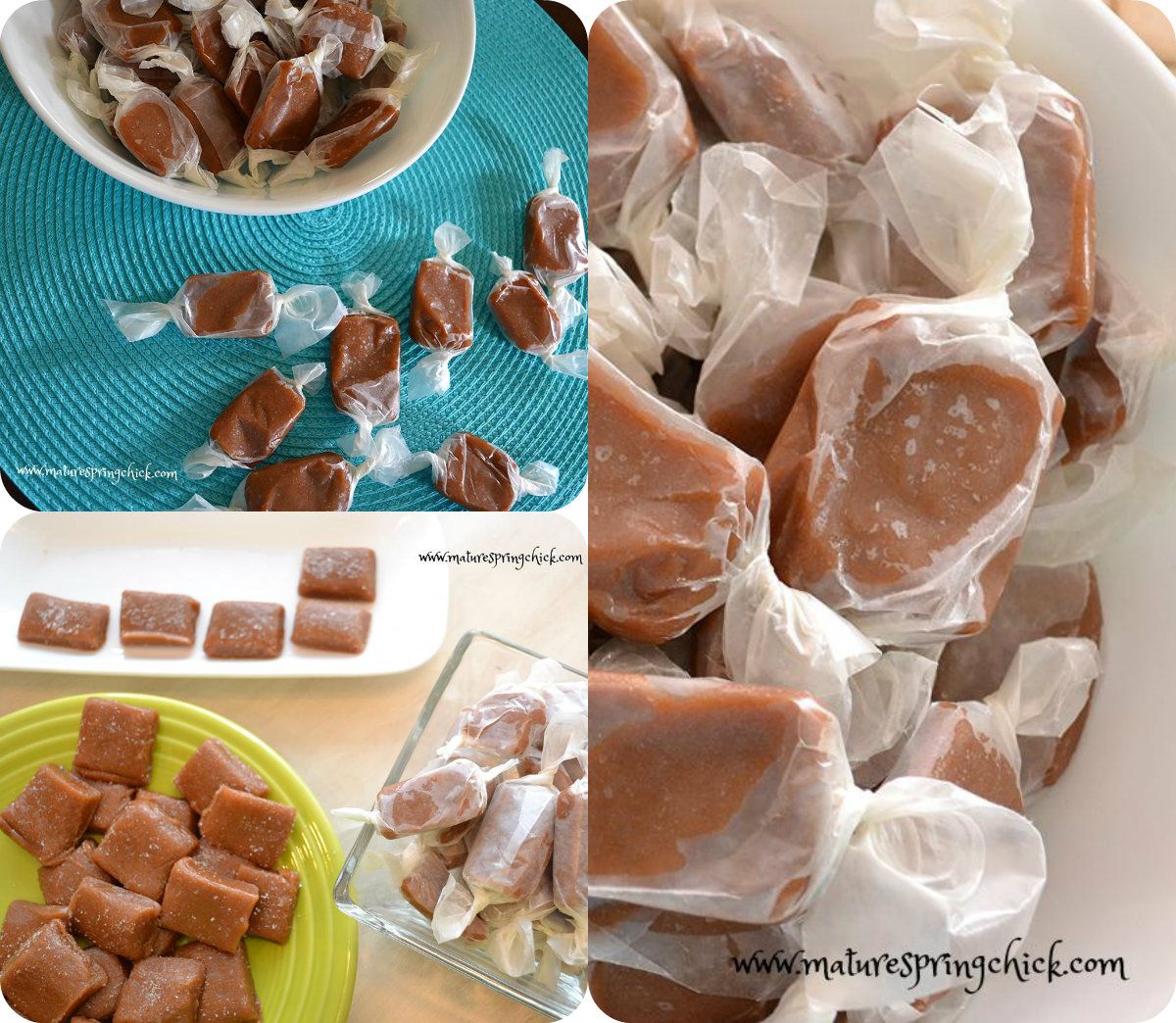 Microwave Salted Caramels
Ingredients:
1/2 cup butter
1 cup granulated sugar
1 cup dark brown sugar
1 cup light corn syrup
1 can condensed milk
Dash of salt
2 tsp vanilla extract
Fine Sea Salt
Parchment Paper
Wax paper
Directions:
Place parchment paper in your dish of choice,12x12 is recommended
Butter parchment paper
Melt butter in a 3-4 qrt bowl
Add sugars, corn syrup and condensed milk
Stir till combined
Microwave for 15 minutes, stirring EVERY 3 minutes.
Stir in Vanilla

Pour into prepared pan
Gently tap your pan to tap out air bubbles
Sprinkle with Sea salt



Allow to cool on elevated wire rack in a cool location
Lift parchment out of pan to a cutting surface
Cut wax paper into wrappers to fit your size candies (Mine are 5x4)