Don't have dinner plans? I can help!
Go buy a whole chicken, a vadalia onion and white rice.
Easy, Easy no fuss dinner that the whole family will enjoy.
Ingredients:
1 Whole chicken
1 Onion
1 cup Rice
Salt/Pepper to taste
Splash or sprinkle Olive Oil
Directions:
Slice onion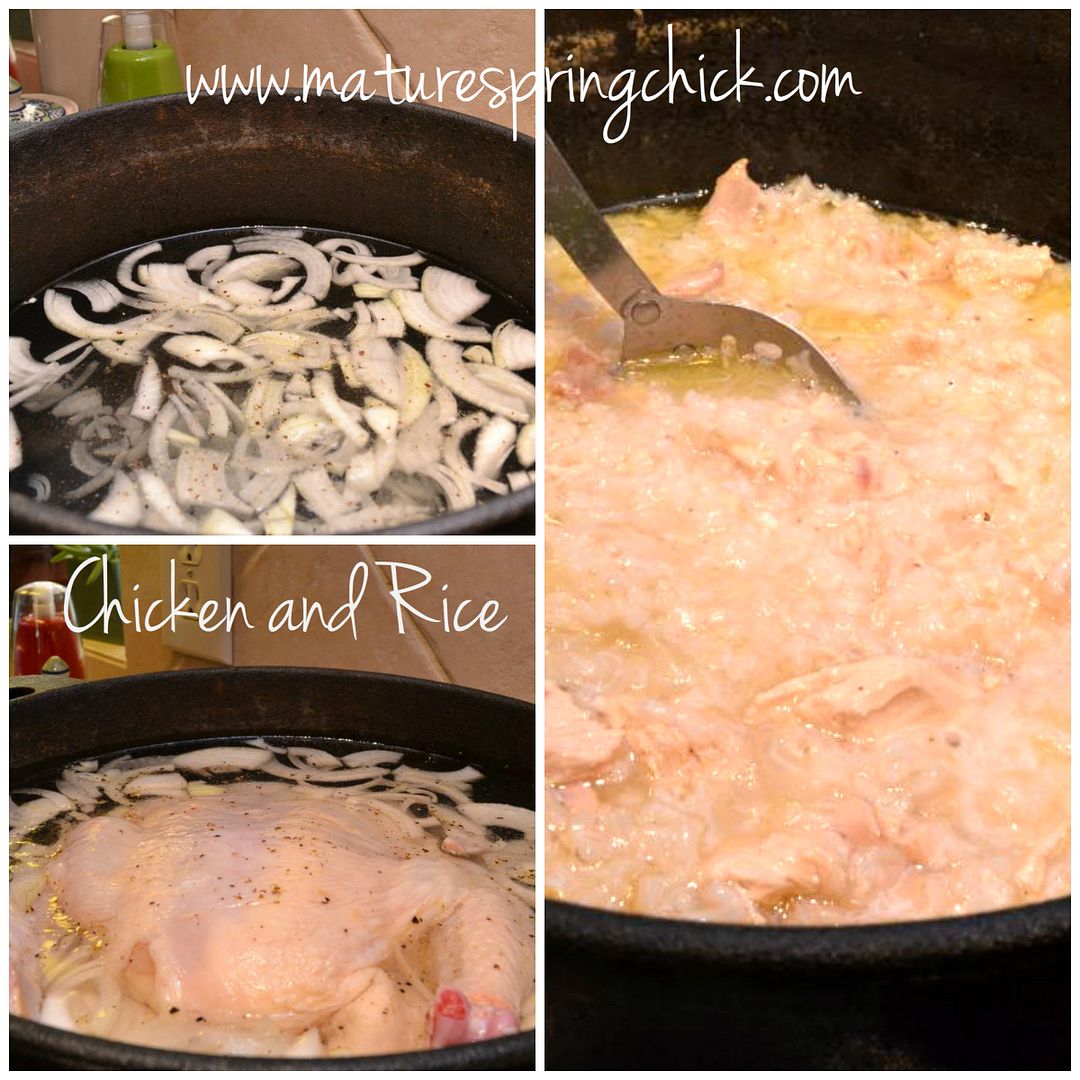 Add 4 cups of water to large pot
Add onion
Sprinkle Oil over chicken
Add whole chicken (after cleaning out the guts)
Add salt and pepper
Boil until chicken is cooked completely (around 30 minutes)
Remove Chicken from broth
Sir in rice
Continue cooking on slight boil
Cut up chicken, remove chicken from bone
Add chicken to rice
When rice is done, simmer until water is absorbed.
White Butter Beans go great with this meal!