What did you do yesterday to bring in Fall 2013?
In my kitchen I start cooking and baking different types of food than I cook and bake in the summer months.
Coolness was in the air yesterday to tease us a bit and let us know that indeed Fall has arrived!
What did I do? Pulled out my Crock Pot and cooked a roast.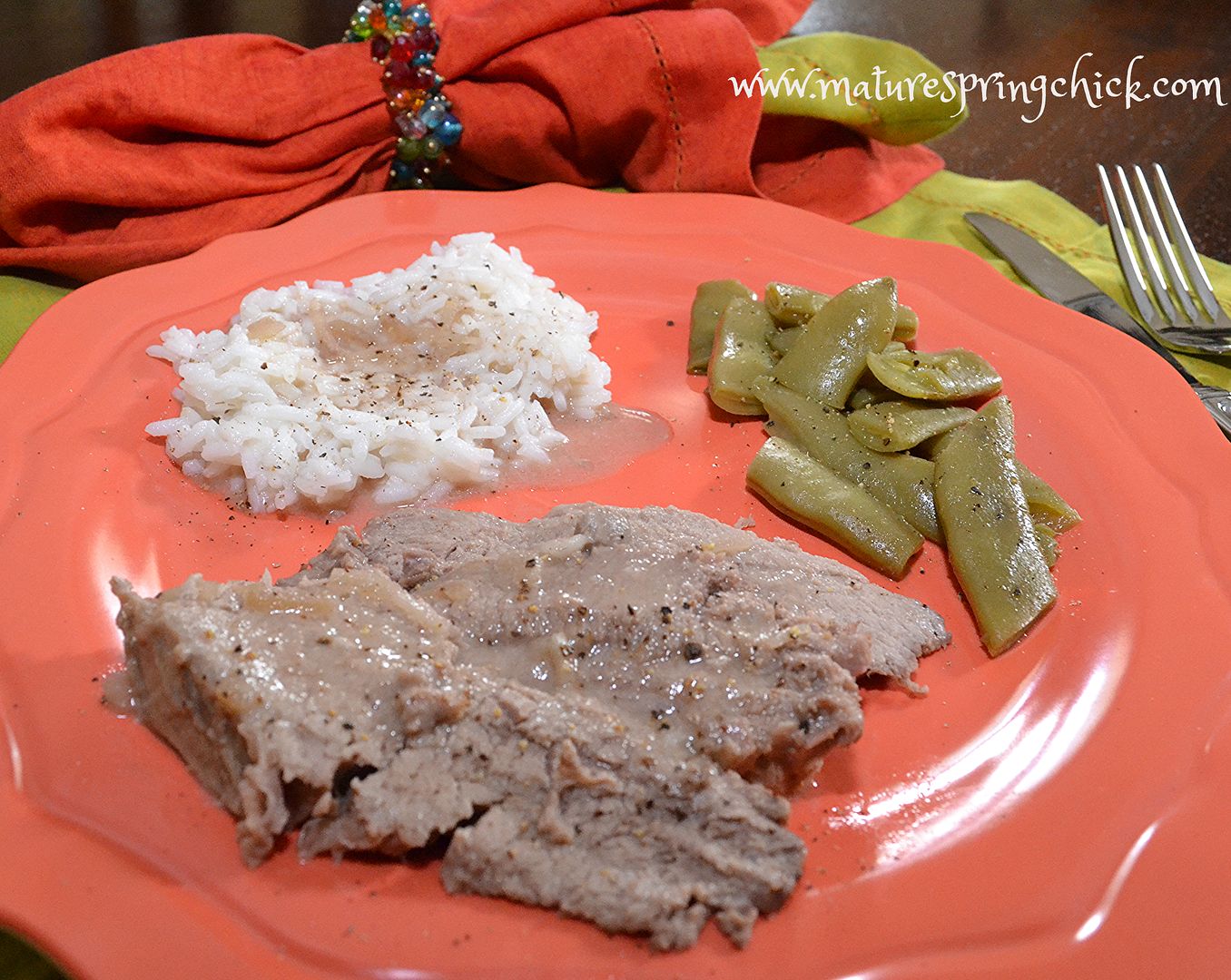 Ingredients:
One rump roast
One can Cream of Mushroom Soup
One envelope French Onion Soup
Water
Wonder Flour for Sauce/Gravy
Directions:
In your crock Pot
Mix soups with 2 cups of water, stir
Add roast Beef
Cook for two hours
Add water to cover top of roast beef
Cook another 4-6 hours, depending on the size of your roast.
Remove roast and slice
Add flour to juice, turn off crock pot
Stir in flour until gravy consistency
Serve with Rice and Italian Green beans for a delightful easy home cooked meal!