I am not just speaking of the food. I do believe there will be some chill in the air next week! The right time to start making that Pot of chili! One of my recipes can be used when you are short on time and need something on the table lickety split!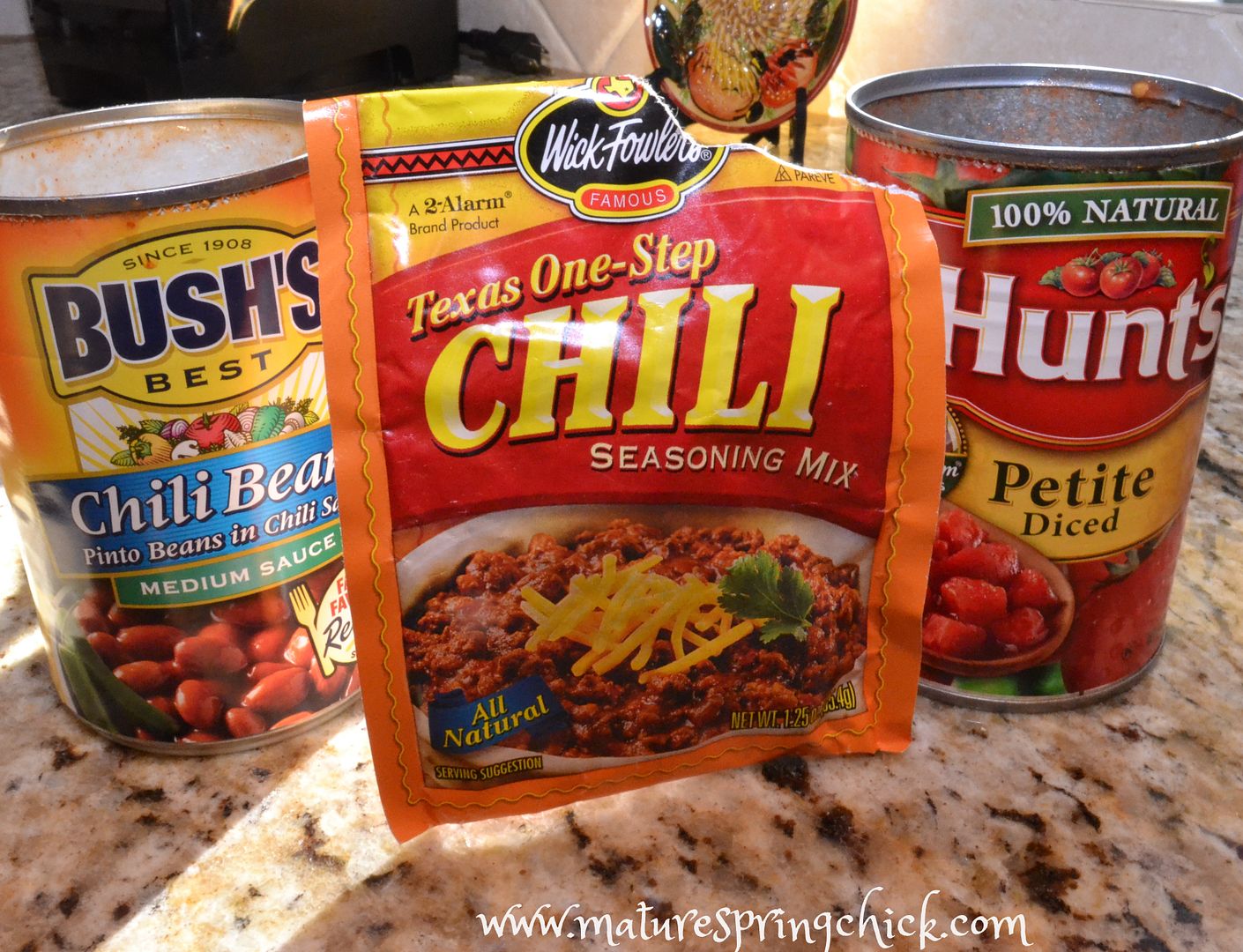 Ingredients:
1 pound Lean Ground Beef
1 Envelope of Chili Starter Mix
1 Can Petite Diced Tomatoes
1 Can Chili Beans
Water
Cheddar Cheese
Directions:
Brown your beef
Add Chili Powder Seasoning
Add Tomatoes
Add Beans
Add Water to reach your desired consistency

Bring to a boil
Simmer until ready to eat!
Sprinkle Cheddar Cheese after serving up