Get your ingredients and make some more home made treats for your give away on Halloween!
What goes with Witch Hats like we made yesterday?
GHOSTS!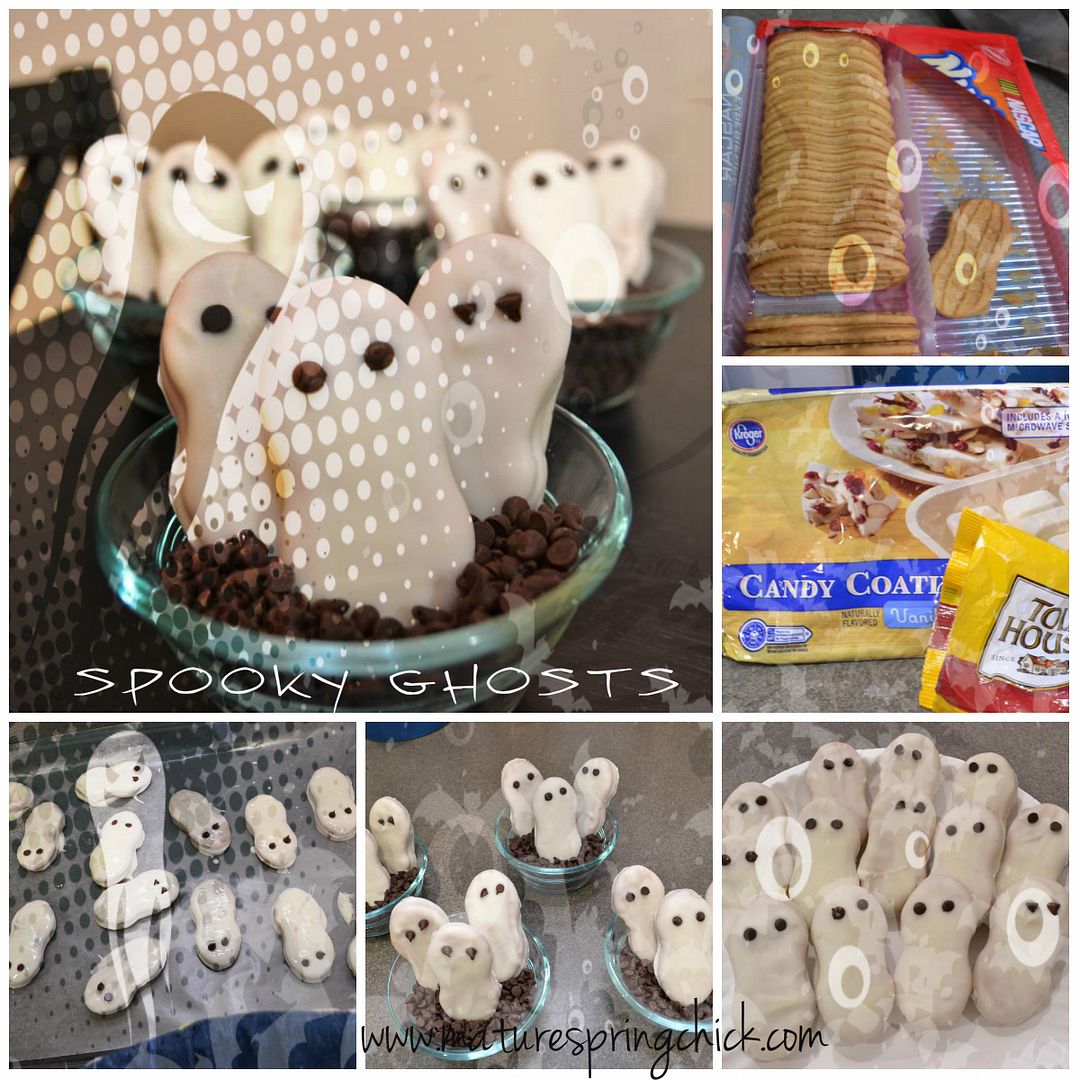 Ingredients:
Nutter Butter Cookies
Candy Coated Vanilla
Mini Chocolate Chips
Directions:
Melt Candy Coating in Double Boiler
Deep each cookie and lay on wax paper
Place mini chips for eyes
Place in refrigerator for 30 minutes
Remove any side dripping away from cookies cleaning up sides
That's it! you have ghosts!
tip: you can use a sauce pan placed in boiling water on stove top if you do not have double boiler.