Halloween Week!
What is your tradition? Do you hand out store bought candy? Do you leave bottles of water on your porch? Do you still have trick-or-treaters come to your door? Why not make something delicious and fun! Today I will tell how easy it is to make witch hats and I will also be sharing with you how to make spooky ghosts in another blog this week...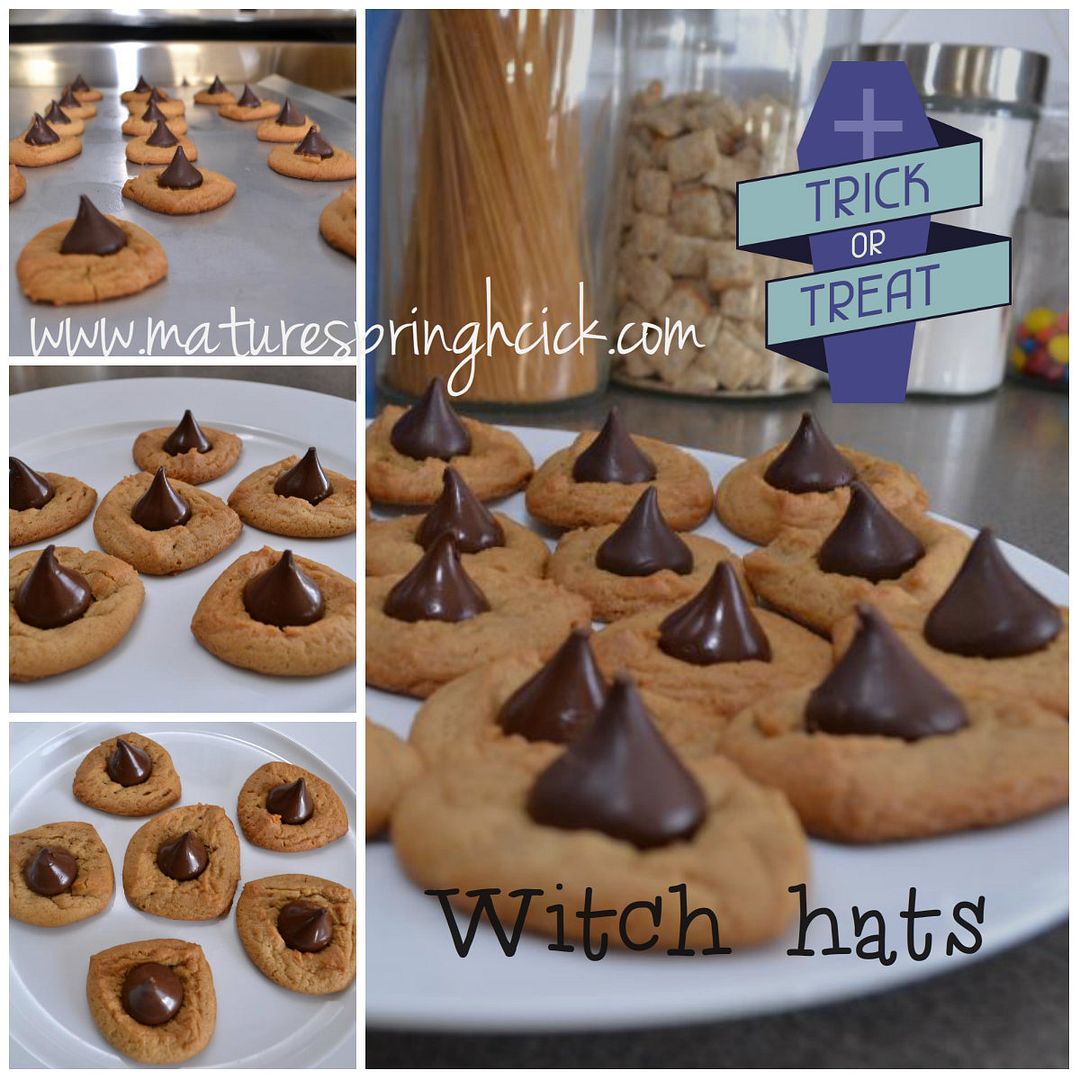 Prepare Peanut Butter cookies. You can use the Pillsbury rolled up refrigerator dough like I did. Slice and Bake. When you remove the baked cookies from the oven, place a chocolate Hershey's kiss in the center and press into cookies.
Easy, Right? You bet!