I'm in the mood for some shrimp and pasta, but I don't have a lot of prep time to spend.
Time to pull out one of my EASY recipes.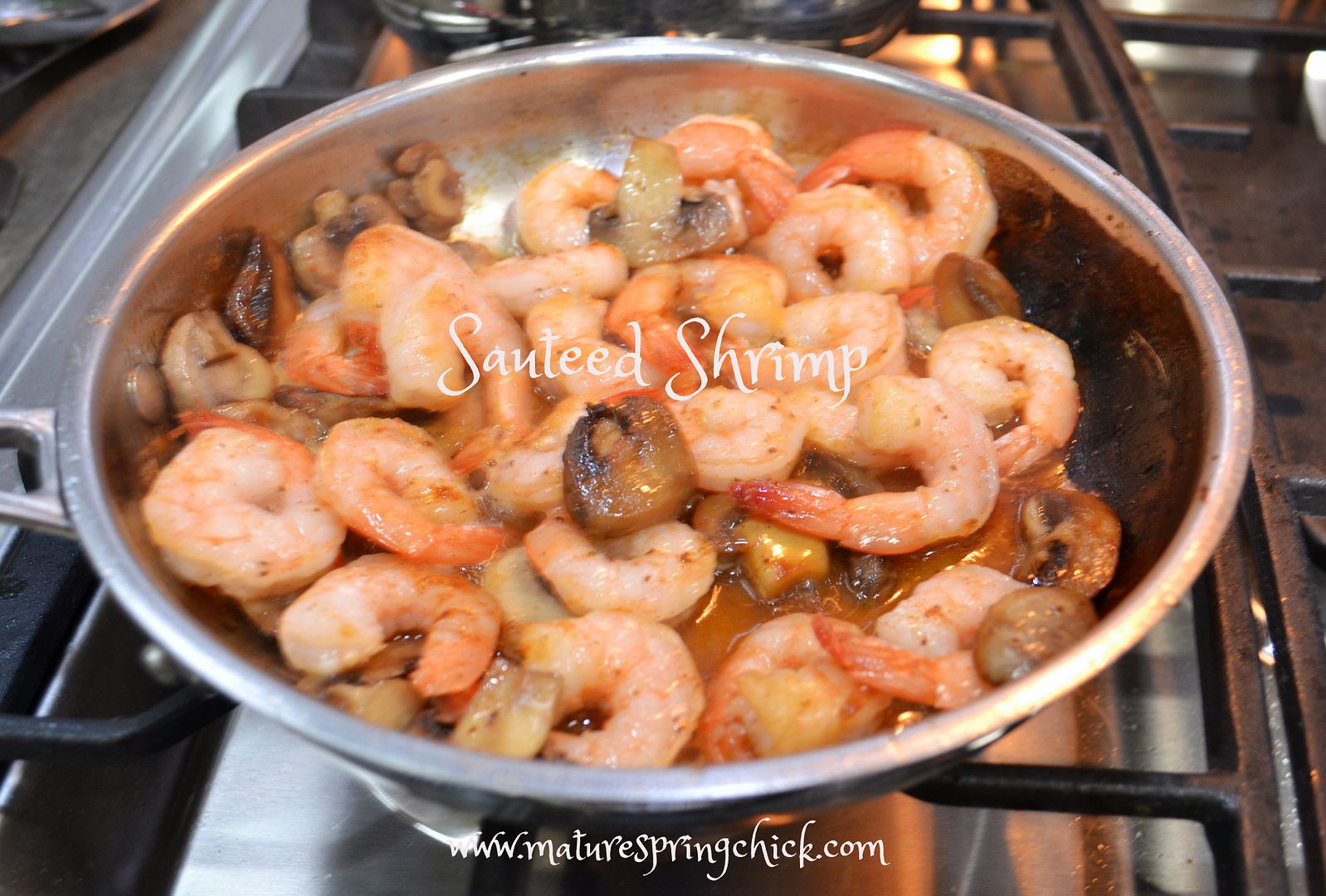 Sautéed Shrimp over Angel Hair Pasta
Ingredients:
1/2 pound medium fresh shrimp de-headed and peeled
Olive Oil - drizzle
2 cups fresh mushrooms-sliced
1/4 cup White cooking wine
5 tsp cayenne pepper OR
5 tsp Tony Chachere's More Spice seasoning
Angel Hair Pasta - 2 cups cooked
4 tbsp. Lemon Juice
1/2 stick butter
Garlic Salt - Dash
Salt & pepper to taste

Directions:

Drizzle olive oil and cayenne pepper or seasoning in skillet
Heat
Add Mushrooms and cooking wine
Add salt & Pepper
When Mushrooms are cooked to your desire, add shrimp
Sautee for 5 minutes, or until shrimp is cooked

In a microwavable pouring cup or dish:

Melt butter
Add lemon Juice
Garlic Salt
Pour over cooked pasta and toss into pasta

Serve the Shrimp over the pasta, with a slice of Garlic Bread!


Some markets sell the shrimp already de-headed, peeled, boiled and seasoned.
If you buy this, all you need to do is heat it up and allow the flavoring to mix in the skillet after the mushrooms are done.