Get the children involved and let them decorate a Valentine's Day cake!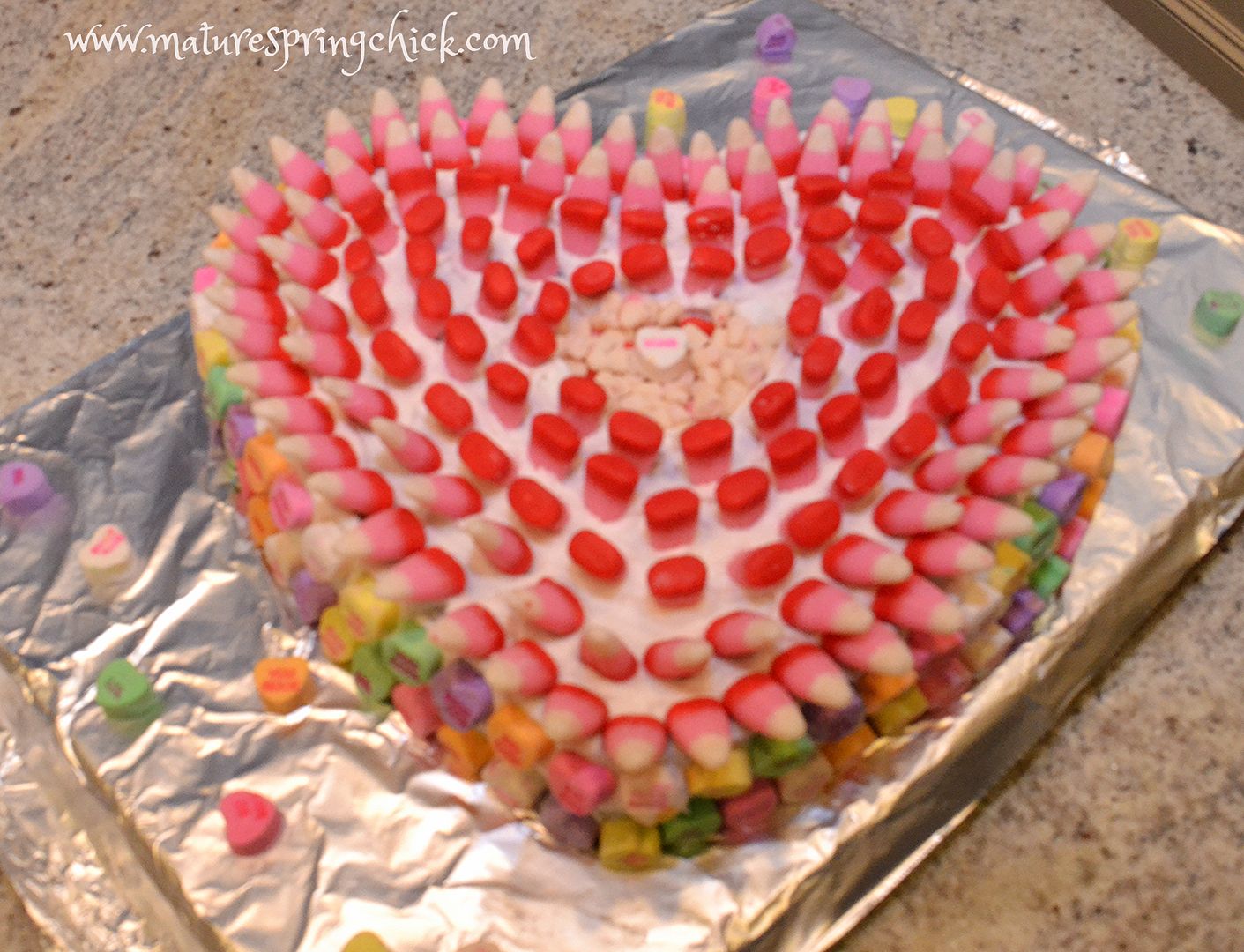 Ingredients:
1 Strawberry cake mix
1 container of white icing
1 bag Valentine candy corn
1 bag conversational heart candies


Preheat oven to 350°
Mix cake mix according to directions on box
Pour into heart shaped pan
Bake in heart shaped pan until done
Place candy corn over top of cake
Place conversation hearts around sides
or you can use the candies however you want...let you children be creative!

Don't have a heart shaped pan? follow this link to see how to make a heart shape cake without the pan!
Better Recipes