Great Holiday Cook Out Dessert
Ice Cream Time is just beginning... I am working hard to bring unique, delicious Ice Cream Flavors from my home to yours.
Ever tried Bubble Gum Ice Cream? You can make it at home!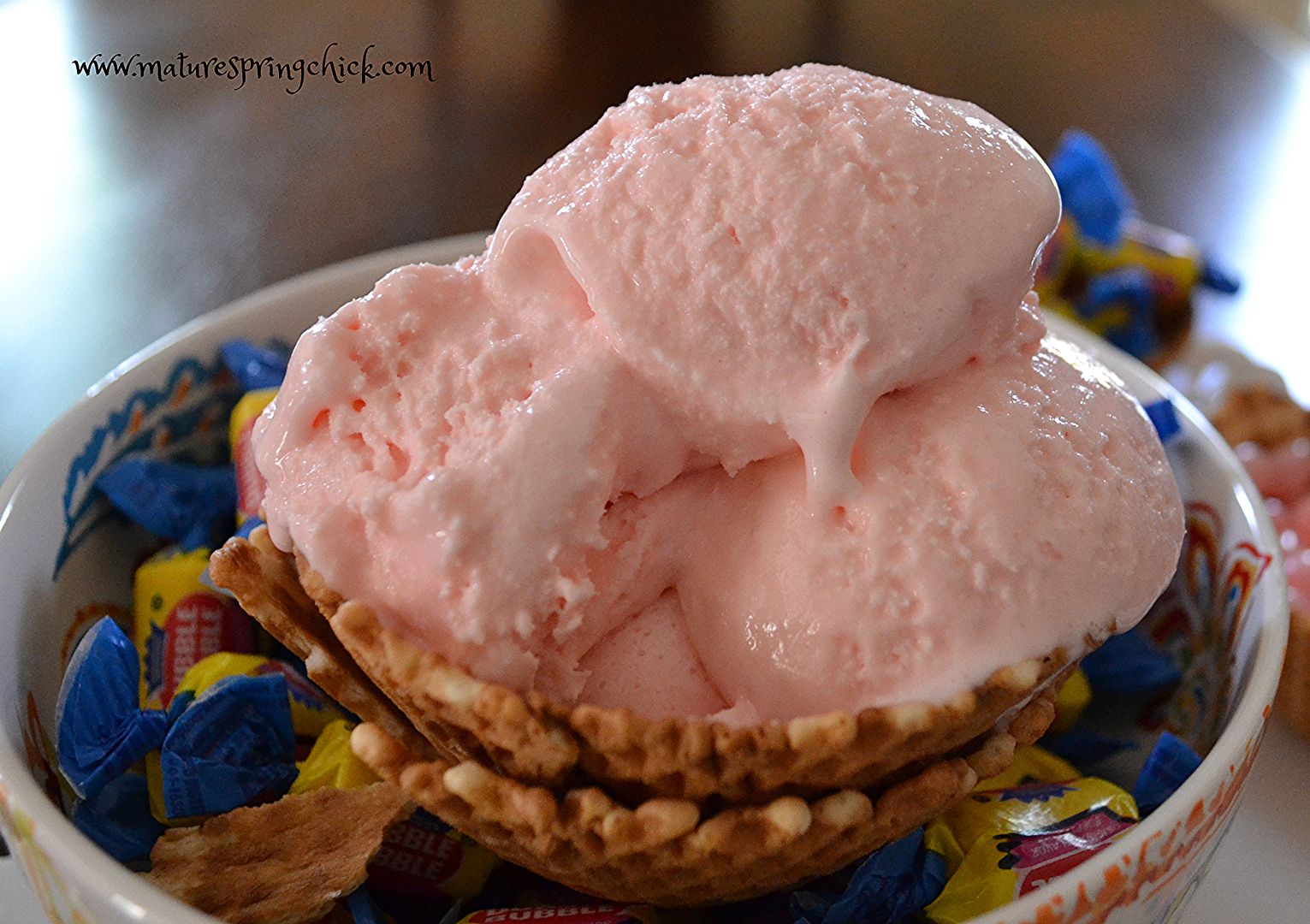 Bubble Gum Home Made Ice Cream
Ingredients:
1 cup Whole Milk
1 cup Heavy Whipping Cream
2 Cans Condensed Milk
4 TBSP Bubblegum extract
1 Junket Tablet
5 Drops Red Food coloring
Directions:
Stir all ingredients
Churn according to your MFG directions




Truly, this taste just like Bubble Gum, I was pleasantly surprised!